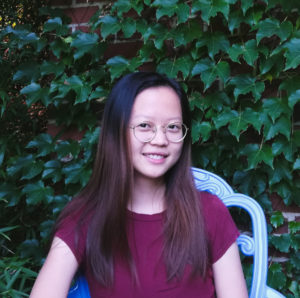 Amanda Sia

IFTSA VP of Digital and Social Media
Amanda is currently pursuing her M.S. in Food Science at The Ohio State University. Her research focuses on using vibrational spectroscopy data to build predictive models for use in quality assurance settings. Amanda received her B.S. in Food Science from University of Minnesota (a shocking change of environment since she is originally from Malaysia, a very tropical country). When she is not scanning peanuts in the lab, Amanda likes to play squash, sing in the shower (sorry housemates), watch sappy Korean dramas, and play the guitar.
---
Marta Albiol Tapia
Blog Manager
Marta obtained her B.S. in Food Science and Technology from Universitat Politècnica de València, in Spain. During her undergraduate studies, she spent two semesters abroad in Wageningen Universiteit in The Netherlands, and one semester at the University of Illinois in Urbana-Champaign, where she is now a Ph.D. student. Her research focuses on sensory science methodology, specifically on context effect of environmental and sample differences in consumer testing of beverages. Marta has a passion for food science and nutrition education and she will often make time to work on educational projects, professional volunteering and field trips. In her free time, you will find her watching YouTube videos. In extended periods of free time, you will most likely find her in Spain.
---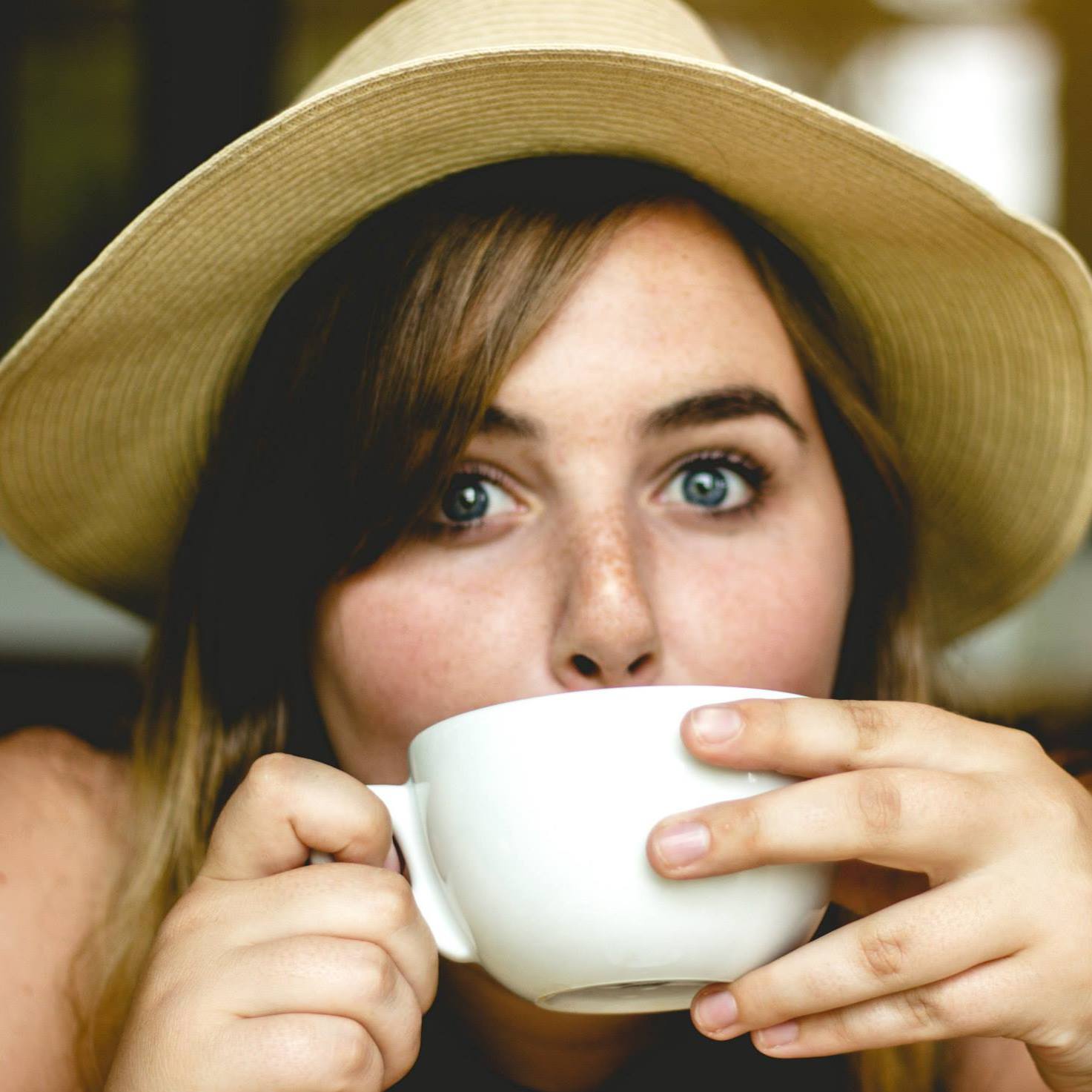 Mackenzie Hannum

Blog Editor
Mackenzie graduated with a B.S from The Ohio State University in Food Science and couldn't get enough of it so decided to stay at Ohio State to pursue her PhD in Food Science with the focus on sensory science. Overall her research investigates panelist engagement and ways to improve sensory methodology. Fun fact about Mackenzie is that her 5th grade science fair project explained the concept of the 5 basic tastes so in a way she has come full circle. As much as she prides herself now on being a true foodie, ready to try all things sans olives, she will admit her two all-time, indisputable favorite foods are pretzels (any kind) and plain bagels. Truly…if she was stranded on a deserted island with only one food item it would be a tough battle between the two but pretzels would win out. Hard, soft, sourdough, sticks—you name it!
---
Bryan Le
Blog Editor
Bryan is working on his PhD in Food Science at University of Wisconsin-Madison studying the anti-inflammatory effects of compounds from garlic and onions.  He received his B.S. and M.A. degrees in Chemistry at University of California, Irvine.  In another life, he walked 2,000 miles from California to Louisiana in six months, and learned that eating tuna and peanut butter every day was not meant for the average human body.  After he met his wife, he learned that there was more to food than canned goods and smoothies.  He dreams of one day owning some land and growing some produce for delicious eats.  While not juicing onions and pressing garlic, Bryan likes to go running, discover new foods, restaurants, and grocery stores with his wife, and think of new crazy food ideas. You can find an organized repository of his other articles at: https://bryanquocle.journoportfolio.com/
---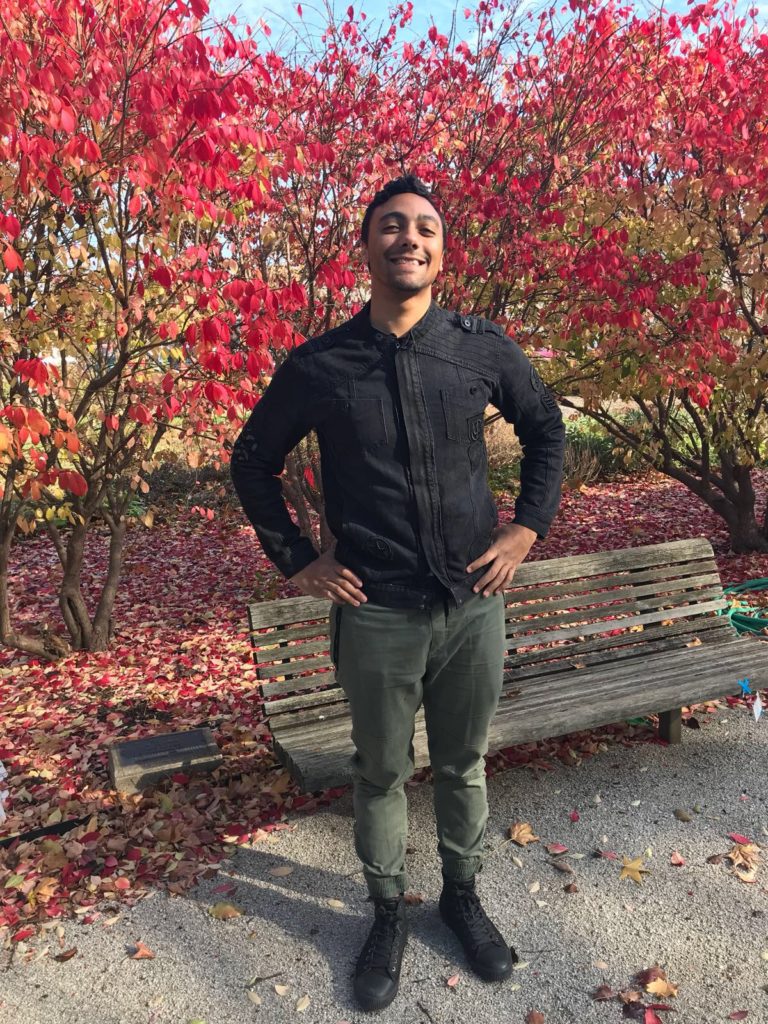 Elliot Dhuey
Blog Editor
Elliot graduated with his B.S. from the University of Wisconsin – Madison with a degree in Food Science and Technology. He is currently pursuing a M.S. in Food Science from The Ohio State University in a food packaging lab. His research focuses on optimizing canned food packaging to ensure food security for future generations. During Elliot's free time he enjoys being a micro-hobbyist (enjoys activities that occupy his time for hours to weeks and then moves on to a completely new activity). He explores home fermentations of various products, trying the newest breakfast cereals, beer tasting, wine tasting, and discovering new restaurants. Lastly, his passion extends beyond food and the security of it, he enjoys conversations about justice and equality for everyone and how we can holistically remedy cycles of injustice and poverty
---
Erica Kosmerl
Blog Editor
After graduating with B.S. in Biochemistry at the State University of New York at Geneseo, Erica decided to follow her true passion, food. Now pursuing an M.S. (and soon-to-be PhD) in Food Science at The Ohio State University, her research focuses on studying phospholipids in milk to understand their potential health benefits. When she is not aliquoting her samples, Erica spends her time pursing her other greatest passion, health and fitness. She enjoys lifting weights, being outdoors and testing new healthy recipes. She also loves interior design as well as catching the buckeyes in action during football season. Go Bucks!
---
Meredith Myers
Meredith obtained her B.S. in Food Science and Technology from THE Ohio State University, and is currently still at OSU pursuing her M.S. in Food Science. Her graduate lab focuses on the product development of functional foods for use in clinical trials at the Ohio State Medical Center, and her Master's project focuses on the development of a functional blueberry confection for cognitive improvement in cancer survivors, and examining how it's metabolized by the body. Meredith has a twin sister who looks nothing like her, much to the disappointment of everyone they meet, but they are both obsessed with reality TV, specifically all shows on Bravo. In her free time Meredith enjoys cooking, eating sweets, drinking fun cocktails, working out, reading SMF blog posts, and tagging people in waaaaaaay too many funny memes on Instagram.
---
Lily L. Yang
Like everyone else on Science Meets Food, Lily L Yang (mind the "L"), consistently refers to herself in the 3rd person. If you tell her that she has fabulous hair, she will shower you with glitter and hearts! Now in her 2nd year of Virginia Tech's PhD program, she finds herself throwing up her hands in futile attempts at trying to understand her research which has much to do with Food Safety, E. coli and beef, consumer behavior, and risk assessment. Along with asking how everyone feels (for her research), consuming copious amounts of food (usually noodles or dumplings), her next favorite thing is to peruse the world wide interwebs for fabulously adorable pictures of puppies, hedgehogs, and other such delightful fluffy things! She is OBSESSED with Periscope and a fiend for anything organizational (i.e.: Hobonichi notebooks)! She is part of the dynamic group, "Don't Eat the Pseudoscience" (Facebook: www.facebook.com/DontEatPseudo or Youtube: http://bit.ly/1KvSNMY) and wants YOU not to eat the pseudoscience. She is also part of the dynamic duo, "Nicole and Lily Adventures", characterizing the grand ol' adventures of two food science students rolling their way through life. You can follow her various (mis)adventures and commentaries of food, food science, and food safety (along with r/aww pictures) on Twitter @glozu4ia, Tumblr: http://thesheepeatmybrains.tumblr.com/, or her semi-defunct blog: https://floatingsheep.wordpress.com/ .
---
Alex Pierce
Alex graduated with a B.S. from the University of Illinois in Food Science and is currently pursuing a PhD at Ohio State University in a lab revolving around sensory evaluation and psychophysics, potentially the functional or cognitive benefits from food and food ingredients. An avid studier of the nose and its wild contributions to flavor, potentially how aroma affects different aspects of cognition. Alex dabbles in triathlons and fitness-ness. She has an ice cream tour every Sunday, every ice cream place (that is good) is on her list and it must have sprinkles. Grocery stores, sunrises and puppies are everything!
---
Praveena Thirunathan 
 Praveena is a rogue Canadian who decided to infiltrate her American brethren in the hopes of obtaining free food (she is always on the hunt for free food). She completed her B.Sc in Food Science at the University of British Columbia, and is currently pursuing her M.ASc in Biological Engineering at the University of Guelph. Her research focuses on optimizing the germination of beans so that they can be processed into value-added products. She credits her path into food science from the amazing and diverse culinary scene in Vancouver, as her reasoning for studying food science was "I like eating food and I'm good at science."  When she's not on the prowl for free food, Praveena likes to hike mountains big and small, convince her friends to play board games and video games with her, and read way too many posts on Reddit.
---
Jo-Ezer Lau
Jo is currently pursuing his BSc. (Hons) Food Science and Nutrition at Letterkenny Institute of Technology in Ireland. In the meantime, he has already started preparing for his final year research project, which could potentially be on the biosynthesis of carotenoids and why droopy vegetables deserve your attention. He is looking to pursue a Master's Degree but has not figured out the specifics yet, or maybe, he's just indecisive like the friend who you never want to ask "where do we go for food?"
Intense, hands-on food microbiology and instrumentation lab modules sparked Jo's interest in food spoilage and quality assurance frameworks. In fact, he is quite convinced that his spirit animal is L. monocytogenes. In his free time loves playing Ultimate, hitting the gym for strength and conditioning, coaching and chasing plastic disc with his college team. His greatest dream, besides seeing the Northern Lights, is to research and develop a food and nutrition programme that competitive, elite Ultimate players can utilise, because he believes that eating right is the only way to make all the physical grind worthwhile. On that note, he hates soft drinks and cheap sausages. Why do they even exist?
Jo loves a good hike (shoutout to Ireland wild coastlines) whipping up a tasty meal, blogging, and listening to classical music. Did we forget to mention hat Jo is a licensed unit trust consultant? Hit him up if you want to beat inflation and generate passive income. Life is short, make it rain while you can. His greatest achievement thus far as a Malaysian studying at an out-of-the-world distance from home, is making Nasi Lemak from scratch. Blood is thicker than water, but sambal is thicker than blood.
---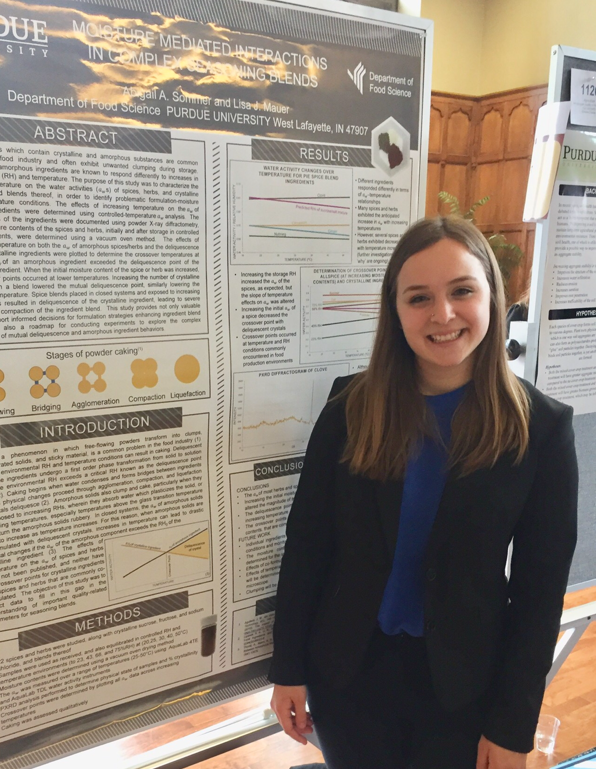 Abbie Sommer
After graduating with a B.S. in Food Science from Purdue University, Abbie decided to move one state over to pursue a Masters from Ohio State. Her research is focused on soy-based functional foods for use in clinical trials. When she's not making thousands of soft pretzels (for science, of course), you can find her training for half marathons or experimenting in the kitchen. Recently, Abbie has developed a passion for sourdough and treats her starter like a child. She also has a recipe blog (Sommer Eats) as well as an Instagram account (sommer_eats), where she posts somewhat healthy but always delicious recipes.
---
Pat Polowsky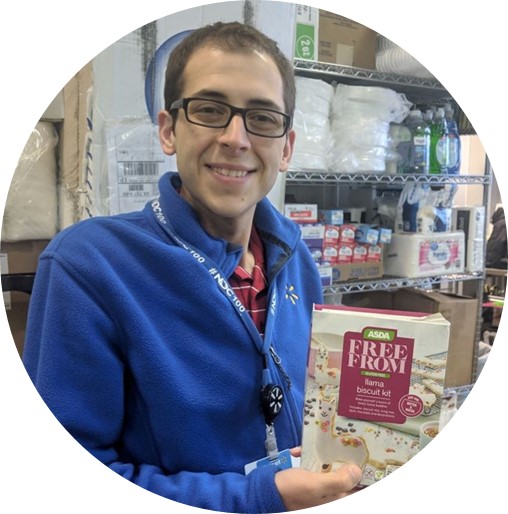 Pat is an incoming Food Science Ph.D. student at Purdue University. Most recently he was a senior product development manager on Walmart's Private Brand team supporting the deli, entertaining, and gourmet categories. Previously he's worked in Vermont and Wisconsin, focusing on cheese R&D, sensory science, and software development. In his free time, he runs cheesescience.org, an online educational toolbox for all things cheese. His passion in life is communicating food science in a visual and engaging way. Some folks like gardening on the weekend, whereas Pat enjoys making PowerPoint animations of casein micelles. He has his B.S. in Food Science from Purdue University and his M.S. in Food Science from the University of Vermont.
---
A.J. Taylor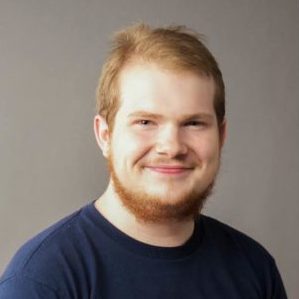 A.J. earned his degree in Biochemistry from Judson University and his Master's in Food Science and Human Nutrition from the University of Illinois at Urbana-Champaign.  His research then focused on Listeria monocytogenes, but has now transitioned into a Ph.D. program at UIUC in the hopes to discover more about the cocoa bean fermentation process using genomic, bioinformatic, and biochemical tools to define chocolate flavor from start to finish.  A.J. emphasizes on the importance of science communication and loves to discuss multiple topics in the Food Science realm.  A.J. is also an avid gamer from board games to video games, as well as a podcast-lover, if you have any recommendations, he is all ears!