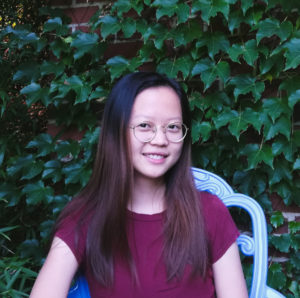 Amanda Sia
IFTSA VP of Digital and Social Media
Amanda is currently pursuing her M.S. in Food Science at The Ohio State University. Her research focuses on using vibrational spectroscopy data to build predictive models for use in quality assurance settings. Amanda received her B.S. in Food Science from University of Minnesota (a shocking change of environment since she is originally from Malaysia, a very tropical country). When she is not scanning peanuts in the lab, Amanda likes to play squash, sing in the shower (sorry housemates), watch sappy Korean dramas, and play the guitar.
---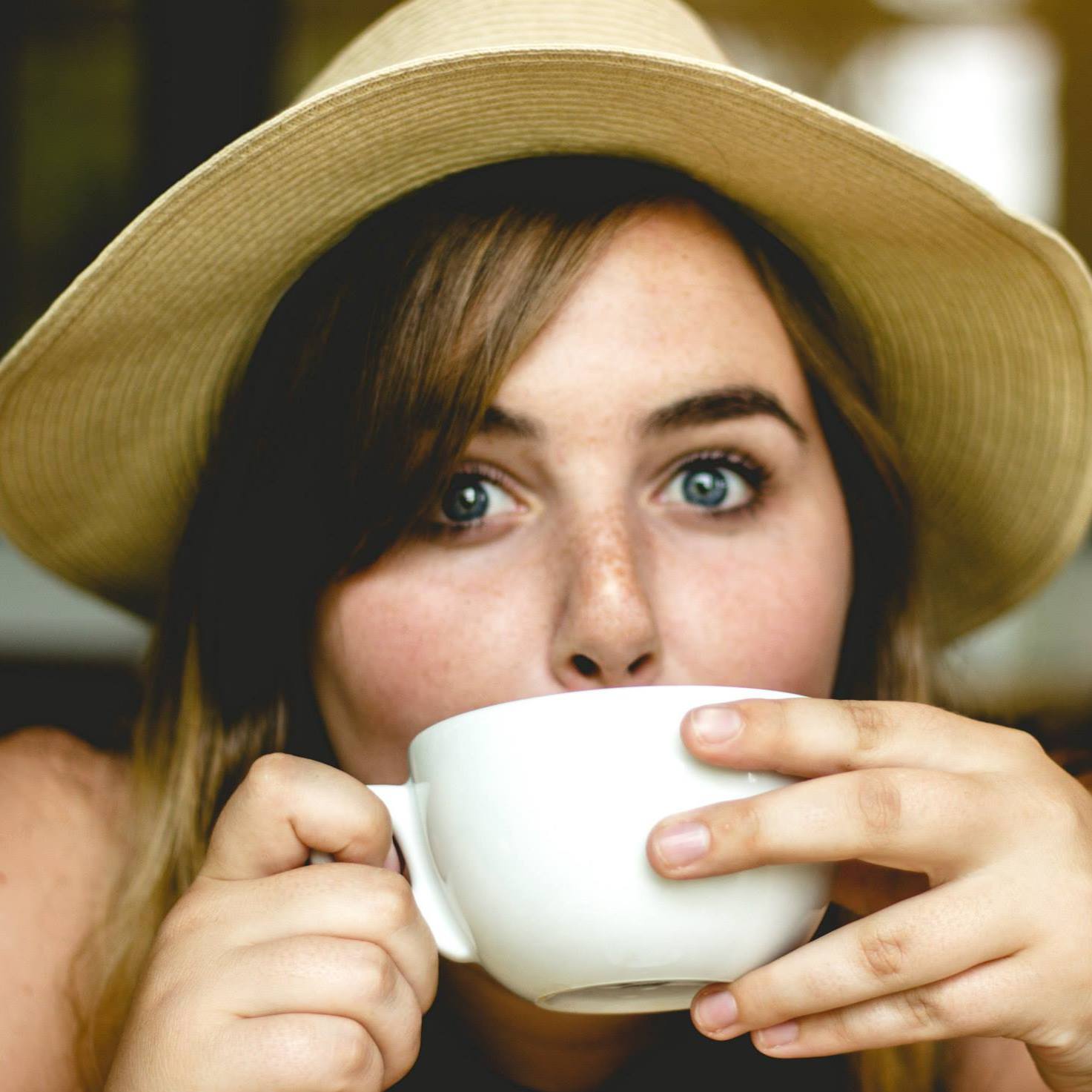 Mackenzie Hannum

Assistant Blog Editor
Mackenzie graduated with a B.S from The Ohio State University in Food Science and couldn't get enough of it so decided to stay at Ohio State to pursue her PhD in Food Science with the focus on sensory science. Overall her research investigates panelist engagement and ways to improve sensory methodology. Fun fact about Mackenzie is that her 5th grade science fair project explained the concept of the 5 basic tastes so in a way she has come full circle. As much as she prides herself now on being a true foodie, ready to try all things sans olives, she will admit her two all-time, indisputable favorite foods are pretzels (any kind) and plain bagels. Truly…if she was stranded on a deserted island with only one food item it would be a tough battle between the two but pretzels would win out. Hard, soft, sourdough, sticks—you name it!
---
Bryan Le
Assistant Blog Editor
Bryan is working on his PhD in Food Science at University of Wisconsin-Madison studying the anti-inflammatory effects of compounds from garlic and onions.  He received his B.S. and M.A. degrees in chemistry at University of California, Irvine.  In another life, he walked 2,000 miles from California to Louisiana in six months, and learned that eating tuna and peanut butter every day was not meant for the average human body.  After he met his wife, he learned that there was more to food than canned goods and smoothies.  He dreams of one day owning some land and growing some produce for delicious eats.  While not juicing onions and pressing garlic, Bryan likes to go running, discover new foods, restaurants, and grocery stores with his wife, think of crazy food ideas, and watch his four guinea pigs battle it out over vegetables.
---
Meredith Myers
Meredith obtained her B.S. in Food Science and Technology from THE Ohio State University, and is currently still at OSU pursuing her M.S. in Food Science. Her graduate lab focuses on the product development of functional foods for use in clinical trials at the Ohio State Medical Center, and her Master's project focuses on the development of a functional blueberry confection for cognitive improvement in cancer survivors, and examining how its metabolized by the body. Meredith has a twin sister who looks nothing like her, much to the disappointment of everyone they meet, but they are both obsessed with reality TV, specifically all shows on Bravo. In her free time Meredith enjoys cooking, eating sweets, drinking fun cocktails, working out, reading
SMF blog posts, and tagging people in waaaaaaay too many funny memes o
n Instagram.
---
Lauren Sipple
Lauren is currently pursuing her M.S. in Food Science at North Carolina State University. Her research is focused on the influence of packaging attributes on children's preferences and perception of fluid milk. Prior to migrating south, Lauren obtained her B.S. in Food Science at the University of Wisconsin-Madison. In her free time, Lauren enjoys running, experimenting with new dishes the kitchen, exploring local restaurants and craft breweries, and cheering on the Wisconsin Badgers and Packers. Staying true to her Wisconsin roots, Lauren also maintains a food blog dedicated to dairy product promotion and education: https://www.instagram.com/dairygoodeats/
---
Amelia Chen
Amelia is pursuing her Master's degree in Food Science at University of Wisconsin-Madison with a focus on functional properties of hypoallergenic proteins.  Prior to landing in the Midwest, she did her undergraduate degree in biology at Duke and dabbled in food science courses at University of Melbourne and NC State.  She doesn't know how best to summarize her interests, so you can read about her irrational obsession with food and other thoughts on her personal blog:ediblegarnish.blogspot.com
---
Lily L. Yang
Like everyone else on Science Meets Food, Lily L Yang (mind the "L"), consistently refers to herself in the 3rd person. If you tell her that she has fabulous hair, she will shower you with glitter and hearts! Now in her 2nd year of Virginia Tech's PhD program, she finds herself throwing up her hands in futile attempts at trying to understand her research which has much to do with Food Safety, E. coli and beef, consumer behavior, and risk assessment. Along with asking how everyone feels (for her research), consuming copious amounts of food (usually noodles or dumplings), her next favorite thing is to peruse the world wide interwebs for fabulously adorable pictures of puppies, hedgehogs, and other such delightful fluffy things! She is OBSESSED with Periscope and a fiend for anything organizational (i.e.: Hobonichi notebooks)! She is part of the dynamic group, "Don't Eat the Pseudoscience" (Facebook: www.facebook.com/DontEatPseudo or Youtube: http://bit.ly/1KvSNMY) and wants YOU not to eat the pseudoscience. She is also part of the dynamic duo, "Nicole and Lily Adventures", characterizing the grand ol' adventures of two food science students rolling their way through life. You can follow her various (mis)adventures and commentaries of food, food science, and food safety (along with r/aww pictures) on Twitter @glozu4ia, Tumblr: http://thesheepeatmybrains.tumblr.com/, or her semi-defunct blog: https://floatingsheep.wordpress.com/ .
---
Alex Pierce
Alex graduated with a B.S. from the University of Illinois in Food Science and is currently pursuing a PhD at Ohio State University in a lab revolving around sensory evaluation and psychophysics, potentially the functional or cognitive benefits from food and food ingredients. An avid studier of the nose and its wild contributions to flavor, potentially how aroma affects different aspects of cognition. Alex dabbles in triathlons and fitness-ness. She has an ice cream tour every Sunday, every ice cream place (that is good) is on her list and it must have sprinkles. Grocery stores, sunrises and puppies are everything!
---
Danielle Robertson Rath
Much like a superhero, Danielle (aka GreenEyedGuide) lives a double-life. By day she is Quality Systems Manager; by night she is the energy drink expert and author of "Are You a Monster or a Rock Star: A Guide to Energy Drinks—How They Work, Why They Work, How to Use Them Safely". Danielle earned her bachelor's degree in Biochemistry from UC San Diego, and her master's degree in Food Science from UC Davis. Before advancing to Quality Systems Manager, Danielle held roles within Beachbody as product development Food Technologist and as Quality Assurance Specialist. As the Quality Systems Manager for Beachbody R&D, she manages implementation, user training and front-end maintenance of systems including SharePoint (her favorite system), P4P, and Oracle Agile PLM. Danielle enjoys writing about food scientists in atypical food industry roles. She loves puns almost as much as she loves talking about the food science behind energy drinks. When she's not contributing to ScienceMeetsFood.com, running GreenEyedGuide.com, training for her next Figure bodybuilding competition, playing with her bulldog, or trying to master another R&D system, she's thinking of new ways to bust consumer misconceptions and chemophobia.
---
Praveena Thirunathan 
 Praveena is a rogue Canadian who decided to infiltrate her American brethren in the hopes of obtaining free food (she is always on the hunt for free food). She completed her B.Sc in Food Science at the University of British Columbia, and is currently pursuing her M.ASc in Biological Engineering at the University of Guelph. Her research focuses on optimizing the germination of beans so that they can be processed into value-added products. She credits her path into food science from the amazing and diverse culinary scene in Vancouver, as her reasoning for studying food science was "I like eating food and I'm good at science."  When she's not on the prowl for free food, Praveena likes to hike mountains big and small, convince her friends to play board games and video games with her, and read way too many posts on Reddit.
---
Rob Hallinan 
Rob completed his B.S. at Clemson University (GO TIGERS!) in Food Science with a concentration in Nutrition & Dietetics and a minor in Chemistry. After graduating in 2016 he spent a year trying to figure out what to do with his life before landing at THE Ohio State University where he is currently pursuing his M.S. in Food Science. His research focuses on encapsulation technologies and delivery systems for food ingredients and nutraceuticals. He's particularly excited about the potential applications of nanotechnology within the food and nutraceuticals industry. In Rob's free time, he enjoys yoga and meditation, lifting weights, loitering at coffee shops, outdoor adventures, and listening to his favorite philosophy and psychology podcasts.