Elizabeth A. Clark
IFTSA Vice President of Development and Communications
Elizabeth is currently pursuing her Ph.D. in Food Science and Technology at Virginia Polytechnic Institute and State University (a.k.a. Virginia Tech). She earned her Bachelor's as well as her Master's degrees from Kansas State University. Her research investigates the relationship between emotions and food choice. In addition to her passion for food science, she is passionate about communicating food science (and debunking pseudoscience) in a manner everyone can understand. Her non-school related interests include cooking, traveling the world, being a crazy cat lady, and spending copious amounts of time browsing through grocery stores.
---
John P. Gleeson
IFTSA Vice President of Membership Experiences/EIL Chair
John decided that the IFT needed the luck of the Irish so he slowly infiltrated the IFTSA through his love of science communication, references to Taylor Swift and usage of gifs (it's pronounced with a hard G by the way). He managed to complete his BSc in Nutraceutical for Health and Nutrition in Dublin Institute of Technology (DIT), Ireland. He decided to dabble in the world of eCommerce as a Business Analyst until he realised that it just wasn't the same not getting to wear a lab coat everyday. He's currently carrying out research for his PhD in University College Dublin (UCD), Ireland. He is researching delivery systems for food components to lower blood pressure. When he's not doing that, you may find him on Twitter (@JohnGleekson), quoting lines from Harry Potter and finding most animals incredibly adorable as long as they are warm blooded.
---
Meredith Myers
SMF Blog Assistant Editor
Meredith obtained her B.S. in Food Science and Technology from THE Ohio State University, and is currently still at OSU pursuing her M.S. in Food Science. Her graduate lab focuses on the product development of functional foods for use in clinical trials at the Ohio State Medical Center, and her Master's project focuses on the development of a functional blueberry confection for cognitive improvement in cancer survivors, and examining how its metabolized by the body. Meredith has a twin sister who looks nothing like her, much to the disappointment of everyone they meet, but they are both obsessed with reality TV, specifically all shows on Bravo. In her free time Meredith enjoys cooking, drinking fun cocktails, working out, reading SMF blog posts, and tagging people in waaaaaaay too many funny memes on Instagram.
---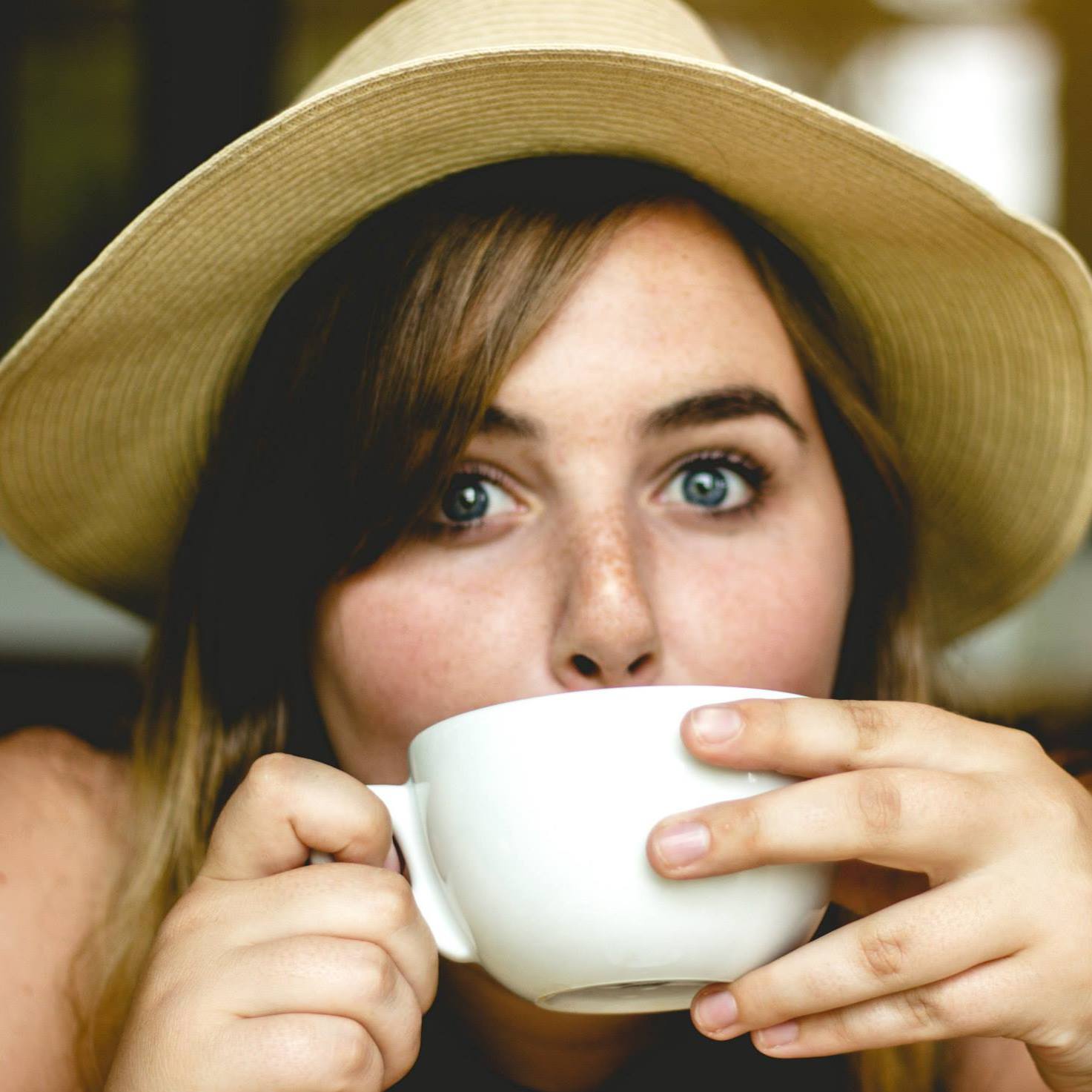 Mackenzie Hannum

Mackenzie graduated with a B.S from The Ohio State University in Food Science and couldn't get enough of it so decided to stay at Ohio State to pursue her PhD in Food Science with the focus on sensory science. Overall her research investigates panelist engagement and ways to improve sensory methodology. Fun fact about Mackenzie is that her 5th grade science fair project explained the concept of the 5 basic tastes so in a way she has come full circle. As much as she prides herself now on being a true foodie, ready to try all things sans olives, she will admit her two all-time, indisputable favorite foods are pretzels (any kind) and plain bagels. Truly…if she was stranded on a deserted island with only one food item it would be a tough battle between the two but pretzels would win out. Hard, soft, sourdough, sticks—you name it!
---
Amelia Chen
Amelia is pursuing her Master's degree in Food Science at University of Wisconsin-Madison with a focus on functional properties of hypoallergenic proteins.  Prior to landing in the Midwest, she did her undergraduate degree in biology at Duke and dabbled in food science courses at University of Melbourne and NC State.  She doesn't know how best to summarize her interests, so you can read about her irrational obsession with food and other thoughts on her personal blog:ediblegarnish.blogspot.com
---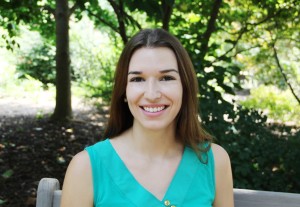 Nicole Arnold
Nicole recently began her PhD in Food Science and Technology at Virginia Tech where she will focus on consumer perceptions of different processing technologies. Previously she completed her MS and undergraduate degrees in Food Science at North Carolina State University with an emphasis on food safety risk communication and education. Go Pack! In her spare time, she enjoys frolicking through the nature trails her new home of Blacksburg has to offer and also dreams of one day owning a pet donkey. Follow her on twitter @Hayy_Arnold.
---
Lily L. Yang
Like everyone else on Science Meets Food, Lily L Yang (mind the "L"), consistently refers to herself in the 3rd person. If you tell her that she has fabulous hair, she will shower you with glitter and hearts! Now in her 2nd year of Virginia Tech's PhD program, she finds herself throwing up her hands in futile attempts at trying to understand her research which has much to do with Food Safety, E. coli and beef, consumer behavior, and risk assessment. Along with asking how everyone feels (for her research), consuming copious amounts of food (usually noodles or dumplings), her next favorite thing is to peruse the world wide interwebs for fabulously adorable pictures of puppies, hedgehogs, and other such delightful fluffy things! She is OBSESSED with Periscope and a fiend for anything organizational (i.e.: Hobonichi notebooks)! She is part of the dynamic group, "Don't Eat the Pseudoscience" (Facebook: www.facebook.com/DontEatPseudo or Youtube: http://bit.ly/1KvSNMY) and wants YOU not to eat the pseudoscience. She is also part of the dynamic duo, "Nicole and Lily Adventures", characterizing the grand ol' adventures of two food science students rolling their way through life. You can follow her various (mis)adventures and commentaries of food, food science, and food safety (along with r/aww pictures) on Twitter @glozu4ia, Tumblr: http://thesheepeatmybrains.tumblr.com/, or her semi-defunct blog: https://floatingsheep.wordpress.com/ .
---
Morgan Rease
Morgan will soon be graduating from UC Davis with his Bachelor's degree in Food Science and has plans for attaining a graduate degree after spending some time working within the food industry. He has a strong interest in researching alternative, non-animal proteins and communicating scientific principles to his community through food. Morgan is proud to be an Official Food Geek and takes every opportunity to learn more about food. When he's not studying or in the lab, Morgan's in the kitchen cooking and jamming out with some funky music.
---
Ty Wagoner
Ty is currently waist deep in a Food Science Ph.D. program at North Carolina State University. His present research explores the wonderful world of oral processing (i.e., I watch people eat), with the broader goal of understanding how food texture, sensory perception, and oral processing interrelate. Prior to his Ph.D., Ty also received his M.S. and B.S. degrees from North Carolina State University (help, I'm trapped here) and a culinary degree from the California School of Culinary Arts. Ty has maintained some semblance of a "life" outside of the lab, which usually includes flannels, mustache wax, and determining which foods can be turned into a taco (hint, all of them).
---
Alex Pierce
Alex graduated with a B.S. from the University of Illinois in Food Science and is currently pursuing a PhD at Ohio State University in a lab revolving around sensory evaluation and psychophysics, potentially the functional or cognitive benefits from food and food ingredients. An avid studier of the nose and its wild contributions to flavor, potentially how aroma affects different aspects of cognition. Alex dabbles in triathlons and fitness-ness. She has an ice cream tour every Sunday, every ice cream place (that is good) is on her list and it must have sprinkles. Grocery stores, sunrises and puppies are everything!
---
Danielle Robertson Rath
Much like a superhero, Danielle (aka GreenEyedGuide) lives a double-life. By day she is Quality Systems Manager; by night she is the energy drink expert and author of "Are You a Monster or a Rock Star: A Guide to Energy Drinks—How They Work, Why They Work, How to Use Them Safely". Danielle earned her bachelor's degree in Biochemistry from UC San Diego, and her master's degree in Food Science from UC Davis. Before advancing to Quality Systems Manager, Danielle held roles within Beachbody as product development Food Technologist and as Quality Assurance Specialist. As the Quality Systems Manager for Beachbody R&D, she manages implementation, user training and front-end maintenance of systems including SharePoint (her favorite system), P4P, and Oracle Agile PLM. Danielle enjoys writing about food scientists in atypical food industry roles. She loves puns almost as much as she loves talking about the food science behind energy drinks. When she's not contributing to ScienceMeetsFood.com, running GreenEyedGuide.com, training for her next Figure bodybuilding competition, playing with her bulldog, or trying to master another R&D system, she's thinking of new ways to bust consumer misconceptions and chemophobia.
---
Bryan Le
Bryan is working on his PhD in Food Science at University of Wisconsin-Madison studying the anti-inflammatory effects of compounds from garlic and onions.  He received his B.S. and M.A. degrees in chemistry at University of California, Irvine.  In another life, he walked 2,000 miles from California to Louisiana in six months, and learned that eating tuna and peanut butter every day was not meant for the average human body.  After he met his wife, he learned that there was more to food than canned goods and smoothies.  He dreams of one day owning some land and growing some produce for delicious eats.  While not juicing onions and pressing garlic, Bryan likes to go running, discover new foods, restaurants, and grocery stores with his wife, think of crazy food ideas, and watch his four guinea pigs battle it out over vegetables.
---