Part Three: Recruitment/Visit Weekend
Welcome back to part three of the series "Pursuing a Graduate Degree in Food Science for the Non-Food Science Students". In part one, I described different strategies for how non-food science students can get involved with food science events (Link: https://sciencemeetsfood.org/graduate-degree-in-food-science/). In part two, I described the graduate school application process for food science programs (Link: https://sciencemeetsfood.org/graduate-degree-in-food-science-2/ ). In this third post, I will be sharing my experience with recruitment/visit weekend and some tips that helped me decide which institution to attend.
Based on comments from my graduate Chemistry peers, recruitment/visit weekend seems to be offered to students who have been fully accepted by the university or college. In this sense, it is similar to the recruitment/visit weekends offered by undergraduate programs. You get to tour the campus, meet some students and faculty, and listen to the many perks offered to the students. Because the institution has committed to giving you a seat when they sent you the acceptance letter, visit week is a chance for them to "win" you over. Of course, there is still a chance for the institution to rescind their offer if the visit goes very poorly.
From my experience with food science graduate programs, the purpose for this event likely depends on how your program accepts students. In general, if you are accepted into the program and the program doesn't require you to find a lab beforehand, then the visit is mainly for you to experience life on campus and hopefully decide to attend. If you are accepted with some conditions, such as finding an advisor before starting the program, then the visit is more of an interview for you and the faculty. For the latter, you may be able to request which faculty member to meet or you may meet faculty who are interested in you (or have the funds for a new student).
In part two of this series, I mentioned that it is useful to know the professors' research interests before contacting them. By knowing their research interests, you have a solid reason why you want to join their lab. Also, by contacting them in advance, you get the extra benefit of being on their radar. During visit week, they are likely to request meeting you in-person, so even if you aren't able to choose who to meet, they will likely choose you.
Variations of arranging visit week schedules. Note that there are other possible combinations for how visit weeks can be arranged, but these are the ones I or my peers have encountered.
I hope this shows you that the purpose of recruitment/visit week(end) can vary by institution. Are you fully accepted to the program or are you accepted after fulfilling some conditions? Knowing what type of recruitment/visit weekend can help you prepare for interviews.
Recruitment/Visit Weekend Schedule
During senior year of college, I remember how nervous I was when I received my first invitation for a visit weekend. Since I went to high school abroad, there were little opportunities for me to do campus tours in-person. I actually went to Grinnell College with limited knowledge of what kind of place Iowa is (It never hit my high school self that Iowa has harsh winters and long rainy seasons). Looking back, I was probably nervous because I didn't have a good idea of what takes place during visit weekends, and so I didn't know what the institution was expecting out of me, nor what students were supposed to do. Listening to the experiences of recent graduates helped me get a better idea of what usually happens. If you are nervous about the first visit weekend like I was, I hope the following would help you ease your mind and realize how enjoyable the visit can be.
The first thing is to know what type of visit weekend you are offered. This will let you know how in depth you will need to prepare for interviews, if they are scheduled.
A: You are fully accepted, and the visit weekend is for you to experience the campus.
In this scenario, there's not much you need to prepare for other than making sure you are on your best behavior. Remember to stay engaged and pay attention to what people say because it will help you later when you need to decide where to enroll.
B: You are accepted under a condition, and your interview will determine your full acceptance.
Includes aspects of A, such as getting to know the campus, touring the facilities, but your acceptance really depends on whether you are able to land a match with a lab. In this case, your interviews may be pre-arranged, such as faculty with open positions offering interviews, or you have previously shown interest or requested for interviews with specific faculty. The business of your schedule depends on the number of interviews.
C: You are not accepted; and this is purely an interview to be considered for acceptance.
One way this can happen is if you have reached out to a professor, and they are interested in meeting you in-person. The visit week is a complement to the interview with the professor, since you will be on campus anyways.
The main difference between A and B/C is the weight of the interviews. In scenario A, you will likely select a lab once the semester starts, possibly after a rotation to "shop around" the labs. Any interview opportunities in A gives you an advantage to learning about the different labs before classes. Scenarios B/C weigh interviews more because the success of the interview determines your acceptance.
What type of events take place during visit weekends? Here's a list of what may take place:
Meals with current graduate students, all faculty, or a combination of both
Campus tour—walk around campus to visit the facilities
Interview with faculty
Seminars/Talks—Most often with the department head or academic dean; sometimes with career services
Social hour with other visiting students and current graduate students
The order of events can vary depending on your schedule. For example, if you only have 1 interview, most of your day will be free to explore campus. If you have 10 interviews, then most of your visit will be packed. The social events usually take place after hours and are meant to help you relax after the interviews and the tours. If you prefer to rest in your room, kindly let the organizers know that you won't be present.
Interview Tips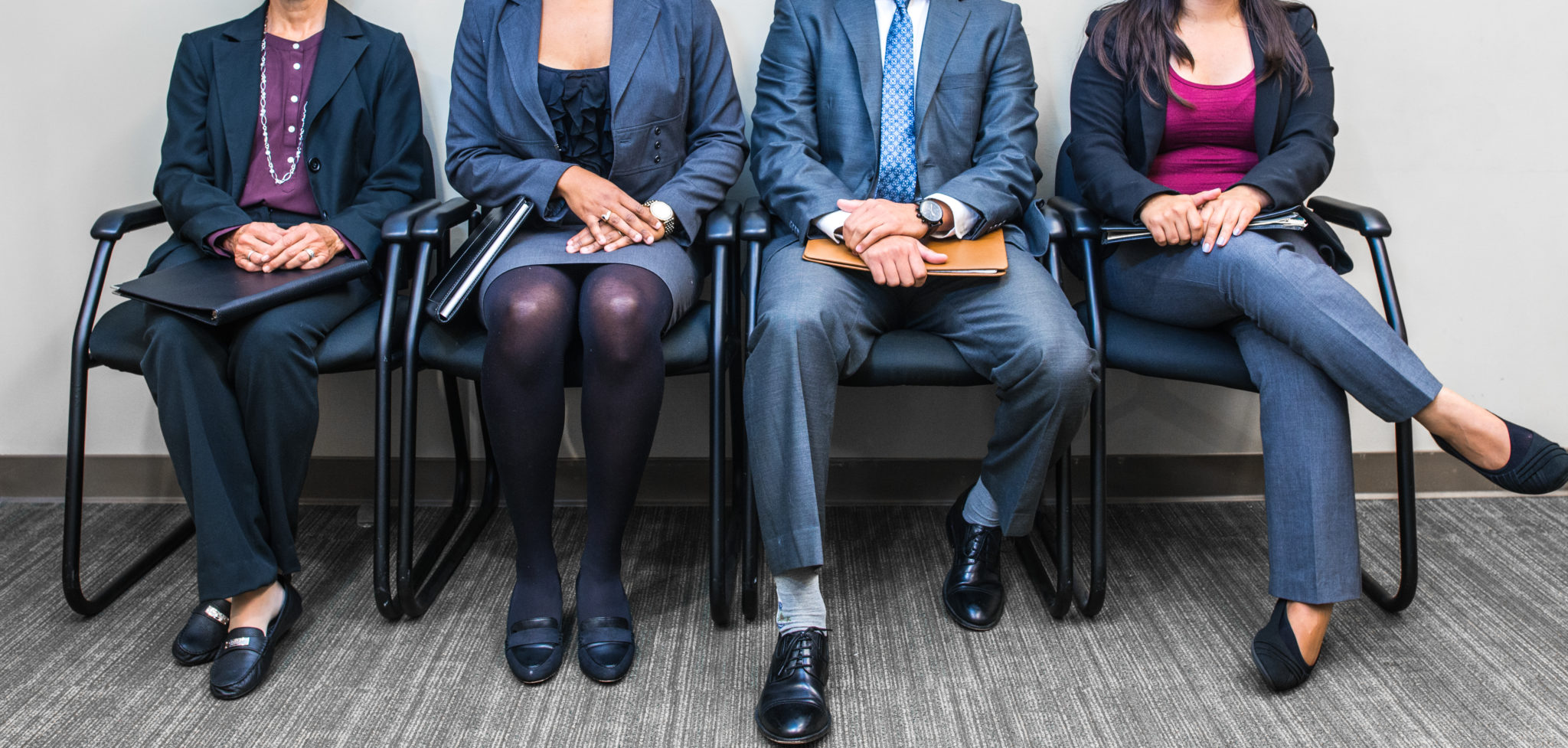 Image by Amtec Photos from Flickr
I think all of my visit weekends included some form of interview, either formal or informal. Most of the graduate students are dressed casually, but as the interviewee, it is best to wear something more formal than casual. When I've reached out to admission offices for what to wear, most of the responses were business casual.
Under current circumstances, in-person interviews might be rare. For virtual interviews, although the interviewer is not physically sitting in front of you, I think it is good practice to wear the same garment as you would have if the interview were in-person. Picking an appropriate location (somewhere with good lighting, stable internet, and reasonably organized) is also important for giving a positive first impression. Perhaps with some exceptional green screen, you may be able to pull up a nice photo for the background, but this would be my last resort.
Image by Tradlands from Flickr
My second advice is to practice answering some common interview questions. This doesn't mean memorizing a scripted response, but rather have a general idea of what key points you want to touch on when responding. For example, if someone asks, "Why are you interested in this field of study?", then you could respond by describing a moment that drew your interest into the field of study, or how engaging in this field of study is related to your dream career. The way you can construct your responses depend on how you craft your experiences to tell a short story about yourself.
Some people recommend practicing in front of a mirror to get used to speaking while someone is looking back at you (Image by Theodore Grenz from Pixy).
For practice, I looked up interview questions and jotted down the key points I wanted to mention for each. Afterwards, I ran through the questions again and practiced articulating my response. Repeating the responses several times helped me rearrange my narratives and improved my fluency. I noticed that the more I practiced, the less overwhelming the questions felt. There isn't an exact number of times I practiced each question, but I stopped once I was confident with my response. If I blanked out after reading a question, I made sure to practice one more time.
If you need some practice questions, try these below. These are some questions/prompts that I encountered in my interviews:
Please tell me about yourself.
Why are you interested in this program?
What are your strengths and weaknesses?
What are your career goals? (Alternatively, how will completing this program help you advance in your career?)
Why are you interested in this field of study? What are your research interests?
Do you have any questions?
Although open ended questions can be challenging to answer, remember that they allow you to explain yourself beyond what your CV or resume can tell the interviewer.
I hope this series was helpful for prospective graduate students! Please leave comments below to share your tips on how to prepare and enjoy recruitment/visit weekend.
For more resources, consider the following links:
Illinois Graduate College website: Lots of sample interview questions for practice
FAQ on graduate school interviews: More advice and what to expect after the interviews
---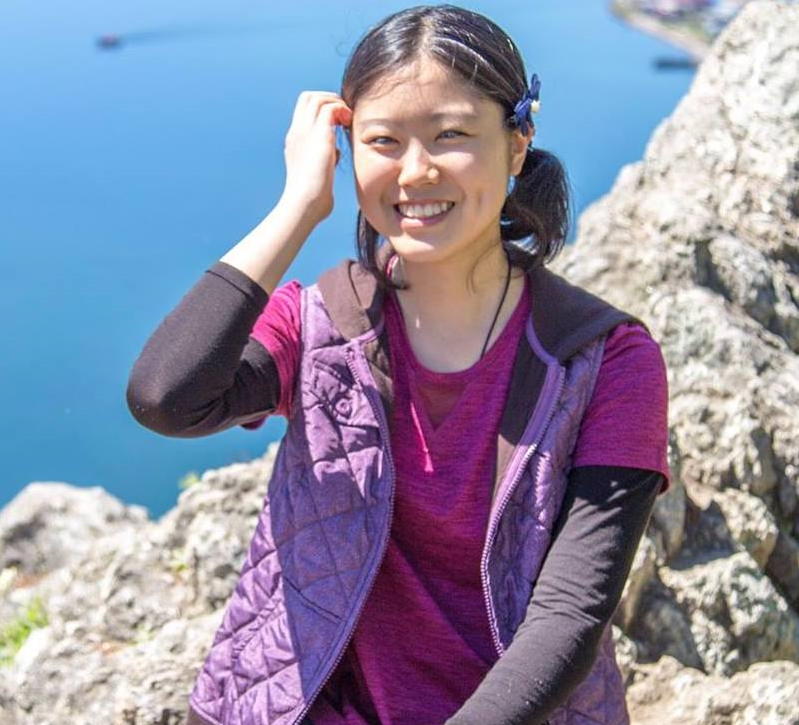 Karin Cho | Linkedin
SMF Blog Writer
Karin earned her B.A. in Biochemistry from Grinnell College, and during her time there, she was unsure how to merge her two passions for science and food. After attending several IFT events and completing a QA internship abroad, she decided to pursue a Master's in Food Science and Technology from Iowa State University. Her research involves the development of fat alternatives. Growing up in a Chinese-Japanese household, she developed a palate for tasting new, sometimes bizarre, foods. When she's not learning about food science, she enjoys watching science fiction movies, taking walks in parks, and learning new recipes from the people she meets during her travels.