Over the past decade, we have seen a resurgence in audiobooks and podcasts.  With how busy our daily lives are, it is an easy way to learn something new, enjoy a story, or engage in a community or conversation without much effort.  From Audible to Spotify to Apple Podcasts, there are dozens of different apps and connective ways to listen to your media.  If you're an audiophile like me and consume media this way, I highly recommend checking out the Libby app.  This app connects your local library card to any audiobooks they have on file and it is all FREE.  It is through this app that I recently was able to read… well, listen… to the book "101 Ways to Go Zero Waste" by Kathyrn Kellogg.  This amazing book is filled with so many engaging and easy ways to rethink your approach to your waste.  As someone who strives to follow the Reduce, Reuse, Recycle motto, I wanted to share some ways that you can tackle your own "waste" problem and spread the sustainable awareness the food industry has to play in this problem.
Image from Libby App
One of my favorite classes was focused on Food Systems, where in one section we discussed food waste.  For two weeks, we tracked every single bit of food waste that we all consumed, used, discarded, or tossed.  Specifically, when I made a turkey chili, I weighed the onion, garlic, pepper, and bean scraps that I did not use.  I weighed any food that I threw out that week.  I started tracking how much my groceries were, based on an average that I had per week.  By doing this, I actually quantified the exact amount of food that I wasted.  If I knew what I wasted, I could find ways to repurpose the waste, recycle the waste, or reduce the waste.  If you'd like to join in an effort to reduce your waste, you HAVE to see what you're wasting first.  Once you do that, you can set out a plan for how to tackle it.  I must caution that if you do this, you have to be honest with yourself.  Don't skimp out because you're actually weighing it!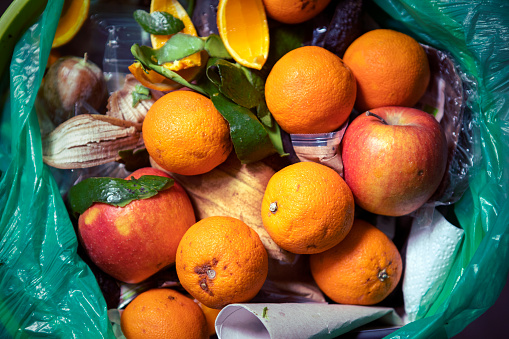 Image by SaskiaAcht from istockphoto
So now you've weighed your food waste, let's look at some ways to tackle that food waste.  One of the hardest things for me to learn was knowing the right amount of food to get.  Typically, a lot of the food that I wasted was food that went old because I no longer wanted to eat it after 4-5 meals.  They would sit in these huge containers, take up a lot of room, and make it difficult for me to take out, pack into a lunch, and then eat.  So right off the bat, pack your food right after it is made.  Get some glass containers for lunch-size meals or snack-size meals, and once you have had the original dinner, pack the food into these containers.  This makes for easy grab-n-go meals for lunch or snack and I didn't tire from them as much.  This also encouraged my fiancé to grab them as well, since she didn't have time to pack lunches in the morning.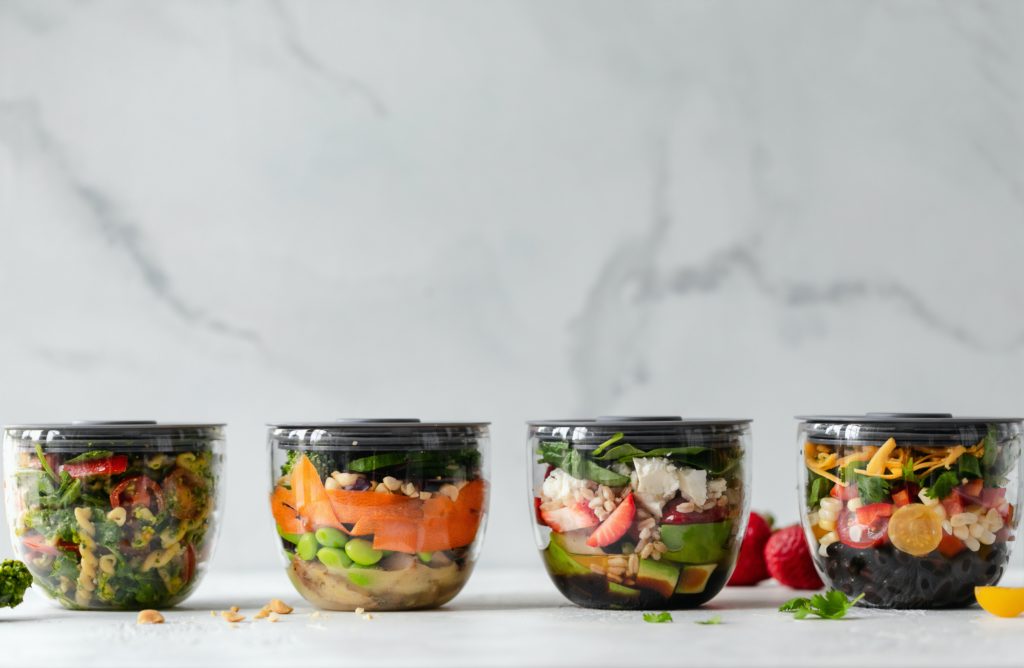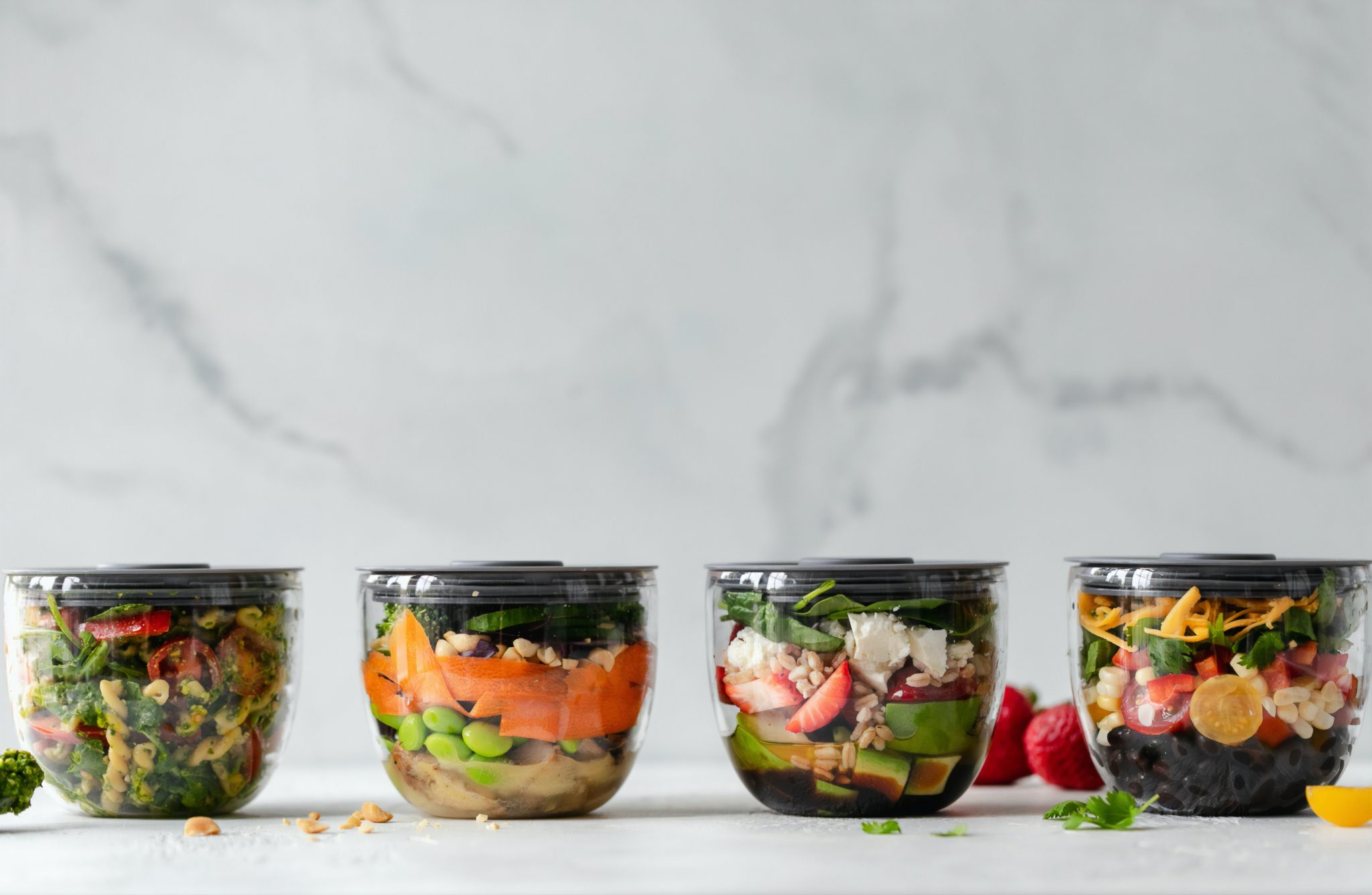 Another way to reduce your food waste is to just buy what you need and some of what you want.  Simply put, plan out your meals on Saturday or Sunday, write the amounts down and get just those amounts.  This is a difficult step to do, for some, because you may have to adjust for more or less depending on your family size, the recipes, portions, etc.  However, it will still come down to how much you get and the timing before that food goes bad.  Once you've gotten your groceries, prioritize what recipes should be cooked first!  If your store only has chicken thighs that are close to the sell-by date, that meal should be made before the BBQ tofu bowls you want!  This way you are maximizing the time that each meal can be made and used before it goes bad.
Now, this is a huge one.  Reduce the amount of plastic you use.  Plastic tupperware, plastic wrap, plastic bags, plastic utensils and straws, plastic on top of other plastics, and so on.  There has been a recent trend to take a laundry basket with you, to the store, and use that instead of plastic bags.  If you order take out, ask for no plastic utensils, straws, or bags, if possible.  If they do, make sure to gather them and bring them to your local grocery store recycling program.  Stop with K-cups.  Please.  As a coffee lover, there is nothing I dislike more than K-cups.  Single use anything must be phased out and quickly!  Instead of plastic tupperware, use the glass options or try to keep take-out tupperware, if you are able to.  Stainless-steel, aluminum, glass, and paper straws are also great choices, as well.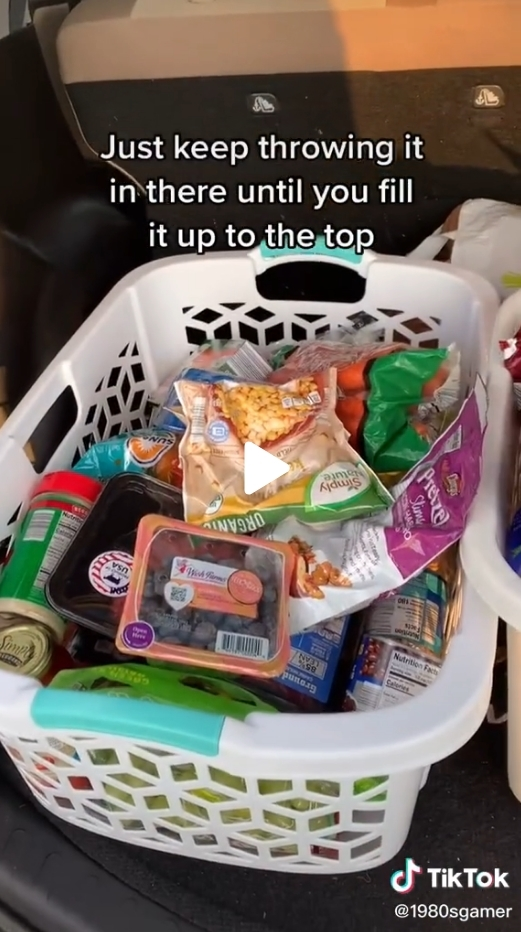 Image by 1980sgamer from TikTok
If you are able to, composting is definitely a very good idea, but there are some pros and cons that come with it.  On one hand, you can repurpose scraps and waste to be energy or fertilizer.  However, you have to do it right.  Composting typically attracts smelly-producing soil microbes and can sometimes have toxic microbes too.  It is always recommended to be careful with composting meat and meat-products.  There are some very common mistakes or problems with composting, and it is not as simple as people may believe it to be.  Lastly, there are several types of composting, and each is used for different reasons.  In any capacity, do your research and see what works for you!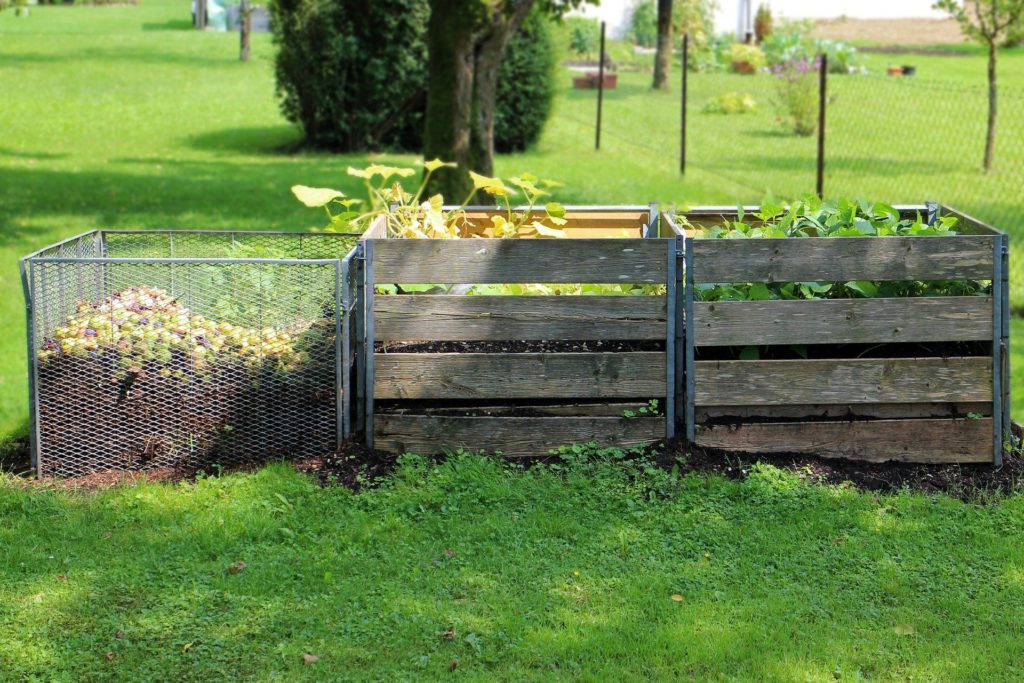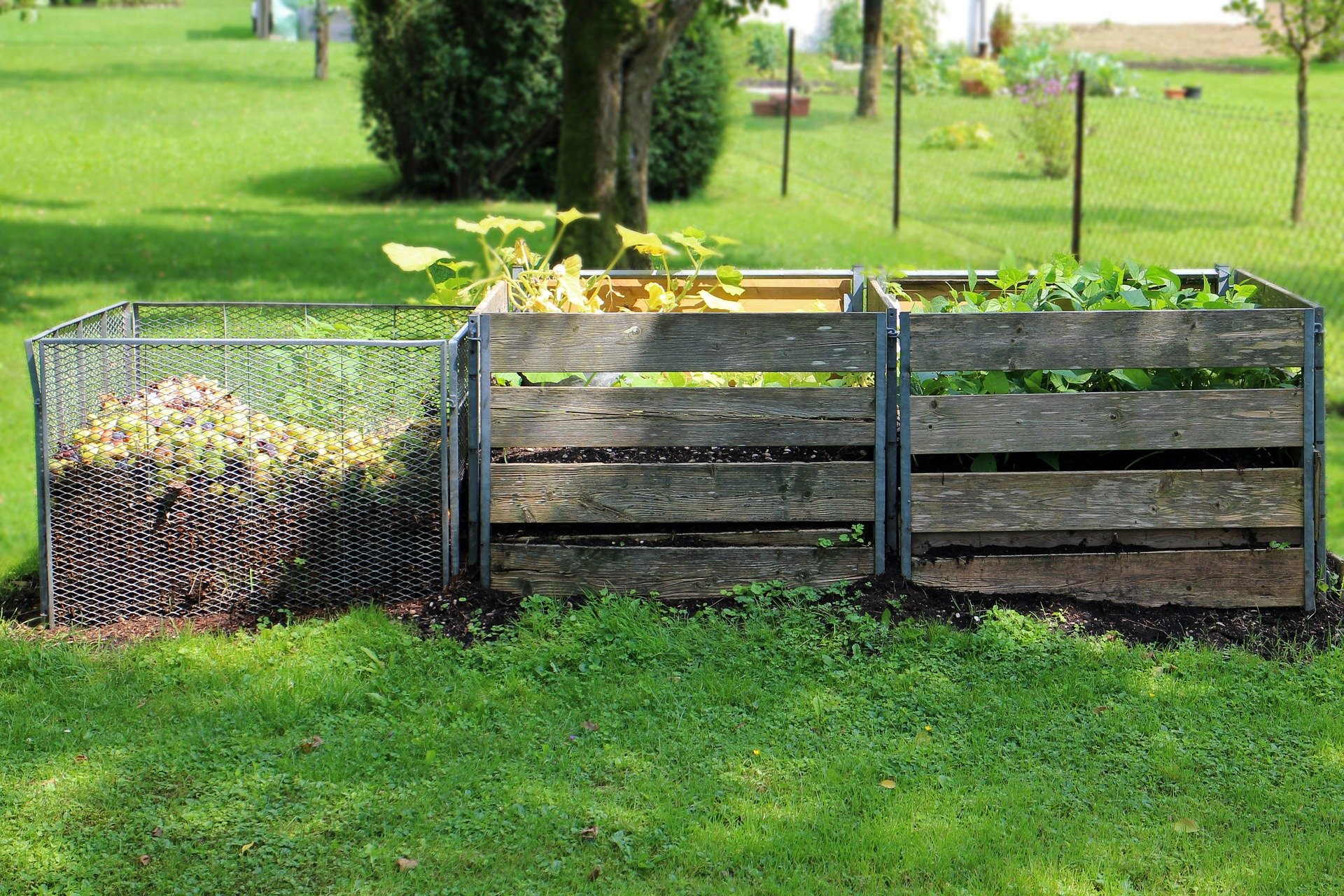 Image by Manfred Antranias Zimmer from Pixabay
Finally, the best way to reduce your food waste is to support and buy low-impact food items.  Whether that is through a local farmer or business, gardening your own food, or having vegan/vegetarian days or weeks to help out, there are many different ways to tackle food waste.  Tracking any local or national legislation that focuses on food waste, donating items to local food banks, supporting farmers' markets and cooperative programs, and buying items that do not use as much plastic that is out there.  I am still boggled as to why I see individually wrapped broccoli at the grocery store.  While I understand there is a food safety issue with individually wrapped items, the plastic and microplastics from it are just not as worthwhile.
Photo by Megan Markham on Unsplash
So buy items that are not plastic wrapped or have recyclable packaging, when possible!  Vote with your vote and vote with your wallet!  By supporting more localized efforts and reduced plastic efforts, businesses will follow where the consumer wants to go.  At the end of the day, it is up to each one of us to make the changes we want to see.
---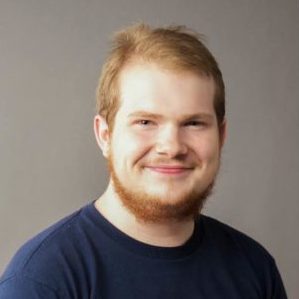 A.J. Taylor | Linkedin
SMF Blog Writer
A.J. earned his degree in Biochemistry from Judson University and his Master's in Food Science and Human Nutrition from the University of Illinois at Urbana-Champaign.  His research then focused on Listeria monocytogenes, but has now transitioned into a Ph.D. program at UIUC in the hopes to discover more about the cocoa bean fermentation process using genomic, bioinformatic, and biochemical tools to define chocolate flavor from start to finish.  A.J. emphasizes on the importance of science communication and loves to discuss multiple topics in the Food Science realm.  A.J. is also an avid gamer from board games to video games, as well as a podcast-lover, if you have any recommendations, he is all ears!