Ciera Castillo | Linkedin
Former IFTSA VP of Digital and Social Media (2020-2021)
Ciera was born and raised in Aggieland so naturally she bleeds maroon. She obtained her B.S. in Food Science and Technology from Texas A&M University and wasn't quite ready to leave tailgating and football season so she started her M.S. in Animal Science with a focus in meat and sensory science. Her research involves understanding how consumers from four different classes of mouth behavior eat beef that varies in tenderness and texture and evaluating relationships that exist among them. Ciera has always had a passion for food, so much so that she once won a kids BBQ cook-off competition! When she is not working in the lab, you can find her binge-watching 90 day fiancé on TLC (seriously, it's like the best show on TV), creating recipes, listening to podcasts, or playing trivia.
---
Mirai Miura | Linkedin 
Former Social Media Manager (2020-2021)
Mirai is currently completing her B.S. in Food Science and Technology at the University of California, Davis. As the Vice President for Food Tech Club (IFTSA Chapter for Davis), she assists the President and other officers with operation and deals with day to day issues affecting club events and member experiences. She is an undergraduate researcher for Dr. Linda J. Harris' lab providing research support through microbial analysis on E.coli, Listeria, and Salmonella on various foods. Participating in the 30th Annual IFTSA & Mars Wrigley Confectionery Product Development Competition made her realize an interest in product development. Her career goal is to work in R&D to produce a more convenient, sustainable, affordable, healthier, and safe product in the market. In her free time, Mirai enjoys cooking new recipes, traveling, hiking, and trying out new foods.
---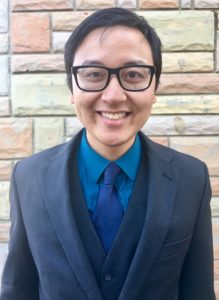 Bryan Quoc Le | Linkedin | Website
Former IFTSA VP of Digital and Social Media (2019-2020)
Bryan is a Ph.D. candidate in Food Science at University of Wisconsin-Madison studying the health effects of garlic and onion flavors. He is the author of 150 Food Science Questions Answered (Rockridge Press, 2020) and received his B.S. and M.S. in Chemistry at University of California, Irvine. In another life, he walked 2,000 miles from California to Louisiana in six months, and learned that eating tuna and peanut butter every day was not meant for the average human body. After he met his wife, he learned that there was more to good food than canned goods and smoothies. While not juicing onions and pressing garlic, Bryan likes to run half-marathons, discover interesting cuisines with his wife, and help food companies with their food science communication.
---
Marta Albiol Tapia | Linkedin
Former SMF Blog Manager (2019-2020)
Marta obtained her B.S. in Food Science and Technology from Universitat Politècnica de València, in Spain. During her undergraduate studies, she spent two semesters abroad in Wageningen Universiteit in The Netherlands, and one semester at the University of Illinois in Urbana-Champaign, where she is now a Ph.D. student. Her research focuses on sensory science methodology, specifically on context effect of environmental and sample differences in consumer testing of beverages. Marta has a passion for food science and nutrition education and she will often make time to work on educational projects, professional volunteering and field trips. In her free time, you will find her watching YouTube videos. In extended periods of free time, you will most likely find her in Spain.
---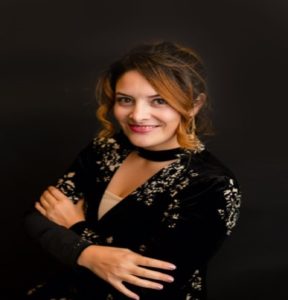 Serap Ozel Vatansever | Linkedin | ResearchGate
Former IFTSA Social Media Manager (2019-2020)
Serap is a Ph.D. Candidate in the Department of Plant Sciences for the Cereal Science Graduate Program at the North Dakota State University under the advisement of Dr. Clifford Hall. Her research has focused on improving sensory attributes of pea flour using green technology, Supercritical Fluid Extraction (SFE), as well as exploring the implications of this technology on techno-functionality of pea protein isolate and on pea starch fine structural features. Eventually, her research will help to determine the feasibility of the optimized SFE system to enhance the utilization of pulse ingredients in the food system through flavor modification. During her doctoral program, Serap was also a graduate intern for a malt equipment company and pulse ingredient company to research on malting process for different grains, and texturized pulse proteins and gluten-free pasta, respectively.
Serap earned her B.S. degree as valedictorian in the Department of Food Engineering from Pamukkale University, Turkey and was also an exchange student for two semesters in the Department of Food Science and Technology at the University of Helsinki, Finland. Thereafter, she received her M.S. degree in Food Microbiology and Biotechnology from Pamukkale University, and then, worked for ~ 3 years at the National Bank in Turkey. Serap likes arranging social events, volunteering for food science related associations and education based non-profit organizations, tasting local specialty cheeses and drinks, and traveling. She is both honored and excited to serve as a social media manager of the IFT Student Association.
---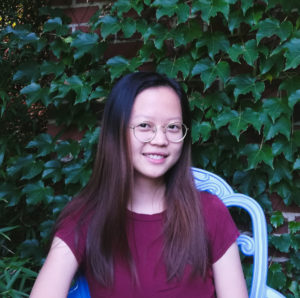 Amanda Sia | Linkedin

Former IFTSA VP of Digital and Social Media (2018-2019)
Amanda graduated with her M.S. in Food Science at The Ohio State University. Her research focuses on using vibrational spectroscopy data to build predictive models for use in quality assurance settings. Amanda received her B.S. in Food Science from University of Minnesota (a shocking change of environment since she is originally from Malaysia, a very tropical country). When she is not scanning peanuts in the lab, Amanda likes to play squash, sing in the shower (sorry housemates), watch sappy Korean dramas, and play the guitar.
---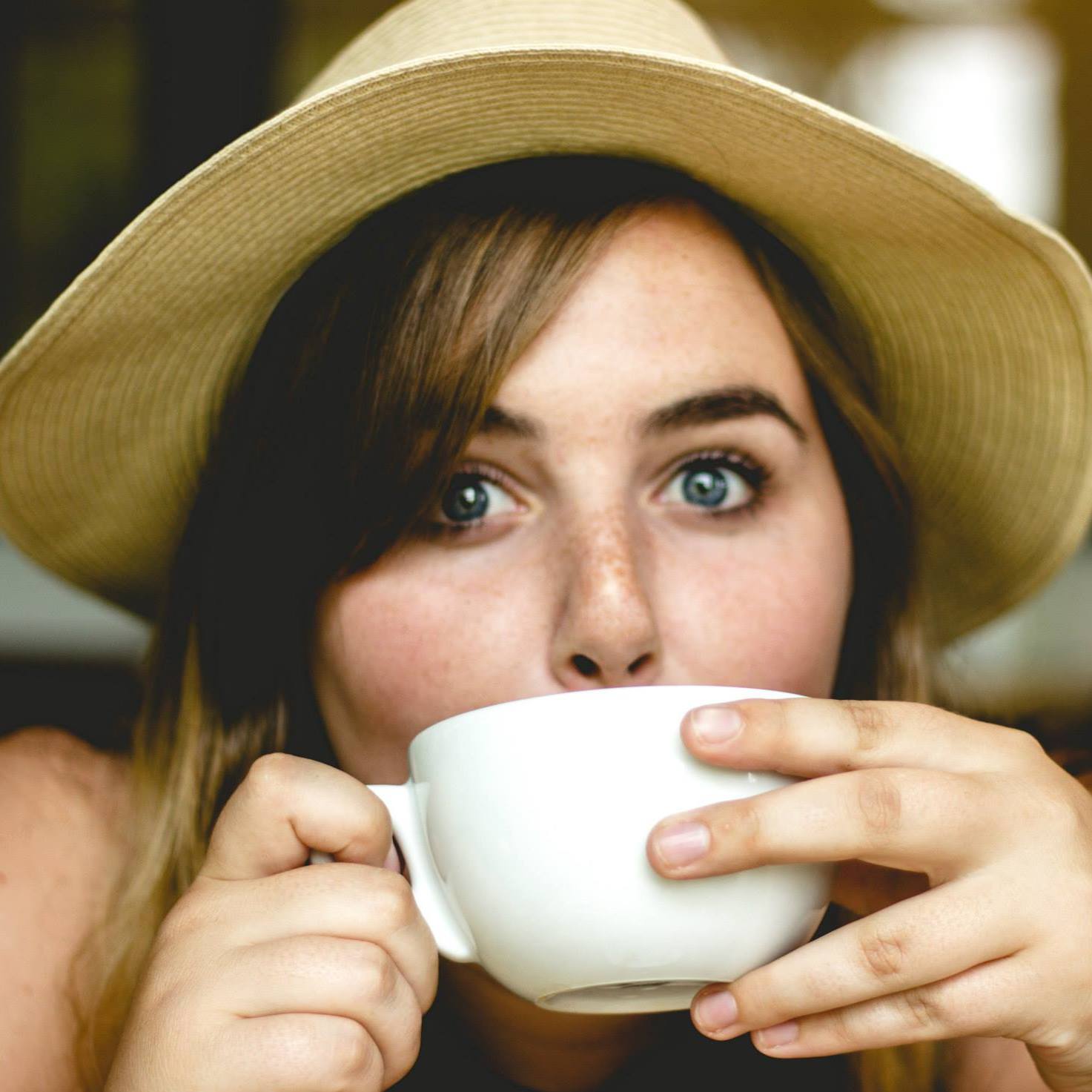 Mackenzie Hannum | Linkedin
SMF Blog Writer
Mackenzie graduated with a B.S from The Ohio State University in Food Science and couldn't get enough of it so decided to stay at Ohio State to pursue her PhD in Food Science with the focus on sensory science. Overall her research investigates panelist engagement and ways to improve sensory methodology. Fun fact about Mackenzie is that her 5th grade science fair project explained the concept of the 5 basic tastes so in a way she has come full circle. As much as she prides herself now on being a true foodie, ready to try all things sans olives, she will admit her two all-time, indisputable favorite foods are pretzels (any kind) and plain bagels. Truly…if she was stranded on a deserted island with only one food item it would be a tough battle between the two but pretzels would win out. Hard, soft, sourdough, sticks—you name it!
---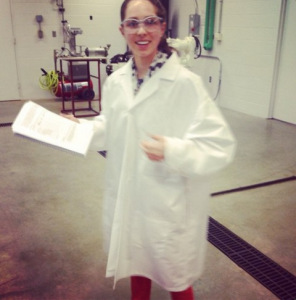 Alex Pierce-Feldmeyer | Linkedin | Website
Senior SMF Blog Writer & Assistant Editor
Alex graduated with a B.S. from the University of Illinois in Food Science and completed her PhD at Ohio State University in a lab revolving around sensory evaluation and psychophysics, potentially the functional or cognitive benefits from food and food ingredients. Alex is currently a sensory scientist at MANE, a flavor company. An avid study-er of the nose and its wild contributions to flavor, potentially how aroma affects different aspects of cognition. Alex dabbles in triathlons and fitness-ness. She has an ice cream tour every Sunday, every ice cream place (that is good) is on her list and it must have sprinkles. Grocery stores, sunrises and puppies are everything!
---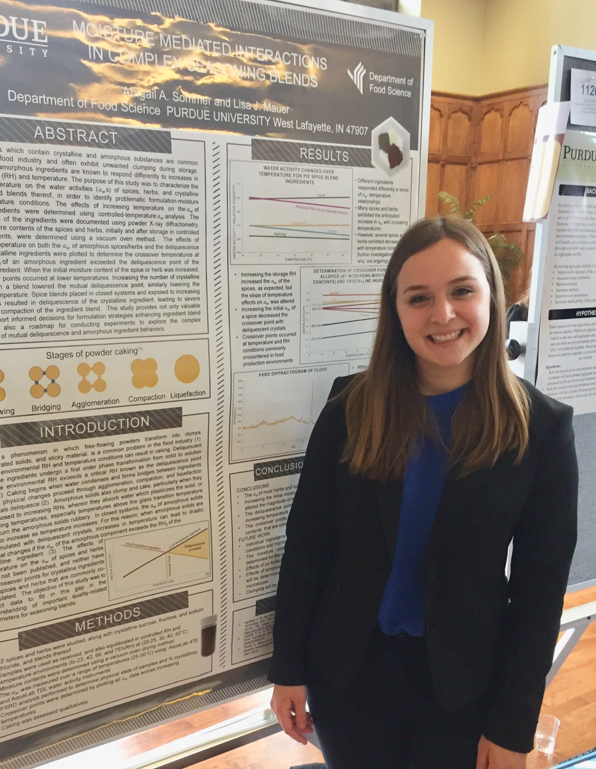 Abbie Sommer | Linkedin | Website
SMF Blog Writer
After graduating with a B.S. in Food Science from Purdue University, Abbie decided to move one state over to pursue a Masters from Ohio State. Her research is focused on soy-based functional foods for use in clinical trials. When she's not making thousands of soft pretzels (for science, of course), you can find her training for half marathons or experimenting in the kitchen. Recently, Abbie has developed a passion for sourdough and treats her starter like a child. She also has a recipe blog (Sommer Eats) as well as an Instagram account (sommer_eats), where she posts somewhat healthy but always delicious recipes.
---
Jo-Ezer Lau
SMF Blog Writer
Jo is currently completing his BSc. (Hons) Food Science and Nutrition at the Letterkenny Institute of Technology in Ireland. His honours year project studies the optimal range of cooking temperature-time combinations for spinach to maximise mineral retention. He is looking to pursue postgraduate studies either in food safety or sports nutrition.
Ultimate (frisbee) is an important part of Jo's life. His dream is to research and develop a food and nutrition programme that competitive, elite Ultimate players can utilise, because he believes that eating right is the only way to make all the physical grind worthwhile.
Jo loves a good hike, whipping up a delicious meal and acoustic music. His greatest achievement thus far as a Malaysian studying at an out-of-the-world distance from home, is making Nasi Lemak from scratch. Blood is thicker than water, but sambal is thicker than blood.
---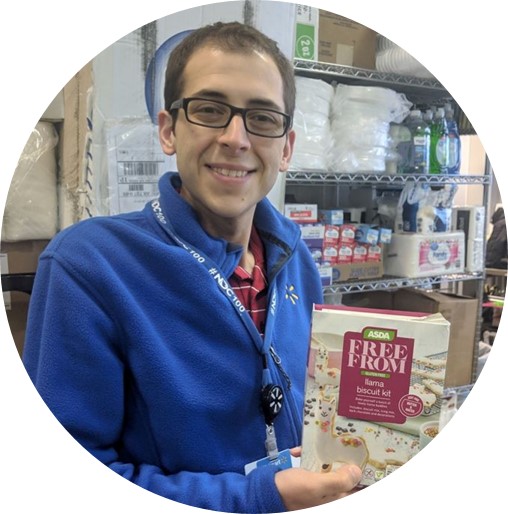 Pat Polowsky | Linkedin | Website
SMF Blog Writer & Graphic Designer
Pat is a Ph.D. student in Agricultural Education & Communication at Purdue University. Most recently he was a senior product development manager on Walmart's Private Brand team supporting the deli, entertaining, and gourmet categories. Previously he's worked in Vermont and Wisconsin, focusing on cheese R&D, sensory science, and software development. In his free time, he runs cheesescience.org, an online educational toolbox for all things cheese. His passion in life is communicating food science in a visual and engaging way. Some folks like gardening on the weekend, whereas Pat enjoys making PowerPoint animations of casein micelles. He has his B.S. in Food Science from Purdue University and his M.S. in Food Science from the University of Vermont.
---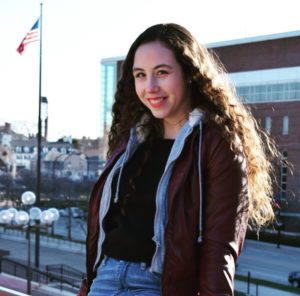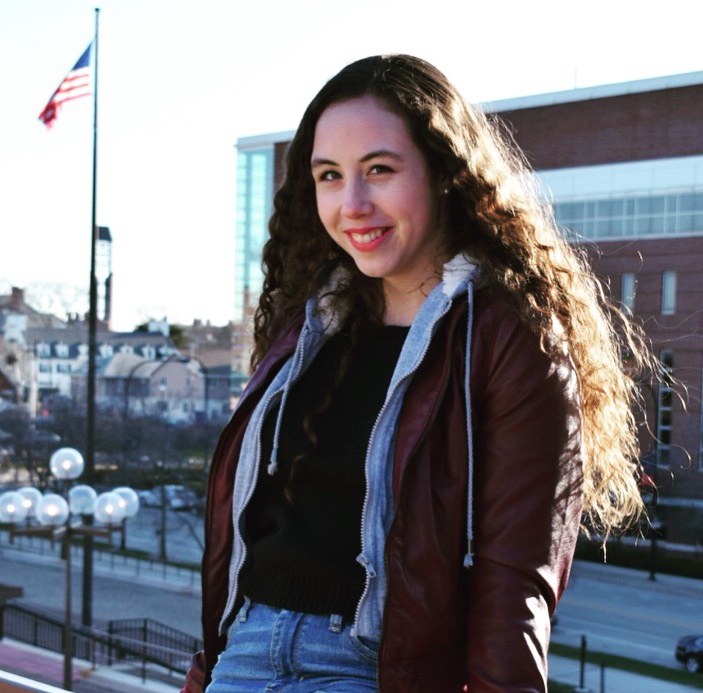 Eileen Foerster | Linkedin
SMF Blog Writer
Eileen is an undergraduate at the University of Illinois in Urbana-Champaign, with an interest in food product development.  She is the recipient of the Moroz Learning Assistantship for the  2019-2020 school year, and is currently developing a food product in the pilot plant with the end goal of being implemented in her school's dining services.  Outside of the classroom, she can most likely be seen leading the Association of Food Technologists Club, at a group workout class, or baking away the stress of a busy school week.  She also likes to explore new coffee shops around the area, and loves going to farmer's markets during the warmer months.
---
Mustafa Yavuz | Linkedin
SMF Blog Writer
Mustafa graduated with his M.S. from University of Illinois at Urbana-Champaign. Prior to his Master's degree, he got a Bachelor's degree in Food Engineering from Pamukkale University. He has worked in dairy farms and raisin plants as a production engineer. After a whirl winding industry career, he pursued an academic career and got a Teaching Assistant position in the Food Engineering Department at Karatekin University (Cankiri, Turkey). He is working on metabolic engineering through perturbation of microbes' genomes. In his free time, he likes playing soccer, reading entrepreneurs' books, discovering new food ventures, and indulging his taste buds with brewed tea from different parts of the world. He loves to discuss food microbiology, GMOs, novel food processes, meat and sugar alternatives, and definitely tea.
---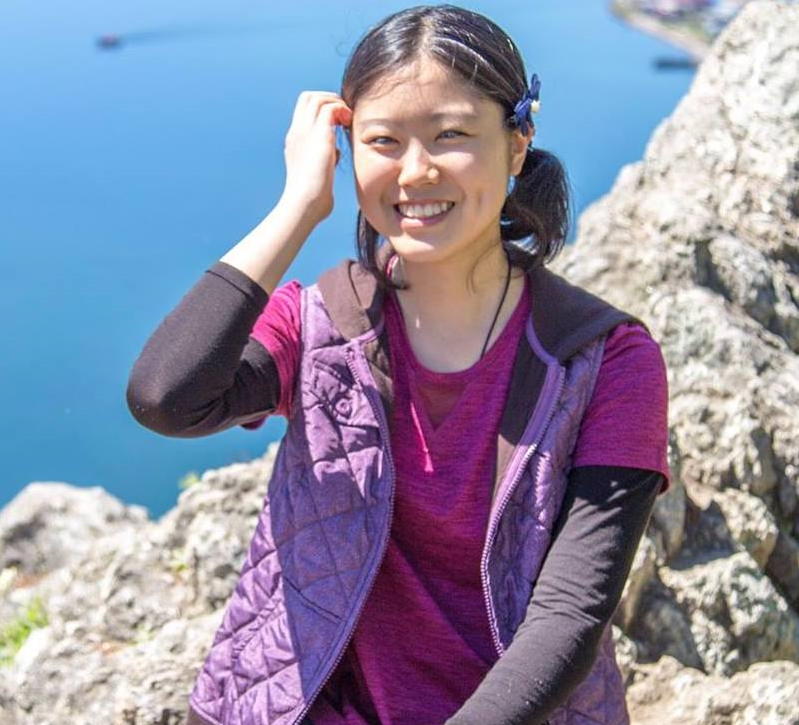 Karin Cho | Linkedin
SMF Blog Writer
Karin earned her B.A. in Biochemistry from Grinnell College, and during her time there, she was unsure how to merge her two passions for science and food. After attending several IFT events and completing a QA internship abroad, she decided to pursue a Master's in Food Science and Technology from Iowa State University. Her research involves the development of fat alternatives. Growing up in a Chinese-Japanese household, she developed a palate for tasting new, sometimes bizarre, foods. When she's not learning about food science, she enjoys watching science fiction movies, taking walks in parks, and learning new recipes from the people she meets during her travels.
---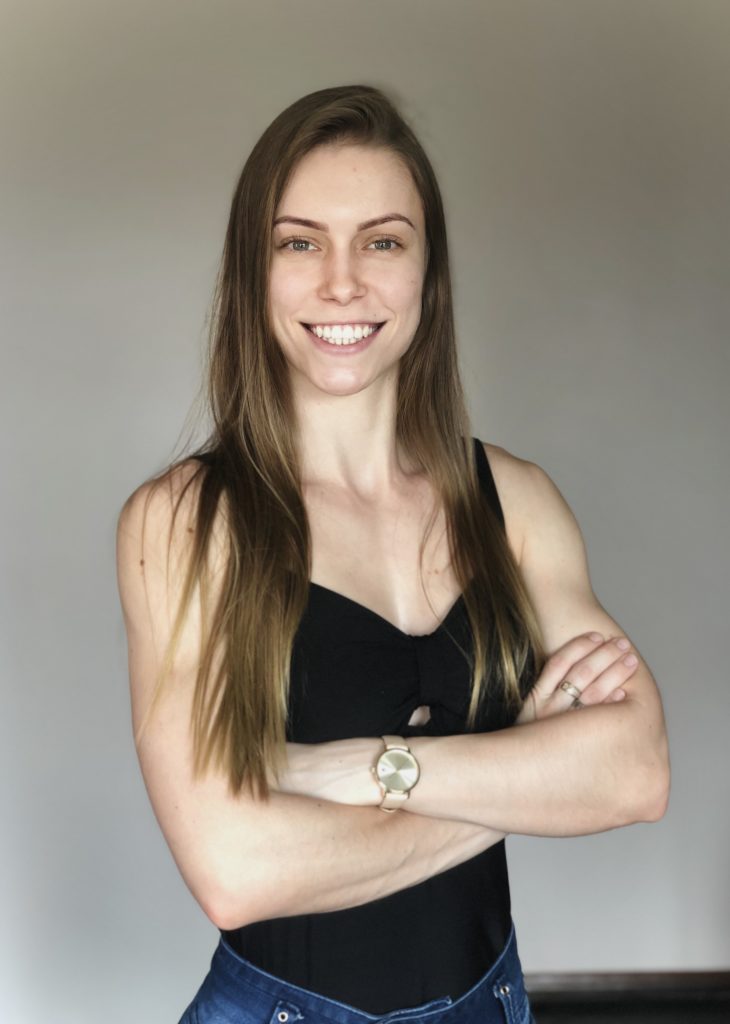 Emanueli Backes | Linkedin
SMF Blog Writer
Emanueli is a Brazilian enthusiastic for food science and technologies.  Backes graduated with a degree in Food Engineering and Masters in Quality and Food Safety. She is now pursuing her PhD in Food Science. Backes research focus is on organic synthesis of new antioxidant compounds through enzymatic reactions.
Emanueli loves education and science popularization; she believes everything can be demystified, uncomplicated, and taught.