Chloe Calhoun| Linkedin
IFTSA VP of Digital and Social Media (2022-2023)
I am Chloe Calhoun, a food science undergraduate at the University of Nebraska. I am passionate about food science and have an interest in food microbiology. In my free time I enjoy working out, baking, and any outdoor activity.
---
Tara L. Pickens | Linkedin
SMF Blog Manager (2022-2023)
Tara graduated from a small, urban research university, Youngstown State University, with a BSc in Biochemistry and a MSc in Chemistry. She's always been passionate about food, health, and wellness and her mother's chronic gastrointestinal illness drove her to learn more about functional foods and ingredients. Tara is currently in her last semester of her PhD at The Pennsylvania State University in the Food Science Department, where she works in the lab of Dr. Darrell Cockburn, and explores the metabolic capacity of human gut isolates. She aspires to continue doing research in the gut microbiome space after conferral of her PhD. When not doing lab work, Tara enjoys collaborating with other members of their start-up company, Unbaked Flour Co., which produces synbiotic, allergen-free snacks or breakfast-on-the-go products that support gut health. During her non-work time, she enjoys outdoors activities like biking, hiking, and running. And of course, cooking and eating!
---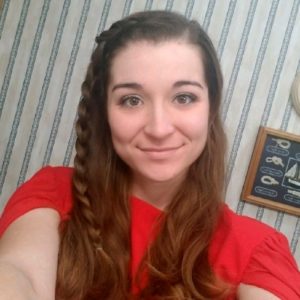 Allyson Hamilton | Linkedin
Senior SMF Blog Writer
Allyson received her B.S. in Chemistry at Indiana University Bloomington. She is currently pursuing her PhD in Food safety at the University of Arkansas. Allyson also works as an English as a second language tutor for Chinese students and enjoys reading and writing about all things FOOD in her spare time.
---
Arham Jain | Linkedin
SMF Blog Writer
Arham Jain is an up and coming student from India passionate in food science, cooking and everything food related. He is always excited to learn about the new innovations in the food science and culinary world. His hobbies include reading, gardening and content writing.
---
Janice Cheng | Linkedin
SMF Blog Writer
Janice completed her B.S. in Food Science in 2020 at the University of Wisconsin-Madison. After working a Quality Assurance role in a bakery manufacturing facility, she decided to pursue a M.S. degree in Food Science at the University of Minnesota – related to baking as well! Her research involves developing alternative formulations to enable local artisanal producers to make baked goods containing fruit/vegetable inclusions in accordance with local cottage food laws.
---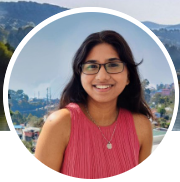 Prerana Balasubramanian | Linkedin
SMF Blog Writer
I'm a final year biotechnology undergraduate at Vellore Institute of Technology, India by training with a particular interest in food science and the smart protein sector. As a conscious consumer, I like thinking of ways I could reimagine foods to be more nutritious, tasty and have a lower environmental footprint while respecting our food traditions. I aspire to use the unique mixture of my food science knowledge and biotechnology background to tackle complex food challenges across the food chain.
---
Wanxin "Maggie" Xue| Linkedin
SMF Blog Writer
Wanxin is currently pursuing her undergraduate degree in Food Science at the University of Guelph. Wanxin also goes by the name Maggie, because her parents met each other at Maggi soy sauce plant and fell in love, which set the tone for Wanxin picking Food Science as her study and career choice. Wanxin is also the President of the Food Science club at the University of Guelph, enjoying building the community of foodies and helping people know more about Food Science. Growing up in China and coming to Canada to study, Wanxin develops a strong appreciation towards different cultures. She loves traveling, making new friends and exploring local culture through the cuisine. In her free time, you can also find her juggling.
---
Eleanor Hansen | Linkedin
SMF Blog Writer
Eleanore Hansen is a second year PhD student studying toxicology in the Division of Environmental Health Sciences in the School of Public Health at the University of Minnesota. She got dual BS degrees in Food Science and Chemistry at the University of Illinois at Urbana Champaign, and her MS in Food Science with an emphasis on food safety and microbiology at the University of Minnesota. She is thrilled to begin her second semester of teaching a course on food safety, risks, and technology at the University of Minnesota in spring 2023.
---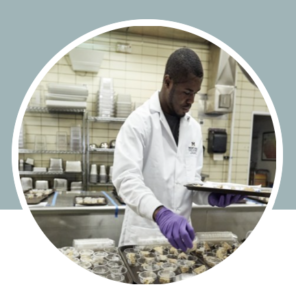 Edwin Allan | Linkedin
SMF Blog Writer
Edwin completed his bachelor's degree in nutrition and food science at the University of Ghana. Through this experience, he was inspired to use his education to make a difference in his home nation. Currently, he is a PhD Candidate in the Individual Interdisciplinary Program (IIP) at Montana State University.
---