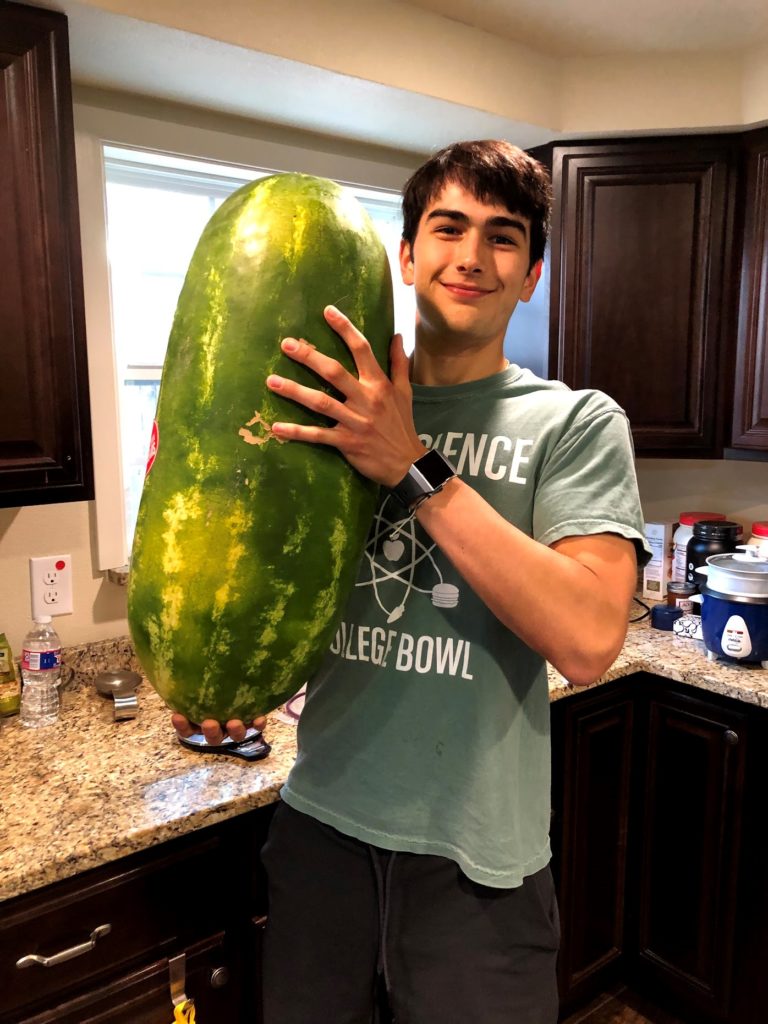 Jacob Webster-Jones | Linkedin
IFTSA VP of Digital and Social Media (2021-2022)
Jacob found his passion for food science while on an elementary school field trip to a R&D lab in San Antonio, Texas. Since then he has been interested in why food behaves the way it does and how it can be used to improve people's quality of life. He is currently pursuing his bachelor's degree in Food Science & Technology from Texas A&M University and is the current president of his school's food science club and IFTSA chapter. After he graduates, Jacob plans on going to work for a few years before returning to start a graduate degree, his ultimate goal is to work in research and development for a flavor company. On the off chance he has free time you can find him experimenting in the kitchen or enjoying the outdoors.
---
Elliot Dhuey | Linkedin
SMF Blog Manager (2020-2022)
Elliot graduated with his B.S. from the University of Wisconsin–Madison with a degree in Food Science and Technology. He then graduated with his M.S. in Food Science from The Ohio State University in a food packaging lab and he is currently pursuing a Ph.D. in Food Science. His research focuses on optimizing canned food packaging to ensure food security for future generations. During Elliot's free time he enjoys being a micro-hobbyist (enjoys activities that occupy his time for hours to weeks and then moves on to a completely new activity). He explores home fermentations of various products, trying the newest breakfast cereals, beer tasting, wine tasting, and discovering new restaurants. Lastly, his passion extends beyond food and the security of it, he enjoys conversations about justice and equity for everyone and how we can holistically remedy cycles of injustice and poverty.
---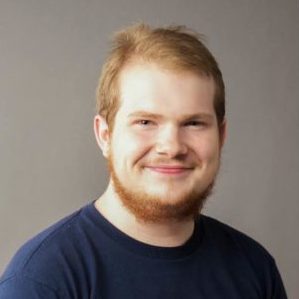 A.J. Taylor | Linkedin
Senior SMF Blog Writer
A.J. earned his degree in Biochemistry from Judson University and his Master's in Food Science and Human Nutrition from the University of Illinois at Urbana-Champaign.  His research then focused on Listeria monocytogenes, but has now transitioned into a Ph.D. program at UIUC in the hopes to discover more about the cocoa bean fermentation process using genomic, bioinformatic, and biochemical tools to define chocolate flavor from start to finish.  A.J. emphasizes on the importance of science communication and loves to discuss multiple topics in the Food Science realm.  A.J. is also an avid gamer from board games to video games, as well as a podcast-lover, if you have any recommendations, he is all ears!
---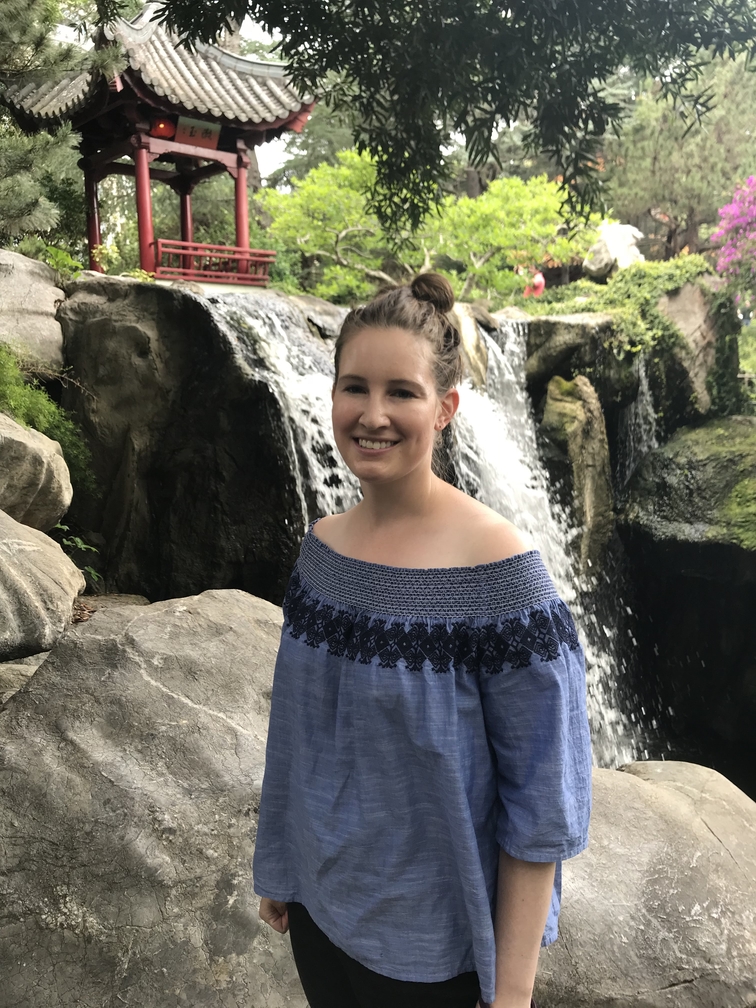 Abbey Thiel | Linkedin
Senior SMF Blog Writer
Abbey discovered that food science was a real major while attending University of Wisconsin-Madison, and quickly transferred into the department. After graduating with a B.S. in food science, she decided to stay in Madison to pursue her PhD. Her research explores the fat network found within ice cream, and yes, there's lots of ice cream parties! If not found sitting at a microscope for extended amounts of time, Abbey enjoys the great Midwestern sport of log rolling (Google it) and laughing really loud. She is also very busy passing on her passion for food science to her two-year-old niece, whose favorite color is bacon and has hopes of growing up to be soup.
---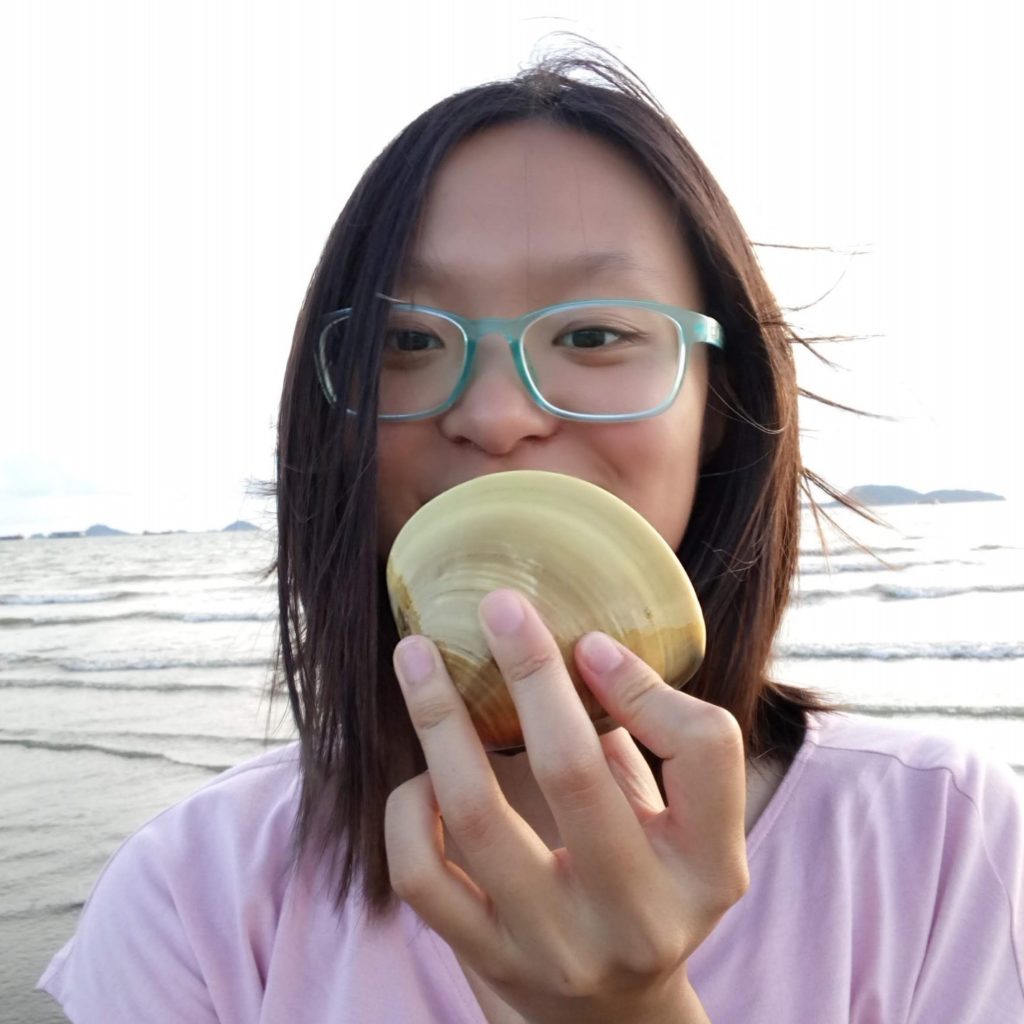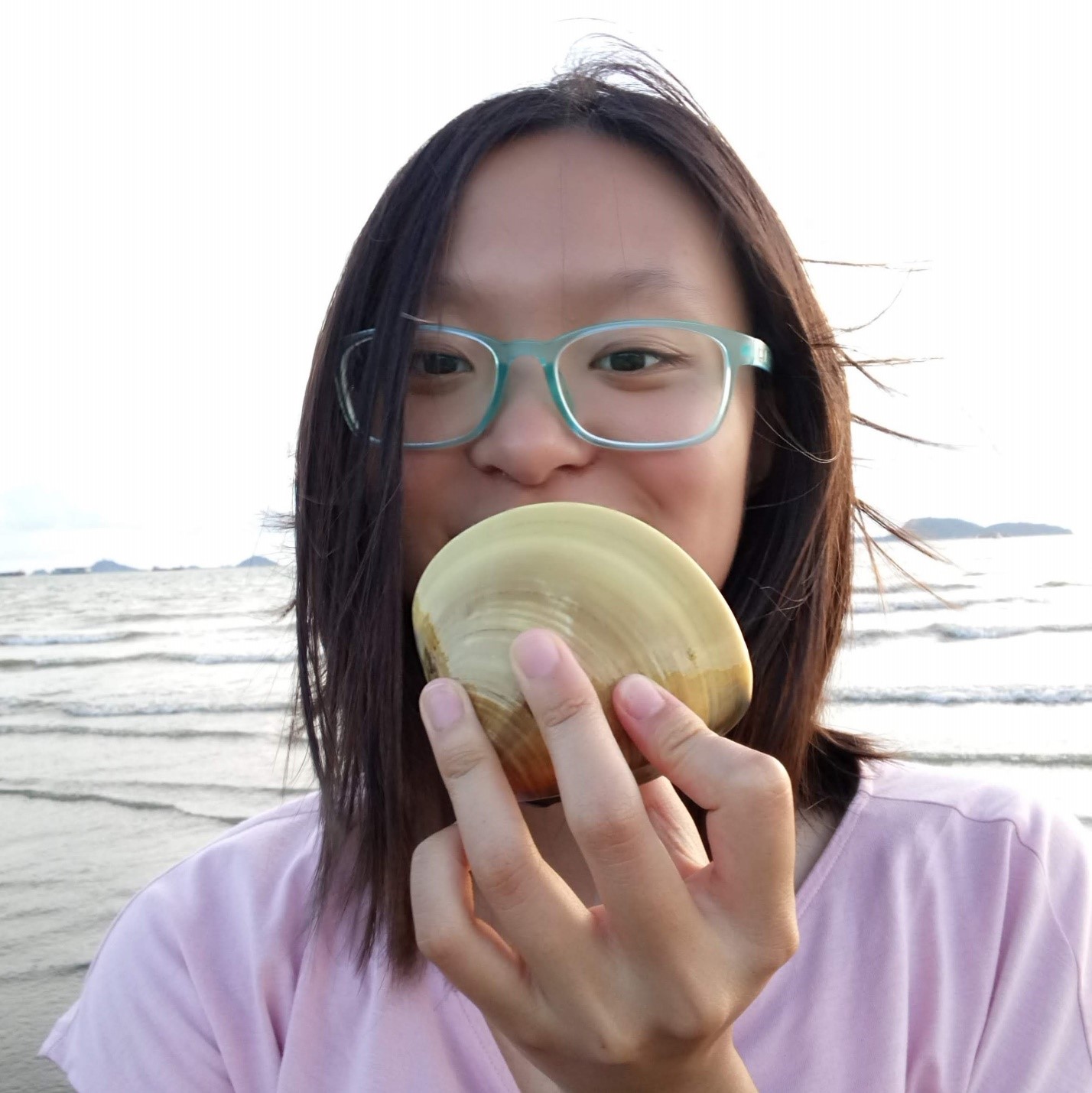 Ming Yin Kwong | Linkedin
SMF Blog Writer
Ming graduated with her B.S. in Chemistry at University of California, Davis. Internship opportunities with Mi Rancho and UC Davis Olive Center made her realized her passion for Food Science. She decided to stay at UC Davis for her Ph.D. in Food Science, with a research focus on tea chemistry. When she is not crushing tea leaves or developing HPLC methods in the laboratory, Ming enjoys working out to balance the extra calories that she consumes, traveling with friends and family, watching cooking shows, and playing video games.
---
Aishwarya Badiger | Linkedin
SMF Blog Writer
Originally from India, Aishwarya is now a PhD Candidate at The Ohio State University studying compounds generated in milk during storage and their sensory perception. The goal of her research is to improve existing shelf-life depicting techniques as an alternative to date labels known to promote food waste. She is passionate about building a sustainable food system and hopes to use her food science skills to continue this effort in the food industry after graduation. In her free time, she likes experimenting in the kitchen with new cuisines (if only someone else could clean), reading fiction, volunteering with food recovery, and occasionally painting.
---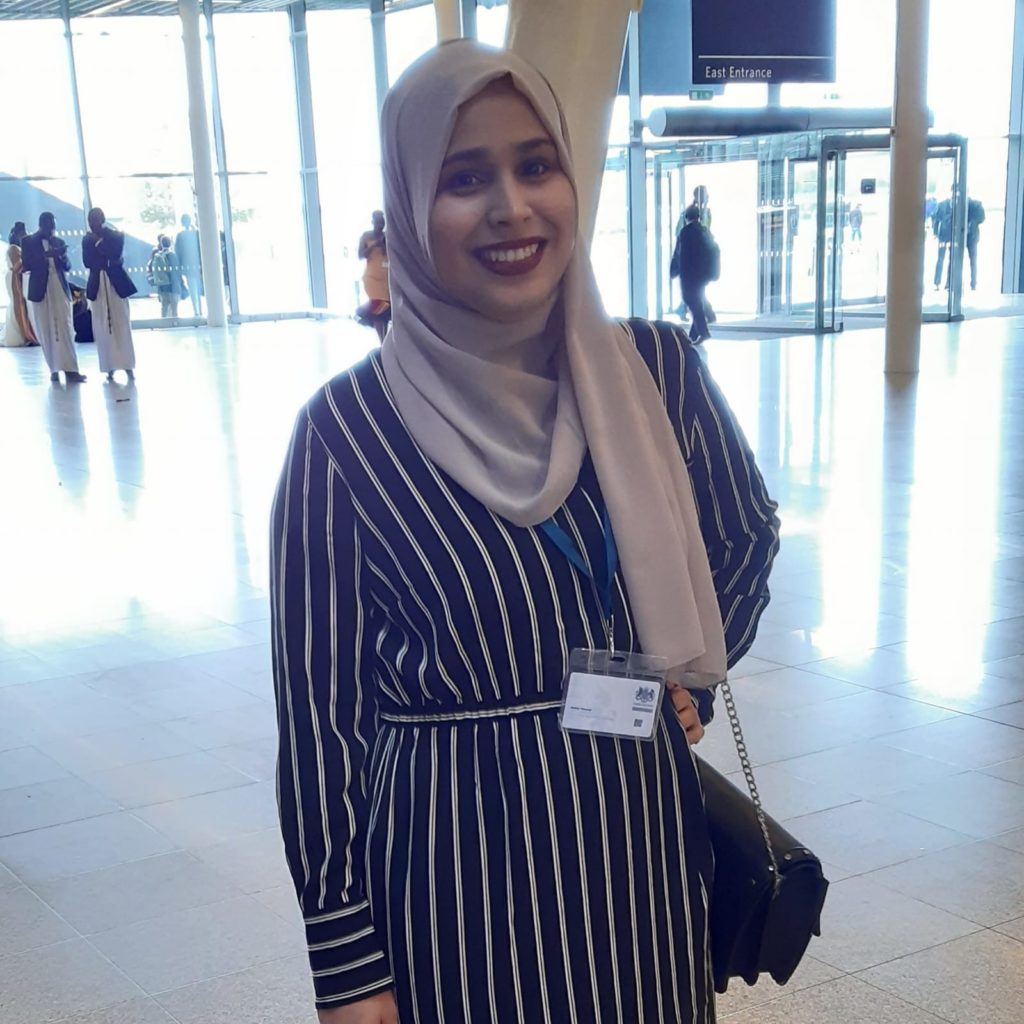 Hafida Mazoud| Linkedin
SMF Blog Writer
Hafida became interested in food safety and majored in Food Science after experiencing life-threatening food poisoning. She has a Master's degree in Food Safety and Quality Management as well as a Bachelor's degree in Food Technologies from the Faculty of Science and Technology in Morocco. She later moved to the United Kingdom, where she pursued a second Master's degree in Food Science and Innovation from Manchester Metropolitan University.
Hafida's research focuses on evaluating the influence of sensory attributes such as colour on consumers acceptance of various food products like herbal tea. Hafida is a native Tamazight speaker (North African indigenous language) who also speaks Arabic, English and French. She is eager to write about topics involving food innovation, security and sovereignty.
She is currently a food consultant at the Global Diversity Foundation, where she works with rural food entrepreneurs in the High Atlas region. She is co-founder of Triple E: Educate, Empower, Exchange, an initiative that promotes the right to access information by teaching young Moroccan students how to find and apply for scholarships.
In her spare time, she enjoys spending time with her nephews and niece, going on long walks, playing video games, and cooking while listening to music.
---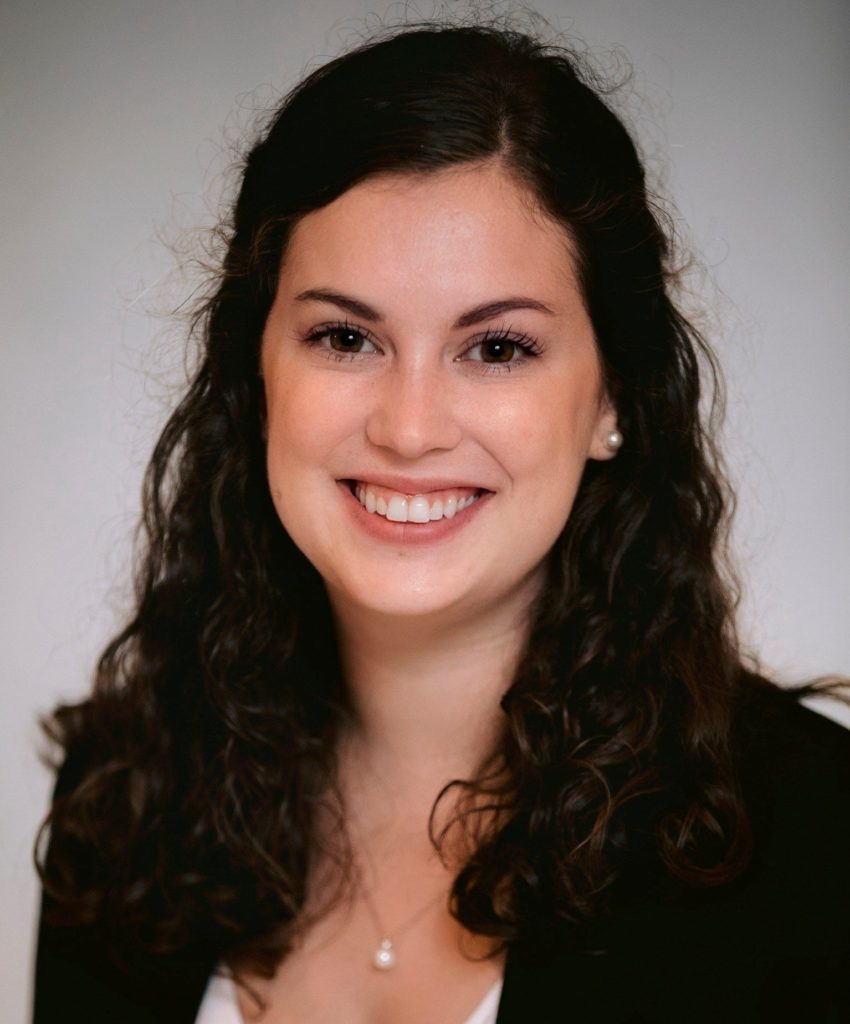 Allison Howell | Linkedin
SMF Blog Writer
Allison Howell is a PhD student in Food Science and Technology at The Ohio State University. She earned her Bachelor's degree in Microbiology and minors in Pharmaceutical Science and Health, Environment, Risk, and Science Communication also from The Ohio State University. Her research focuses on understanding how consumers make decisions about food safety, and how government and non-profit organizations can create policies for balancing risks across food safety, food security, and food waste. Allison loves to bake and is always researching and trying out new swaps to make recipes more allergy and dietary restriction-friendly
---
Cassandra Maya | Linkedin
SMF Blog Writer
Cassandra earned a B.S. in Food Science and Technology from Cal Poly Pomona and a M.S. in Nutritional Science from San Diego State University. As a ‪Marie Skłodowska-Curie PhD fellow at the University of Copenhagen, Cassandra researches the nutrition and acceptability of alternative proteins, but is especially a fan of edible insects. In the future, Cassandra hopes to teach and foster kittens.
---