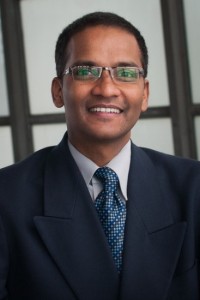 Name: Kathiravan Krishnamurthy
Job title: Assistant Professor
Company: Institute for Food Safety and Health (IFSH) & Department of Food Science and Nutrition, Illinois Institute of Technology, Chicago, IL, USA
IFT Divisions to which you belong: Nonthermal Processing, Education, Extension & Outreach, Food Chemistry, food Engineering, Food Microbiology, Food Packaging, Foodservice, International, Product Development, Quality Assurance
Read more about and join all 24 of IFT's Divisions here!
How did you go about finding your current job? I found my current job through my personal connection. I requested one of my friends forward my CV to the Director of Human Resources at IFSH. The following day, I got a response from the Human Resources Director. After successfully completing multiple interviews, I eventually got this position.
Multiple studies reveal that most people get their jobs through their personal/professional network. Therefore, students should utilize various opportunities available to expand their personal/professional network. Joining various IFT divisions and actively involving in them is an effective way to expand that network.
What does your schedule look like today?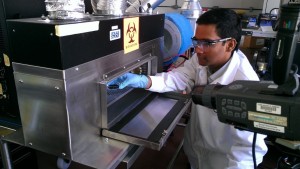 I taught two graduate level courses in the morning. Right now, I am working on writing project reports and grant proposals. In the late afternoon, I will be meeting with some of the graduate students. If time permits, I will also be repairing equipment which is not functioning properly. Once reaching home after work and relaxing a bit, I will do some volunteer work (for various professional organizations, journals etc.).
What is your "Dream Job"?
My dream job is to be a faculty member! I am very happy that I already have my dream job.I love teaching, interacting with students, and guiding them. In addition, I also conduct research on improving food safety. It is a truly fulfilling experience to solve the problems faced by the food industry.
If you could have a chat with any person in the world, who would you want to meet and what would you ask them?  
I would like to chat with His Holiness Romapada Swami (a monk, spiritual teacher and bhakti yoga practitioner). His Holiness is an epitome of wonderful qualities such as enthusiasm, dedication, determination, humility, and compassion. I would ask him how I can cultivate these qualities.
Why did you join an IFT Division?  
It is a very fulfilling experience to give back to the community by rendering some volunteer service. I also enjoy networking with the pioneers in the field. Furthermore, networking helps me in growing personally and professionally. I have a strong professional relationship with many of my colleagues at the IFT divisions. I can count on them as mentors, collaborators, friends and strong supporters during these years. IFT divisions provide significant number of volunteer opportunities for the students. I strongly encourage all student members to actively participate in division activities.
If you could give advice to yourself – 10 years ago – what advice would you give?
Identify all the available opportunities and take advantage of as many opportunities as possible.
When I was a student, I was not aware of many of the opportunities. Therefore, I did not utilize many of them. Student members have lot of unique opportunities to participate in various IFT activities. I strongly recommend that students explore various opportunities available within IFT and other organizations (local and/or national). Active participation in various activities will help you in expanding your network and enhancing your leadership skills.
Last but not least, what is your favorite food? Idly (fermented rice batter cooked in steam), sambar (a spicy lentil soup) and coconut chutney. This combination is a popular breakfast in southern India. They are very easily digestible, light, and nutritious (rich in carbohydrates, protein and dietary fiber).
Connect with Kathir on LinkedIn
or
Send him an email at Kathiravan.rps@gmail.com