Name: Peter M. Salmon CFS
Job title: Global Vice President, Consulting Solutions
Company: Covance Laboratories Inc.
IFT Division(s) to which you belong: Food Packaging; Food Chemistry; Food Laws & Regulations; International; Nutraceutical & Functional Foods; Nutrition; Product Development; Sensory & Consumer Sciences
How did you go about finding your current job? Actually, they found me.  In the summer of 2015 I was the President and CEO of International Food Network LLC and also a Director of National Food Labs LLC.  These were sister companies owned by Safe Foods International Holdings and we were approached by Covance Labs with an offer to join their Nutritional Chemistry & Food Safety group in Madison, WI.  The more I looked into it the more I liked it and in October we closed on the acquisition of Safe Foods by Covance and I became the Vice President of Consulting Solutions for the Food Solutions group within Covance, which is owned by Lab Corp.
What is your favorite perk and worst pitfall of your current job? My job is very diverse.  I manage a large team of food scientists, sensory scientists, engineers and research chefs, who work in four Technology Centers in four locations: California, New York, Florida and England.  I enjoy travel, fortunately, and with this job I do a lot of travel, staying in touch with our staff and clients.  I enjoy the people I work with and I have great clients.  I am continually amazed at the things our guys are able to do and I enjoy hearing about their projects and engaging with them as they brainstorm approaches to solving difficult problems.  The best part is hearing back from a satisfied client.
What is your "Dream Job"?  My current job is my "Dream Job" and I have been doing it for a long time.  I founded IFN back in 1987 and I was very fortunate to be able to create my own job, working for clients that I liked and on projects that I found interesting.  I was a sole shareholder in the firm and so I couldn't complain about my boss!  When it came time to sell IFN many people assumed I would retire and many still assume I am staying on because I have some kind of "earn-out" or "golden handcuffs" clause that prevents me from retiring.  But the reality is that I am still working because I love the job, there is still a lot that needs to be done and I feel that I am still able to contribute.  I travel domestically as well as internationally and I am constantly learning and meeting new people.  In many ways I feel that I am retired, in the sense that I do what I want to do every day.
What is a change you would like to see in your industry?  I have watched the food industry change enormously over the course of my career, and I think most of those changes have been very good, and I think the industry continues to change in the right direction.  From the very beginning of my career I have had a strong interest in foods that are health promoting, as well as foods that are natural.  Most of my career has been spent working in this area: naturally healthy foods that are convenient and that taste great.  Fortunately, consumer trends have been well aligned with my personal interests and so I have never had a shortage of work to do.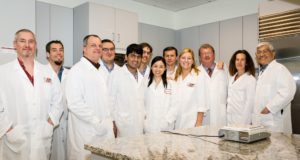 How did you make your first dollar?  I turned 16 in March and got my driver's license right away, and like most 16 years olds I liked nothing more than to drive around.  So when summer came I applied for a night job as a driver (delivery boy) for Chicken Delight, a franchise shop within walking distance of home.  During the day I worked a job for the local historical society, helping them move an endless collection of donated items out of an old building and across the street where I cataloged and stored them properly.  And at night I delivered chicken dinners.  To my dismay, my boss told me one day that he needed me more in the kitchen and so I found myself working the fryers instead of driving.  I took a personal interest in learning how to cook the "perfect" French Fry, keeping the oil clean and at the right temperature, cooking shrimp in one fryer and chicken in another, etc.  And the owner showered me with compliments (mostly on my French Fries) and so I developed a pride in my work as well as a life-long interest in food.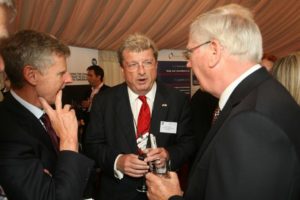 Why did you join an IFT Division?  The Divisions have given me an opportunity to network with colleagues who share a common interest.  For instance, I am not a packaging technologist, but I did take the time many years ago to become a Certified Packaging Professional and I have maintained that certification along with an active interest in packaging.  In recent years packaging has driven many innovations in convenience food products and so it is an important aspect of product development, but I don't feel enough food scientists take the time to understand packaging technology.  Belonging to the packaging division helps me develop friendships with packaging professionals and stay abreast of developments in the field.
Video: Become a Division Member!
What is the best career advice you have gotten?  Choose something that you enjoy doing and that you find interesting, and then work hard to learn how to do it well.
Last but not least, what is your favorite food?  I am a condiments guy.  I like mayonnaise, hot sauces, dips, salad dressings, etc.  My family kids me because I always fill the pantry and the fridge with all kinds of exotic sauces.
Connect with Peter on LinkedIn!
Send him an email at peter.salmon@covance.com