Who doesn't like colorful, tasty food? I do and I bet you do too! I would also venture to say that an attractive color is a major deciding factor for whether you choose one product instead of another on the supermarket shelves. Despite its appetizing look, colorful food is often made with synthetic dyes, some of which might lead to doubts about its safety1-3. However, while more studies are required to better understand this suspicion, you should not worry or stop eating delicious foods. With the increase of naturally derived ingredients on food labels, scientists have been searching for natural pigments that not only satisfy a "natural" label claim but may also help reduce food waste and make colorful food even healthier. Yes, we may be able to kill two birds with one stone!
Fortunately for the lovers of colorful food and thanks to the hard work of researchers, many natural sources (such as flowers, vegetables, and fruits) have been used to obtain natural colorful extracts. Compared to these expensive natural sources, a cheaper solution has gained more attention in recent years. Obtaining natural colorants from plant waste products is also possible. No, you are not misunderstanding. Imagine using waste as an intelligent, eco-friendly, and safe alternative for natural pigments. Amazing, right?
Almost 1.3 billion tons of food waste are produced per year. That's a lot of residue. 50% of this waste is from fruits, vegetables, and root crops; all of which are rich sources of different colorant compounds4. The largest fraction of this waste derives from the food industry, who could highly benefit from the reuse of their very own waste. This would limit excess money spent on waste treatment and disposal, by creating a rentable utility for this residues. The production of natural pigments from agro-waste appears to be a good solution for consumer health, business, and the environment.
Nature can provide all kinds of color. While carotenoids are responsible for the yellow and orange colors of carrots, oranges, and mangoes, chlorophyll is a pervasive green pigment present in plant leaves. Additionally, anthocyanins represent the largest group of water-soluble pigments in plants, who's color varies from red to purple, or blue depending on the pH level of the media. These compounds are commonly found in grape and wine industry by-products. All of these natural pigments have a huge potential as food colorants5,6.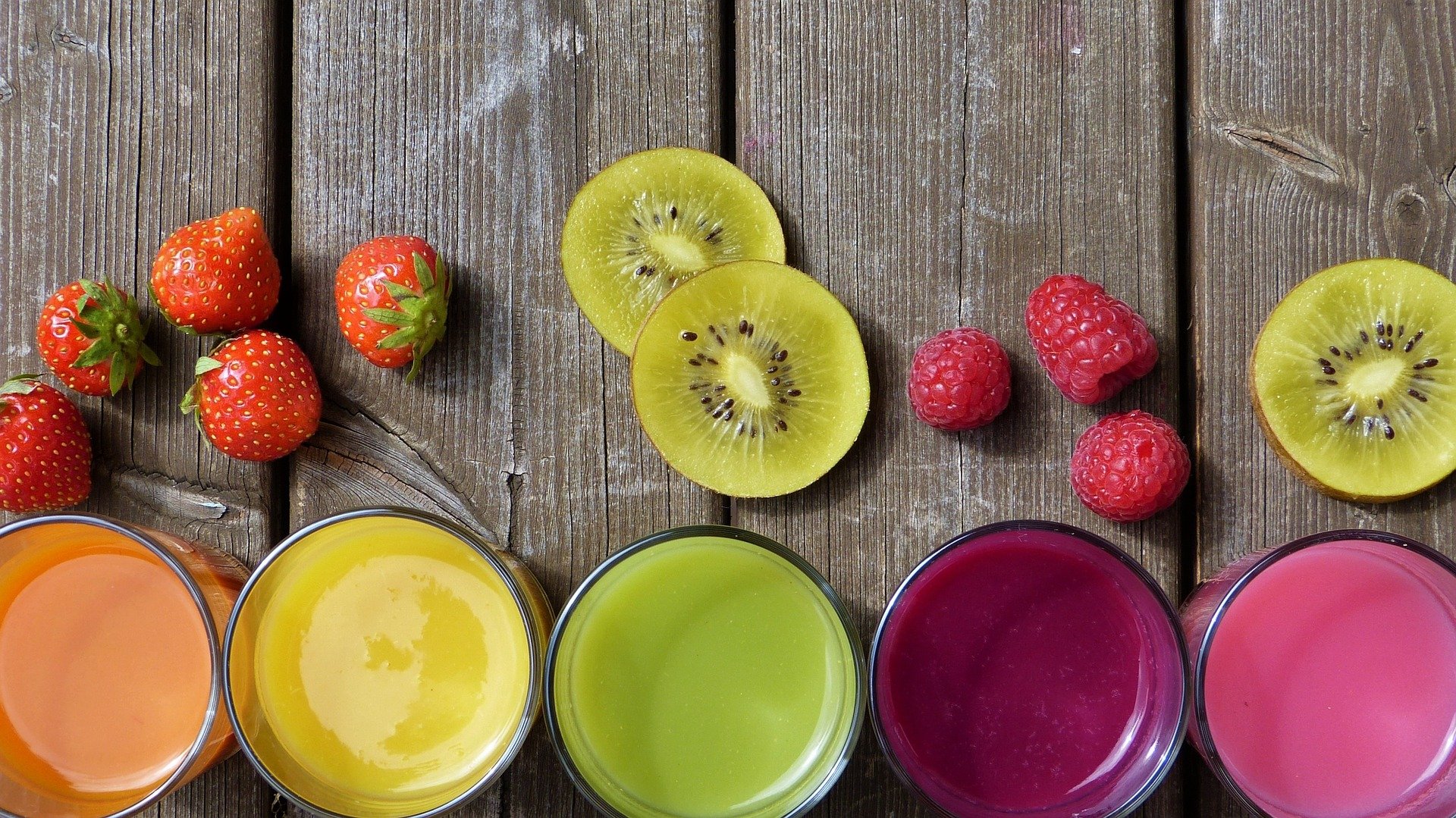 Photo by silviarita from Pixabay.
Besides the pigmentation capacity of natural colorants, these compounds are also attractive due to their bioactivity properties. Studies have found that regular intake of plant-based food with anthocyanins, have many health benefits such as protection against neurological diseases, control of decline in brain and cognitive functions related to age, and reduction of heart disease risk7.  In addition to these benefits, there is no restriction on how much of these compounds can be added to our food.
Wondering if some of these pigments are already being used?  Well, let me tell you about a few examples.
One study created a red ice-cream using carotenoids extracted from tomato peels8. When sensorially analyzed, the colorful ice-cream showed higher liking scores on almost all attributes tested (flavor, body, texture, and color) compared with the control (ice-cream formulation without the extract). This improvement held true even after 30 days of storage, which refers to the high stability of the carotenoids-rich extract. Besides, scientists found that the antioxidant activity of the product increased as the content of the carotenoid increased. This high antioxidant content benefits both the quality parameters of the product and consumer health. If this doesn't make you want to try this ice-cream, I don't know what would.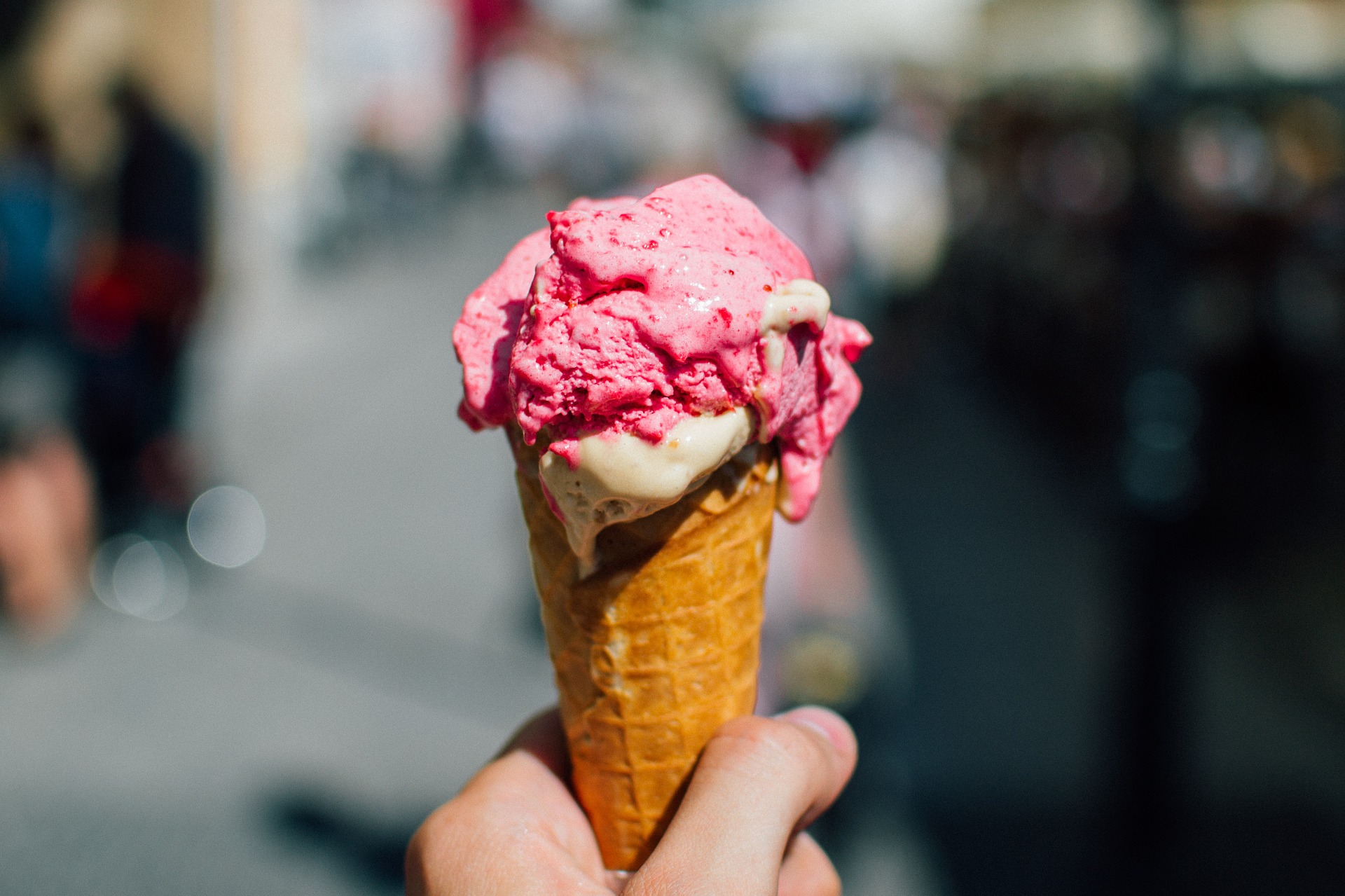 Photo by StockSnap from Pixabay.
Another natural pigment can be derived from the peel of two Brazilian fruits, jabuticaba and jamelão. This pigment has been used as a color (& flavor!) for yogurt. The black-colored peel of these fruits is rich in anthocyanins, making them an ideal potential source of pigments for use as a natural colorant in food matrices3.
Zest of lemon peel has already been tested as a yellow natural food colorant. According to the Scientist that conducted the research, the use of lemon peels for pigment extraction is possible even after collecting its juice and essential oils. This example emphasizes the economic and ecological benefits of this approach. This yellow colorant also showed high light stability and water-soluble properties, which is critical for its use in food matrices2.
Blackthorn, a spontaneous wild shrub found in several European countries, also contains high levels of anthocyanin compounds, responsible for their typical coloration.  Scientists found bioactives in its epicarp extract, exhibiting antioxidant and antimicrobial properties. This helps increase its commercial value for developing an anthocyanin-based coloring extract. To confirm its use, the epicarp extract was applied as a natural purple dye, by coloring two different food products: doughnuts (icing) and a typical Brazilian pastry called "beijinho" 9,10.
Photo by Sharon McCutcheon from Pexels.
It is clear that the possibilities of natural pigments obtained from agro-waste are huge! However, these products are rare to find in the supermarket. This is because a majority of these products are still being tested and being produced on a small scale. Natural pigments still need more studies, since they do not have the same operational properties (i.e. stability) as the synthetic ones. In high temperatures or extreme acidity, natural pigments might degrade, losing color intensity. Luckily, scientists are working to better understand, and control these natural properties of fruit derived pigments. I am optimistic about the future and I bet soon we are going to see many more products with colorants derived from food waste.
What about you? Have you ever seen some food with any kind of natural pigments in it? Maybe you should give it a try! They are ecofriendly alternative sources of food dyes and have lots of bioactive compounds that are very good for your health.
References
[1] Al-Shabib, N. A., Khan, J. M., Khan, M. S., Ali, M. S., Al-Senaidy, A. M., Alsenaidy, M. A., … Al-Lohedan, H. A. (2017). Synthetic food additive dye "Tartrazine" triggers amorphous aggregation in cationic myoglobin. International Journal of Biological Macromolecules.
[2] Chen, X., Ding, Y., Forrest, B., Oh, J., Boussert, S. M., & Hamann, M. T. (2019). Lemon yellow #15 a new highly stable, water soluble food colorant from the peel of Citrus limon. Food Chemistry.
[3] Freitas-Sá, D. D. G. C., de Souza, R. C., de Araujo, M. C. P., Borguini, R. G., de Mattos, L. da S., Pacheco, S., & Godoy, R. L. de O. (2018). Effect of jabuticaba (Myrciaria jaboticaba (Vell) O. Berg) and jamelão (Syzygium cumini (L.) Skeels) peel powders as colorants on color-flavor congruence and acceptability of yogurts. LWT.
[4] Gupta, N., Poddar, K., Sarkar, D., Kumari, N., Padhan, B., & Sarkar, A. (2019). Fruit waste management by pigment production and utilization of residual as bioadsorbent. Journal of Environmental Management.
[5] Różyło, R. (2020). Recent trends in methods used to obtain natural food colorants by freeze-drying. Trends in Food Science and Technology.
[6] Swer, T. L., Chauhan, K., Mukhim, C., Bashir, K., & Kumar, A. (2019). Application of anthocyanins extracted from Sohiong (Prunus nepalensis L.) in food processing. LWT.
[7] Tarone, A. G., Cazarin, C. B. B., & Marostica Junior, M. R. (2020). Anthocyanins: New techniques and challenges in microencapsulation. Food Research International.
[8] Rizk, E. M., El-Kady, A. T., & El-Bialy, A. R. (2014). Charactrization of carotenoids (lyco-red) extracted from tomato peels and its uses as natural colorants and antioxidants of ice cream. Annals of Agricultural Sciences.
[9] Leichtweis, M.G., Pereira, C., Prieto, M.A., Barreiro, M.F., Baraldi, I.J., Barros, L., Ferreira, I.C.F.R. (2019). Ultrasound as a Rapid and Low-Cost Extraction Procedure to Obtain Anthocyanin-Based Colorants from Prunus spinosa L. Fruit Epicarp: Comparative Study with Conventional Heat-Based Extraction. Molecules.
[10] Backes, E. Leichtweis, M.G., Pereira, C., Carocho, M., Barreira, J.C.M., Genena, A.K., Baraldi, I.J., Barreiro, M.F., Barros, L., Ferreira, I.C.F.R. (2020). Ficus carica L. and Prunus spinosa L. extracts as new anthocyanin-based food colorants: A thorough study in confectionery products. Food Chemistry.
---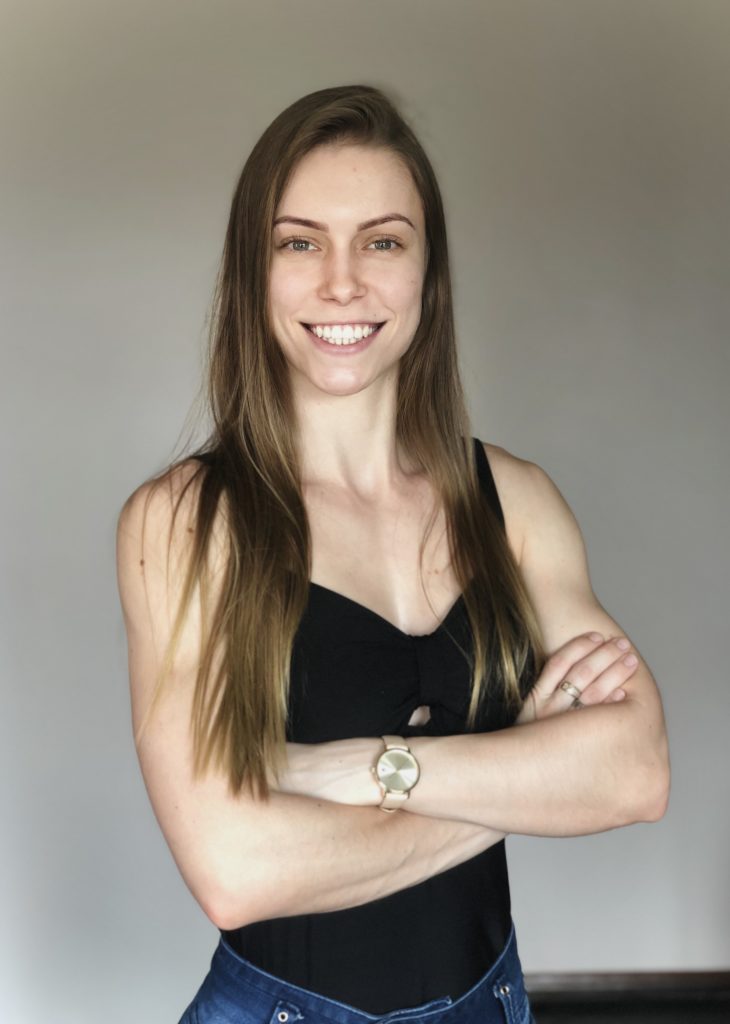 Emanueli Backes | Linkedin
Guest SMF Blog Writer
Emanueli is a Brazilian enthusiastic for food science and technologies. Graduated with a degree in Food Engineering and Masters in Quality and Food Safety, she is now a Food Science PhD student. Backes research focus is on organic synthesis of new antioxidant compounds through enzymatic reactions.  
In love with education and science popularization, she believes everything can be demystified, uncomplicated, and taught.