Even though cannabis cultivation, sale, and recreational use are prohibited or restricted by most countries, it seems like it is everywhere (and that is because it is). In the current century, the legalized medicinal and recreational use of 'marijuana' has increased significantly worldwide [1]. Thus, despite many legal aspects that involve the production and commercialization of cannabis-based products, its popularity led to an explosion of possibilities, from cosmetics and pharmaceuticals to food. More recently, in the food innovation field, cannabis constituents that are related to health promotion increase the interest and consequently the range of edible products that use it as an ingredient.
Cannabis constituents related to health promotion
Currently, it is estimated that over 170 million people worldwide consume cannabis daily for several purposes [2]. Therapeutic and medicinal uses of this plant, however, have been commonly applied in traditional Chinese medicine for centuries [1].
The main appeal in using cannabis as a food ingredient is due to the variety of health-promoting effects to which its constituents are related. Among cannabis constituents, cannabinoids, terpenoids, and flavonoids are reported as the most interesting ones, mainly due to their biological activities [1]. Some of their properties involve antioxidant and anti-inflammatory properties and immunomodulatory effects [1].
A recent report from the National Academies of Sciences, Engineering, and Medicine [3] rigorously reviewed scientific research published about the health impacts of cannabis and cannabis-derived products, in order to determine its proven effects on health. In the report, cannabis was conclusively evidenced as effective in the treatment of chronic pain in adults, chemotherapy-induced nausea and vomiting, and in improving patient-reported multiple sclerosis spasticity symptoms, while showing moderated evidence in improving short-term sleep outcomes in individuals with sleep disturbance, and in fibromyalgia, chronic pain, and multiple sclerosis [1].
Thus, several cannabis-based food products have been developed, seeking to reconcile food with health promotion.
Innovative food and beverages applications of cannabis
Driven by  consumers' demand, the food industry has addressed current market trends by providing new cannabis-based food products. So far, cannabidiol (CBD) and tetrahydrocannabinol (THC) are the main cannabis active compounds used for food incorporation [2]. The process of adding these compounds in the food, however, is complex and requires meticulous study of the raw material and safety and quality parameters of the final product. Steps of extraction, isolation, and purification of CBD and THC are required for their further incorporation into the food matrix.
Currently, there is an enormous variety of food products with 'marijuana' as an ingredient. The examples comprise goodies such as pizza, lollypops, chocolates, breakfast cereals, gummy consistent products, chocolate cookies/brownies, and beef jerky. Additionally, beverages such as coffee, and tea, and, more recently, beer, wine, hemp-infused kinds of milk, and barley-based sodas have also been produced and commercialized [1]. Interestingly, the incorporation of cannabis compounds into food products is done through its edible oil, which is extracted from cannabis and carries its health-promoting substances.
Important remarks
Edible cannabis-based food products have become very popular in several countries that have legalized recreational cannabis [4]. In fact, the proven health benefits of some of the cannabis-derived compounds boosted the demand for these products, creating a trend in the current food market. Nevertheless, caution is required.
Even though it is in a food form, the main use for these products is still therapeutic. In this sense, special attention must be displayed in order to avoid accidental or harmful over-consumption [4]. This 'food feature' also raises public concerns due to the risk of consumption by children, which is not indicated [2].
As with every food product, meticulous quality and safety assessment are required for them, based on regulation and studies of recommended dose ingestion. Every care must be taken to ensure that these products are consumed for their intended purposes. Finally, consumers must also be educated in order to make safe and proper use of these products.
References
[1] Rasera, G.B., Ohara, A., de Castro, R.J.S. (2021). Innovative and emerging applications of cannabis in food and beverage products: From an illicit drug to a potential ingredient for health promotion. Trends in Food Science & Technology.
[2] Charleboisa S., Somogyib, S., Sterling, B. (2018). Cannabis-infused food and Canadian consumers' willingness to consider "recreational" cannabis as a food ingredient. Trends in Food Science & Technology.
[3] National Academies of Sciences, Engineering, and Medicine. (2017). The Health Effects of Cannabis and Cannabinoids: The Current State of Evidence and Recommendations for Research. Washington, DC: The National Academies Press.
[4] Gourdet, C. Cannabis is everywhere. New Food Magazine. Available at:  <https://www.newfoodmagazine.com/article/108728/cannabis-edibles/>.
---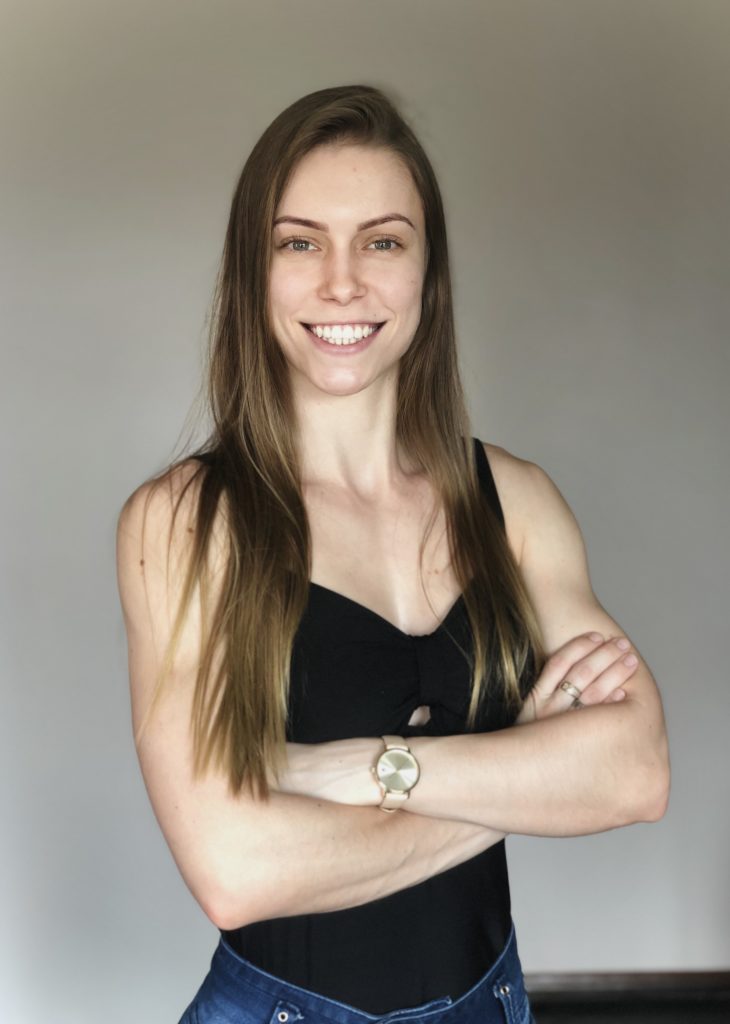 Emanueli Backes | Linkedin
SMF Blog Writer
Emanueli is a Brazilian enthusiastic for food science and technologies.  Backes graduated with a degree in Food Engineering and Masters in Quality and Food Safety. She is now pursuing her PhD in Food Science. Backes research focus is on organic synthesis of new antioxidant compounds through enzymatic reactions.
Emanueli loves education and science popularization; she believes everything can be demystified, uncomplicated, and taught.