In recent years, it seems the stars have aligned for food bars. And when I say bars I am not referring to bars people frequent to imbibe adult beverages. I am talking about the compressed, (usually) grain-based, bars that are easy to grab and eat on the go, and of which you may pick from every flavor and functionality under the sun these days (see the feature photo above for clarification)…
The invention of the first ever granola bar is a surprisingly contentious issue. Two different people claim to have invented the first bar, (1) Herrick Kimble and (2) Stanley Mason (1921-2006)1. Stanley Mason was credited with this invention during his life. However, Kimble refuted this claim on his blog2 with a photo of a dated letter he wrote to "The Idea Marketplace," in 1975 and claims to this day he was the inventor. At any rate, a classic granola bar was defined by its ingredients and shape, stating "Granola bars consist of granola mixed with honey or other sweetened syrup, pressed and baked into a bar shape.3
Similar to the case of the snack cracker trend4, the demand for bars by consumers have elicited the creation of endless snack bar options to burst onto the scene in the last couple of years. In fact, the spectrum of choices for food bars is so varied and vast, that the bars of today likely only have one major thing in common: they are shaped like rectangles in some way or another (and even that's not always a given!)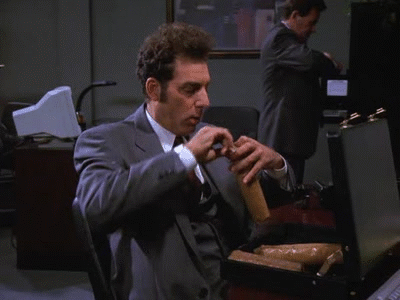 However, the snack bar trend was not always as popular in the food industry as it is today. As a child, I remember there being granola bars you could eat as a quick snack and that was pretty much it. Now we have bars for all occasions. Work out? Have a protein bar to promote recovery! Want fruit that won't bruise or go bad? Have a fruit bar! Want a sweeter side to your lunch? Have an indulgent chocolate, fruit and nut bar! Do you want soft texture? Chewy texture? Or crunchy texture? Well, there's a bar for you! The list goes on and on…
The most recent trend in food bars is to follow other food trends that are hot in the food industry right now. Now it seems every bar we see on the market is for health and nutrition, with the ever-so-popular 'clean label' and 'natural' branding that so many companies are currently employing.
After you are done reading this blog post, it is my hope that not only will you want to go out and buy your favorite snack bar, but also be able to speak on (a) the outstanding growth of food bars (b) why the trend is working and (c) how this kind of boom happens to a seemingly basic snack staple.
(a)The growth – the facts
Over half of the population purchases some form of food bars. Twenty-six percent of growth in food bar sales took place between 2010 and 2015. This growth is most likely due to companies incorporating health claims and convenience—recent popular categories for grocery products.7 However, competition from other categories challenges stronger growth.  Bars may be taking a backseat as snack options abound, along with food/drinks claiming functional benefits. For example, potato chips have began to utilize new ingredients, reinventing what consumers view as snack chips—we now have beet chips, apple chips, hummus puffs…etc.  However, a slower but still steady growth is predicted to continue for snack bars through 2020.8

(b.) Why it's working
There are many possible reasons why a particular product category can grow quickly. One of these reasons is because once an idea for a food product becomes successful, there's a whole range of product variations that can be done to modify a food product with little change in the production processes. Food bars almost perfectly fits this model. That is, it's much easier for companies to manipulate already established food production lines, such as basic grain based bar, than it is to develop a completely new product from the ground up. It's a smaller investment for the company that offers a likely reward, which results in more rapid category growth than other products. Imagine, as a company, you already have a successful bar formula. Now you can take that formula and add some buzz ingredients, perhaps a food claim or two, and you've practically reinvented yourself and introduced yourself to radically new markets. This concept also makes it easier to add ingredients people are interested in right now that make your product stand out compared to an older version. This is why you see new classic granola bar brands constantly changing themselves, because these trends sell. We see this type of 'growth' more and more these days coming from food companies for the reasons stated above. Even now, we see how every food company is bringing out their version of the current pumpkin spice trend.
While I have painted a picture that food bar product development seems easy, and companies that sell these bars can do no wrong in launching new products, this isn't to say that bar companies never faced challenges. Their struggle was especially evident in 2014 when companies scrambled to find their place during the time America was switching over to healthier snack options:
"The market is driven by demand for healthy foods, which likely hurts sales of many cereal and snack bar brands, as many contain high levels of sugar, but spurs sales of nutritional bars, which are perceived as healthier than snack and cereal bars.5". Before companies became aware of the growing demand for healthy snacks there was "lackluster" innovation which made this food category struggle.6. As soon as the bar industry got on board with both convenience and health, the forecast for growth became positive, and was suggested to grow 4% by 2017.6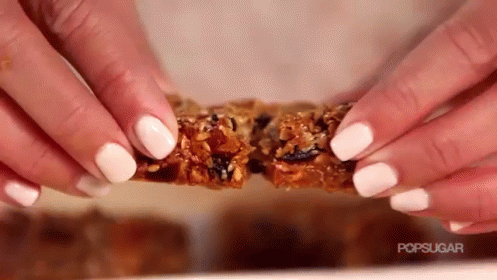 (c.) How this happens to a simple snack staple
The answer to this question is it's all about timing. At the rise of the busy consumer that wants to eat on the go, but also doesn't want to sacrifice health, food bar products were already known to be exceptionally convenient. Now they just needed to introduce bars that appealed to more than just the convenience trend. By marketing convenience, health and functional benefits, bars have hit the trifecta of what American consumers say they want! Some bar companies have also attempted to capitalize on niche groups.  An example would be endurance athlete consumers who not only want easy to digest fuel for workouts, but also "organic" and/or transparent labeling. Another way companies tap into smaller markets is by marketing specific bars with particular ingredients/health benefits aimed at a targeted gender. It feels personal to the consumer and fulfilling by consuming something with benefits specifically created for their needs rather than basic satiety.
We see smaller target markets a lot now, and this food category capitalizes on it well. Additionally it makes it easier for a company to make a product that instead of ticking 12 nutritional claim boxes, it focuses on a couple, or even just one. Mintel (2014) reported "consumers know what they want and that they might be skeptical if brands try to be too many things to too many people."
When we look at the top trends of 2016, it's clear why food bar companies found simple ways to quickly grow their market, considering how dietary trends had a major influence on the snack bar category.9
Fruit and Veg (e.g. bars made from only fruits and vegetables)
Hybrid snacks (e.g. energy bars that are also organic)
What's old is new (e.g. peanut butter and jelly flavored bars)
Simple & real (e.g. ingredient lists are now more transparent)
Conclusion
This leaves us with few questions to consider. What food category will be next to experience a boom? How will food companies capitalize on this? Will the current trends choose the food category or will the food category adopt the trends? The ever changing grocery landscape is never a dull story, and I look forward to writing all about it in years to come!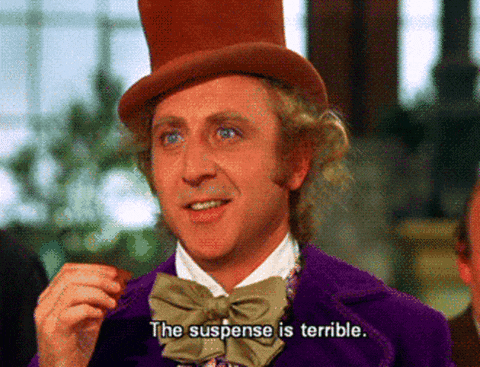 References
1http://www.nysun.com/obituaries/stanley-mason-84-prolific-inventor/26170/
2http://thedeliberateagrarian.blogspot.com/2007/07/i-invented-granola-bars.html
3https://en.wikipedia.org/wiki/Granola#Granola_bar
4http://academic.mintel.com/display/747669/#
5 http://store.mintel.com/snack-and-nutrition-bars-us-march-2014)
6http://store.mintel.com/cereal-bars-and-snack-bars-us-march-2013
7http://store.mintel.com/cereal-energy-and-snack-bars-market-global-review-2016
8http://store.mintel.com/us-snack-nutrition-and-performance-bars-market-report)
9(http://www.mintel.com/blog/food-market-news/a-balancing-act-six-trends-in-snacking-for-2016)
feature photo source: https://en.wikipedia.org/wiki/Granola#/media/File:Granola_bar.jpg