By Liz Sharpe and Tori Sbrogna
The UMass Food Science Club has been busy fundraising! We recently bottled 25 gallons of pure Massachusetts maple syrup in 8 ounce containers with our own customized UMass label. The bottles were sterilized in boiling water, and the syrup was heated to ensure a seal at the cap of the bottle. Ten current club members and one alumni member assisted in bottling approximately 400 bottles of syrup. The bottling process took approximately two hours from start to finish. The bottles are sold to UMass alumni, friends of the department, and the family and friends of current Food Science Club members for $10 each. This fundraiser is used to fund club events, including the annual trip to the North Atlantic Area Meeting.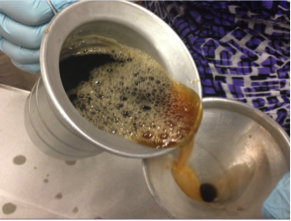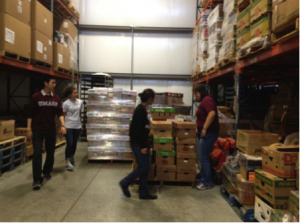 The UMass Food Science Club also had fun participating in IFTSA's Day of Service! We volunteered at the Western Massachusetts Food Bank sorting food! We had a great time, and it was a great opportunity to get to know each other! We are looking forward to continuing to give back by volunteering at a local soup kitchen this semester.
Photo Credit: UMass Food Science Club