"As it is, even the rich never drink it in an unsophisticated state; the morals of the age being such, that it is the name, only of a vintage that is sold, the wines being adulterated the very moment they enter the vat." [1]

Pliny the Elder (23–79 AD)
As timeless as the proverb, wine fraud is, by most accounts, a complicated problem. It transcends deception that food law enforcement can overcome with clear cut methods, stemming from the complexity of the supply chain which allows fraud to occur at multiple stages from vine to glass and the nature of wine as a luxury good. Considering its sophisticated characteristics associated with the middle-upper class, social and cultural roles from family to community, the diverse functionality of wine beyond a mere 'beverage' is indisputable [2]. Unfortunately, this also creates numerous opportunities for adulteration by taking advantage of human fallibility and ego, rather subtle issues that are often overshadowed, perhaps rightly so, by research in fraud detection under the area of the biochemical sciences. 
Focusing on fraud directly aimed at the consumer (people who buy wine in order to drink rather than collect it), this piece hopes to shed light on (i) common forms of adulteration throughout history.  The sequel to this post, Part III then delves into (ii) progress that analytical science has made in fraud detection and prevention through nuclear magnetic resonance (NMR) and finally, (iii) how the human ego and hubris creates a paradox that questions the extent to which fighting consumption fraud is worthwhile.
Common forms of wine fraud in the past
From a consumer perspective, 'adulteration' intends to mislead the wine drinker into believing that they are getting what they have paid for, or more. Direct adulteration of wine is typically committed by dilution, addition of, or substitution to varying extents with other substances, alcohols, or wines of a lesser quality. Deliberate misinformation about the wine by means of mislabelling also constitutes wine fraud.
Problems with consumption fraud go way, way back. Eisinger (1982) shows that the practice of correcting wine with grape juice concentrate, reduced to around one-third of its original volume through boiling in a lead vessel, was popular among winemakers in the Roman Empire [3]. This lead-containing syrup sweetened the wine and served as a preservative. Lead addition was widespread well into the 17th century, causing severe heavy metal poisoning among wine drinkers all over Europe, notably in France and England.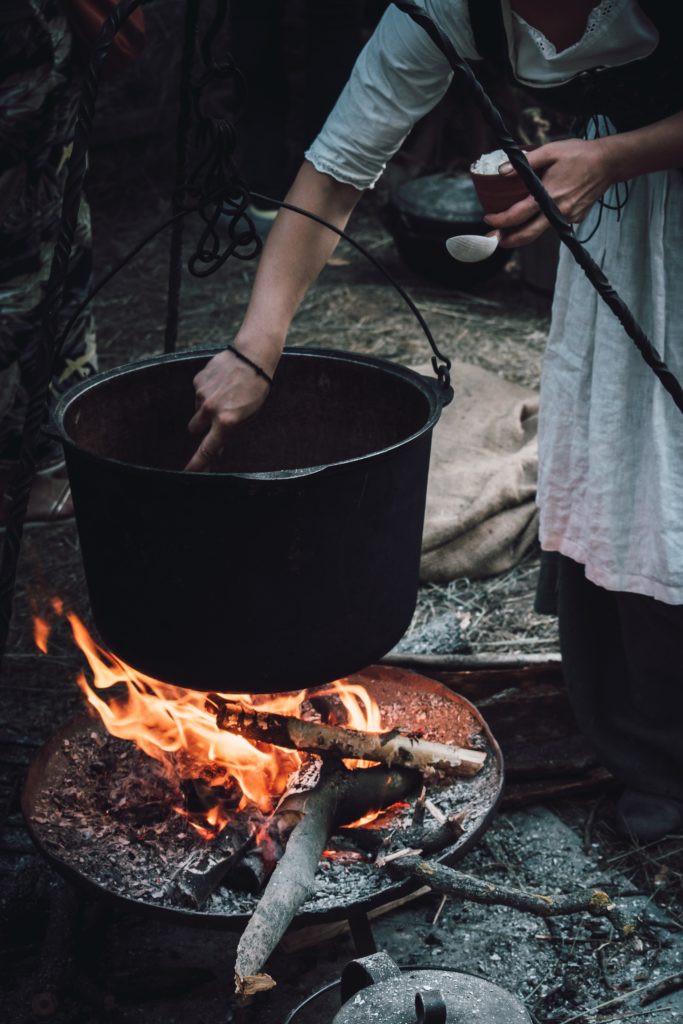 Photo by Artem Maltsev on Unsplash
Wright (1795), in an extensive essay on port wine and the art of detecting adulteration in wine, recounts how in the autumn of 1794, port wine imported into London was sold locally for a fraction of its purchase price in Portugal, at a loss after accounting for freight, insurance, and customs duty [4]. It was clear that the end consumers were not getting pure port wine. Retailers would also add brandy to the wine, reducing oxygenation and thus prolonging its life. Other possible adulteration methods at the time included the addition of white wine and/or sugar, and storing them in cellars with a higher temperature to start a bottle fermentation that would increase the alcohol content in the wine.
Arguably, one of the more well-known cases is the 1985 Austrian 'glycol-scandal'. It was revealed that about 70 wine producers had added diethylene-glycol (DEG) to late-harvested, sweet wines. While this string of events is often referred to as the 'antifreeze scandal', Fielden (1989) points out two common misconceptions. 
First, ethylene glycol is more commonly used as an antifreeze, not DEG. Secondly, DEG is colourless, non-odoriferous, and sweet-tasting but not a sweetener per se; rather, it is used to mask the addition of sugar to the wine, thus enabling wine samples to evade analysis [5]. To this day, the long-term toxic effects of this adulteration on health remain rather unclear, but the scandal had grave consequences for the Austrian wine industry. While consumers were the immediate victims of the fraud, the implications trickled down and implicitly affected legitimate producers. In the aftermath, the Austrian wine reputation suffered just as much as its export industry did.
Wolfgang Friedrich Nauth (1977), a German scholar, in his thesis on wine crime, concludes that:
"All wine crime is organized, that is, it is committed by several perpetrators acting in knowing and will[ing] collaboration. This does not imply that any detailed plan of action exists. A quiet agreement is usually enough." [6]
Shedding some light on the logistics of fraud beyond direct adulteration of the product, Nauth highlights how wine fraud amounts to organised crime.
Photo by Martin Lopez from Pexels
The "chain of bills": A shipment of cheap wine is purchased with cash locally or from a neighbouring country, without leaving a paper trail. The wine is then resold to a second party who is aware of the wine's actual quality, mislabelled as wine of a higher value. This middleman alters the classification again before selling it to another food business operator who is part of the fraud chain too, for retail purposes. In other words, traceability is rendered irrelevant because the manipulation at multiple points in the supply chain allows each vendor to claim innocence to fraud charges, complicating investigations.  
What makes things worse is that, according to German law, it is illegal to use foreign grape 'must' (juice from crushed grapes eventually fermented to make wine) to produce wine on German soil. There have been cases where importers further treat the wine to make it resemble German wine organoleptically by artificial methods and sell as such, boasting "the fine, ripe acidity that is one of the most distinctive features of German wine" (author's translation). Regardless, there is dirt on the hands of both the buyer and seller.
Just this past February, the Europol (European Union Agency for Law Enforcement Cooperation) in collaboration with the Italian NAS Carabinieri (Food Law Enforcement Department), busted a criminal network responsible for counterfeiting around 11,000 bottles of low-quality red wine, supposedly belonging to a group of government-protected product. These had already been sold to local Italian and international markets. 
The first lead of the case was in 2017 – an order placed at a print shop in Pistoia to print 4,500 wine labels for a company, that later turned out to be non-existent. Investigation findings included "at least 3,000 corks and around 10,000 laminate caps", [7] alongside bottling and capping equipment. Just like the pattern Nauth described, there was more than one party involved to confound traceability. The wine boxes were printed in Italy while the labels were printed in China.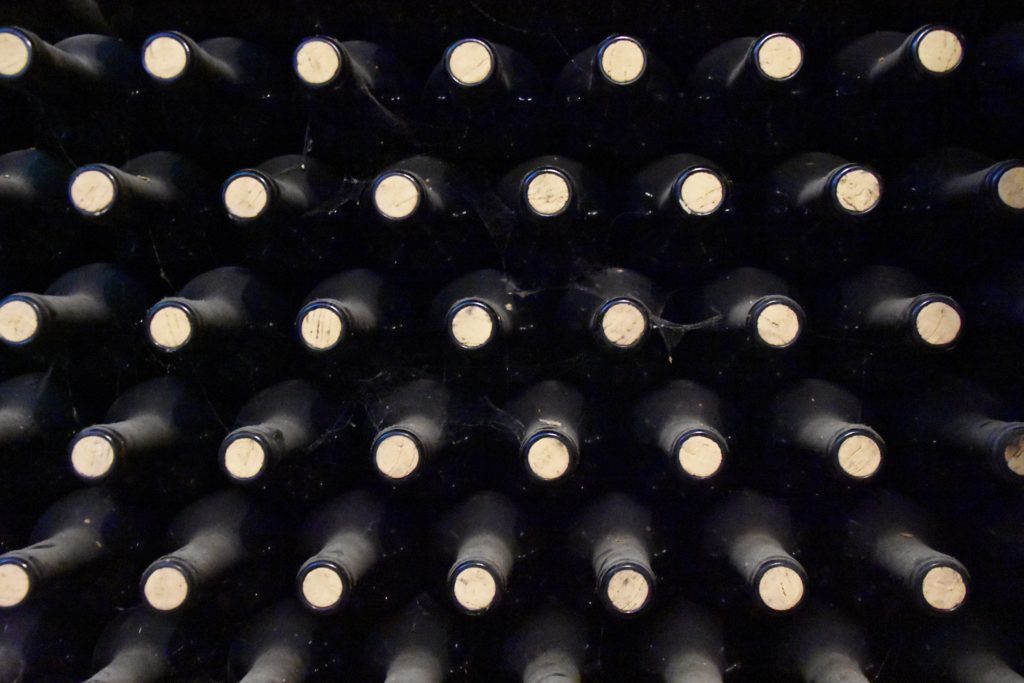 Photo by Yoko Correia Nishimiya on Unsplash
Amidst all of this, analytical science has shown much promise in fraud detection. One of the most robust methods is Nuclear Magnetic Resonance (NMR) Spectroscopy and harnessing the power of databases to verify the authenticity of wine samples based on their established profile maps, explored in Part III.
References
[1] Pliny the Elder. Naturalis Historia. London: Bostock and Riley; 1855.
[2] Holmberg, L., (2010). Wine fraud. International Journal of Wine Research, 2010(2), 105-13.
[3] Eisinger, J., (1982) Lead and wine. Eberhard Gockel and the colica Pictonum. Medical History. 1982(26), 279–302.
[4] Wright, J., (1795) An essay on wines, especially on port wine; intended to instruct every person to distinguish that which is pure, and to guard against the frauds of adulteration. London.
[5] Fielden, C., (1989) Is This the Wine You Ordered, Sir? London: Christopher Helm.
[6] Nauth, W.F., (1977). Die Organisierte Weinkriminalität [The Organised Wine Crime]. Stencilled dissertation. Mainz: Johannes Gutenberg-Universität.
[7] Europol Press, (2019). Fraud by the glass: criminal network responsible for fake wine disrupted on valentine's day. Available at: https://www.europol.europa.eu/newsroom/news/fraud-glass-criminal-network-responsible-for-fake-wine-disrupted-valentine%E2%80%99s-day [online]. Accessed 4 October, 2019.
Featured Image: Photo by Chitokan from Pexels
---
Jo-Ezer Lau
Jo is currently pursuing his BSc. (Hons) Food Science and Nutrition at Letterkenny Institute of Technology in Ireland. In the meantime, he has already started preparing for his final year research project, which could potentially be on the biosynthesis of carotenoids and why droopy vegetables deserve your attention. He is looking to pursue a Master's Degree but has not figured out the specifics yet, or maybe, he's just indecisive like the friend who you never want to ask "where do we go for food?"
Intense, hands-on food microbiology and instrumentation lab modules sparked Jo's interest in food spoilage and quality assurance frameworks. In fact, he is quite convinced that his spirit animal is L. monocytogenes. In his free time loves playing Ultimate, hitting the gym for strength and conditioning, coaching and chasing plastic disc with his college team. His greatest dream, besides seeing the Northern Lights, is to research and develop a food and nutrition programme that competitive, elite Ultimate players can utilise, because he believes that eating right is the only way to make all the physical grind worthwhile. On that note, he hates soft drinks and cheap sausages. Why do they even exist?
Jo loves a good hike (shoutout to Ireland wild coastlines) whipping up a tasty meal, blogging, and listening to classical music. Did we forget to mention hat Jo is a licensed unit trust consultant? Hit him up if you want to beat inflation and generate passive income. Life is short, make it rain while you can. His greatest achievement thus far as a Malaysian studying at an out-of-the-world distance from home, is making Nasi Lemak from scratch. Blood is thicker than water, but sambal is thicker than blood.