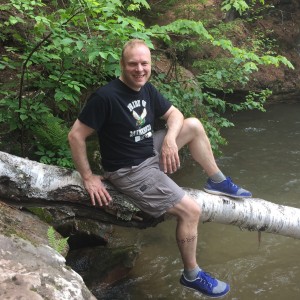 Name: Craig Sherwin, CFS
Job title: Head of Ingredients R&D
Company: Agropur
IFT Division(s) to which you belong: Protein Division and Dairy Foods Division
How did you go about finding your current job?
Davisco (which was recently acquired by Agropur) is best known as industry leaders in high quality whey protein and whey protein fractions. I have known Davisco ever since my undergraduate research project on whey protein at NC State in 1993. After that, I performed a brief internship here and stayed friends throughout graduate school and on into my career. When the time was right in 2013, I called them up and after talking a while we found we had a lot of similar ideas about how I could help the company. I was certainly very fortunate no matter how you look at it that it worked out so well so easily, but I have spent my career doing my best to leave a positive impression with all of my colleagues and professional contacts, and in this case I think that helped.
What does your schedule look like today?
During the day I have a nice mix of technical and management activities that affect different parts of our company. I direct a research program that includes customer-facing projects as well as some independent research, and I spend time managing and coaching my team. There's about 20% travel meeting with customers, attending meetings for industry organizations we're active in, and attending conferences.
What is your "Dream Job"?
Any job where I'm surrounded by good people who you can rely on to make good decisions is the most important thing. For myself, I do enjoy variety and new challenges. I definitely want to be able to stumble upon new scientific insights at least once a week because I just find learning about how the world (and especially food) works to be fascinating.
If you could have a chat with any person in the world, who would you want to meet and what would you ask them?
To me, a celebrity (someone to celebrate) is someone who inspires us to look at each other and this world in a different way and unlock our imagination. If Steve Jobs were still alive, he was someone I found to be inspiring, at least in that regard.
Why did you join an IFT Division?
The Divisions are 50% of what IFT is all about! Half of IFT is the people, relationships and service, and the other half is the science. But joining is only as valuable as what you make of it. IFT is a huge marketplace of ideas and opportunity. I can think of no better organization that can have such a large and direct impact on the work we all do in this field.
Video: Become a Division Member!
If you could give advice to yourself – 10 years ago – what advice would you give?
Don't spend too much time imagining what type of job or career you want so far ahead. As we get older our lives and our motivations shift, and the world also shifts around us. Position yourself for the best possible future by making the most of the relationships you have right now.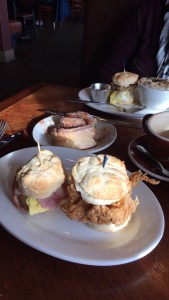 Last but not least, what is your favorite food?
A southern fried chicken biscuit. Generally speaking, I highly recommend the cuisine of Memphis, TN.
Connect with Craig on LinkedIn!
Register for the March 24 Dairy Foods Division webcast:
Effective Food, Nutrition and Health Messages: From the Eyes of the Consumer to the Health Promise of Foods (Free for IFT Members!)