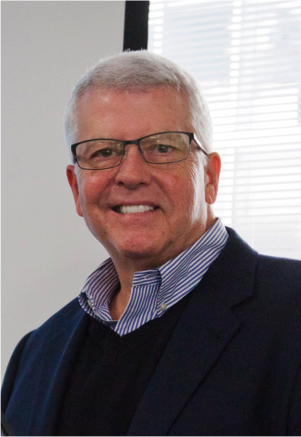 Name: Mark Hughes
Job title: CEO
Company: Anderson Partners Food Ingredient Marketing (APFIM), a full-service, B-to-B marketing communications firm specializing in the global food ingredient industry and the unique marketing needs of food ingredient companies.
IFT Division(s) to which you belong:
I am on the leadership committee of the Marketing and Management (M&M) Division, and I am also on the Annual Meeting Scientific Program Advisory Panel (AMSPAP) as an advisor representing the M&M Division.
What is your favorite perk of your current job?
One of the best parts of my role at APFIM is that I get to travel the world, meet some remarkable and interesting people, and gain a greater knowledge of global industry trends and advances. I've been fortunate to be invited to speak at international food industry conferences including the Food Ingredients Global Summit in London and the Fi Europe Conference in Paris. In 2016, I was a featured speaker and panelist at the annual meetings of the RCA, IFT and IBIE, as well as at the Hi Europe Conference in Frankfurt, Germany. While in Frankfurt, I had the opportunity to share my knowledge on best practices for food ingredient marketers and how to work with the next generation of B2B ingredient customers.
What's the most fun experience you've had on the job so far?
The Division Networking Reception at the annual IFT meeting is always great. The M&M Division leadership group is always there, and it's a perfect time to meet new people and recruit new members for the division. But most of all, it's a lot of fun, and I walk away from the event each year feeling like I just built friendships with some of the coolest people in the world.
What do you wish people knew about your current job?
As a participating member of the marketing and food science community, I wish that more people knew about the role food science plays in addressing important global issues like food security and population growth in developing countries. If there's a trend I'd like to see more of, it would be the industry working together to communicate the food science story to consumers. Demand for transparency has given rise to technologies that enable consumers to learn about the ingredients in the packaged food they buy. But we need to take a global view beyond what 50 million well-off people in North America want. There are still billions of people in underdeveloped parts of the world who we need to consider, people who get up in the morning and simply wonder if there will be food to eat that day. Food science can make a huge impact on the lives of these people. 
Why did you join an IFT Division?  
I always say I want to be a participant in the industry; I don't just want to be a spectator. And being involved in the divisions lets me work with a group of really smart people who share the same feeling. It connects me with people who recognize that the work we're doing in this industry not only affects us but also affects the wellbeing of people all over the world.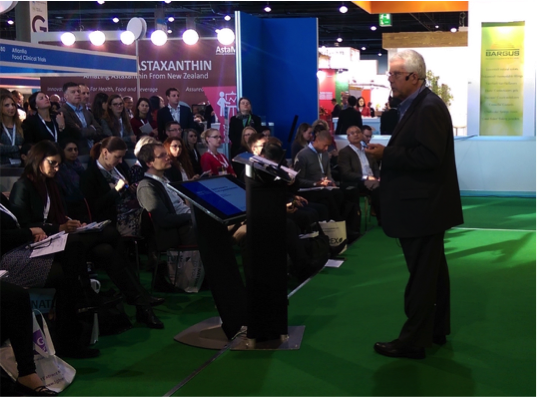 What is the best career advice you have gotten?
Love the work you do and work on what you have a real passion for.
What is your favorite food?
Anything Northern Italian
What's your favorite recipe?
Beef ragout on bucatini pasta
You can connect with Mark in IFT's online community, IFT Connect, on LinkedIn, Twitter, or email him at mhughes@andersonpartners.com. Anderson Partners Food Ingredient Marketing can also be found on Twitter.