Now that the semester is coming to an end, hibernating indoors is starting to sound more and more appealing, but most importantly, it's the time for holiday foods!  We all have traditions with our family and friends, whether it's decorating the Christmas tree or doing a white elephant gift exchange, but I challenge you to grab a friend and try to accomplish a few or all of these activities before the holiday season comes to a close.
#1: Try a New Holiday Beverage From Your Local Coffee Shop
December is the month you can hardly walk outside for 10 minutes without seeing Starbucks signature holiday cups, but I challenge you to go to a small local coffee shop and try a new coffee with a friend.  This is also a way to invite someone you haven't seen a while and catch up over the holiday season.  It's so easy to get caught up in stress and busyness of the holiday season, and moments like these have you sit down and really enjoy the moment. Two great places I tried recently are TEASPRESSA and lab, both located in Ann Arbor.  I split a delicious, extra spiced gingerbread latte and a heavenly sea salt and brown sugar latte, and both did not disappoint.  Definitely a good break from my typical coffee order!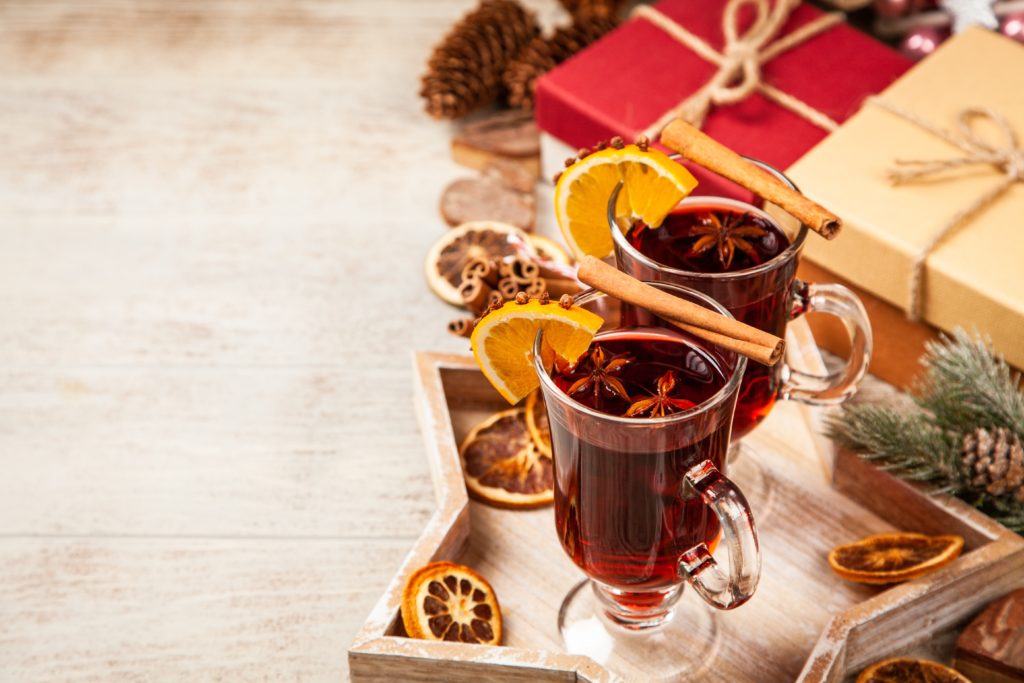 Photo by Giftpundits.com from Pexels
#2: Gift A Food Kit or Spice Set to Your Fellow Foodies
It's the season of giving and on a foodie's Christmas list I guarantee they would love to receive another kitchen appliance or food gift.  Since I was young I distinctly remember my family being gifted tins of popcorn in a wide array of flavors or indulgent food baskets from relatives.  This inspired me to try and gift different spice sets or create my own basket of foods as a personalized gift.  These gifts can be great for those who aren't as creative in the kitchen.  This can serve as inspiration and motivate them to try out dishes they've always wanted to attempt.  At William Sonoma they have lots of choices, from a variety pack of popcorn kernels for the movie lover, to poultry spices for the parent that's always found near the grill, and even different dipping sauces for the party planner.
#3 Try Trader Joe's Limited-Time Holiday Dishes
If there is one store that has every foodie's dream holiday foods this is the store to go to.  Specifically, their holiday desserts are great to serve at a holiday party.  Or just stock up for yourself this season.  One of my personal favorites is the cheesecake cone, a creamy vanilla cheesecake filling with a toffee cone makes for the perfect after-dinner treat.  If you are a big chocolate person, their holiday "Jingle Jangle," consisting of an indulgent and chocolate-filled trail mix is satisfying when that sweet tooth hits.  Trust me, you can't go wrong in this store!
#4: Host a Cookie Swap
It can be so overwhelming to decide which recipes to make over the holidays. By just typing a few searches on Google, thousands of delicious recipes are at our disposal.  But we all have limited time and everyone seems to have their favorite treat.  Cookie swaps are definitely a great solution to this dilemma.  I think it's perfect for any age, and when your guests leave, you are left with a ton of cookies to entertain future guests or feed your cookie monster family.  And if you have everyone type up their recipes, then you can pick your favorites to recreate next holiday season.  Bonus tip: If you have too many cookies and not enough mouths to feed, freeze them and thaw later in the year whenever that cookie craving strikes!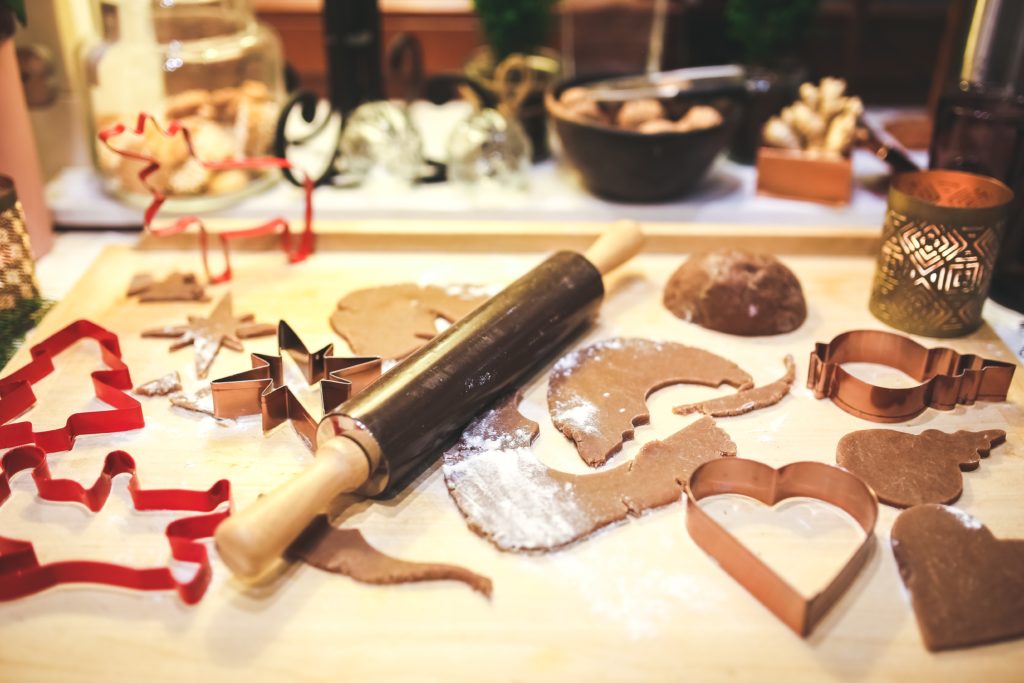 Photo by Kaboompics .com from Pexels
#5: Challenge Yourself to Make a Healthier Version of a Holiday Favorite
The holidays are a time to indulge with family and friends, but this doesn't necessarily mean your health is gone out the window!  By making a few healthy swaps into your favorite recipes you still get to enjoy your favorite dishes and know that you are being mindful.  A lot of recipe swaps are not as easy as 1:1, but a few ideas for baking that I've tried in the past are substituting white or brown sugar for coconut sugar, maple syrup, or honey.  I like using coconut sugar because it has a lower glycemic index, but is still sweet and has the bulk of sugar.  In my food chemistry class, we just learned about all the health properties honey has, from fighting free radical buildup in the body to adding a boost of antioxidants similar to berries. I definitely recommend adding this to sweeten up your desserts!  A few more ideas are replacing some or all of the butter by avocados, which swaps saturated for unsaturated fat, and adding apple sauce in favor of oil.  Keep in mind that depending on the recipe, making one or more of these swaps may affect the texture and taste, but it's worth giving it a try for one or multiple dishes!
#6: Watch National Lampoon's Christmas Vacation
The first time I watched this movie around Christmas time I was cracking up, but it wasn't until recently I realized that Clark Griswold plays a food scientist!  Honestly, you could watch any holiday movie, but if you can relate it back to food science and the jelly of the month club, it's a win in my book!
#7: Ferment Holiday Kombucha
If you are tired of your usual holiday alcoholic beverages and looking for a new idea or maybe you are not a fan of alcohol, this is an excellent idea.  A lot of people think it is challenging to ferment kombucha and that it requires a lot of technical food science training.  However, I've been fermenting my own recipe in my school's pilot plant for the past few months and found it is much easier than you would think!  Start by buying a kombucha starter kit/ SCOBY, which stands for symbiotic culture of bacteria and yeast, and most have easy directions to follow.  In the second fermentation step, you can create your own flavorings.  I've tried an apple and black currant blend and I think it works great for the holiday.  A bottle of kombucha usually retails from $3.50 and up, therefore once you buy the starter kit to make your own you can ferment gallons of kombucha throughout the whole year for a fraction of the costs.  Keep in mind kombucha usually takes between 1-2 weeks to ferment completely!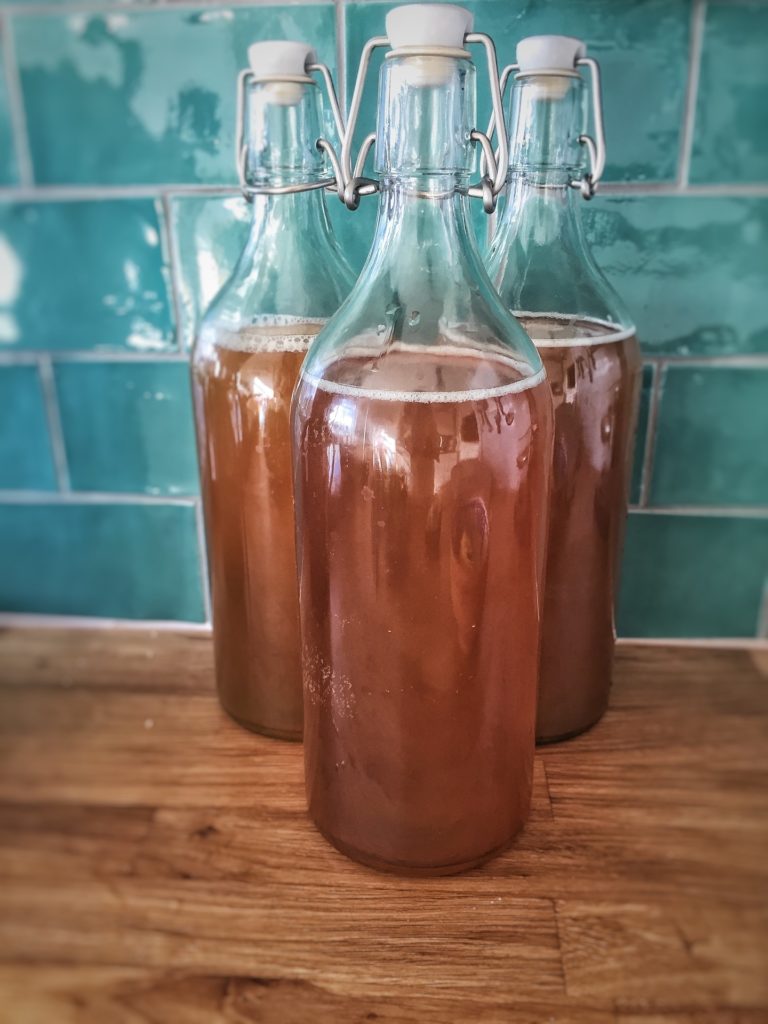 Image by Melanie Rodriguez from Pixabay
#8 Visit a Gingerbread Exhibit
I remember walking down the long aisles consisting of row after row of frosted, colorful gingerbread mansions way before I was interested in food science.  I encourage you to find a place that does one near you.  It's really cool to see all the handwork families put into making them from scratch.  Hopefully, this will inspire you to embrace your inner kid and make your own from scratch…or you could just buy a kit (no judgment)!
#9: Bake Homemade Bread/ Rolls
Since completing the bread unit of my food science culinary course, I have had a newfound appreciation for homemade bread!  It really isn't as complicated as one might expect. However, you need to be patient during the proofing and baking process (to ensure the interior isn't gummy).  After learning about the proteins that make up gluten it's really cool to understand the structure that holds our favorite carbohydrate staple together.  My favorite type is homemade cinnamon rolls, which are a perfect start to Christmas morning or a delicious buttery dessert!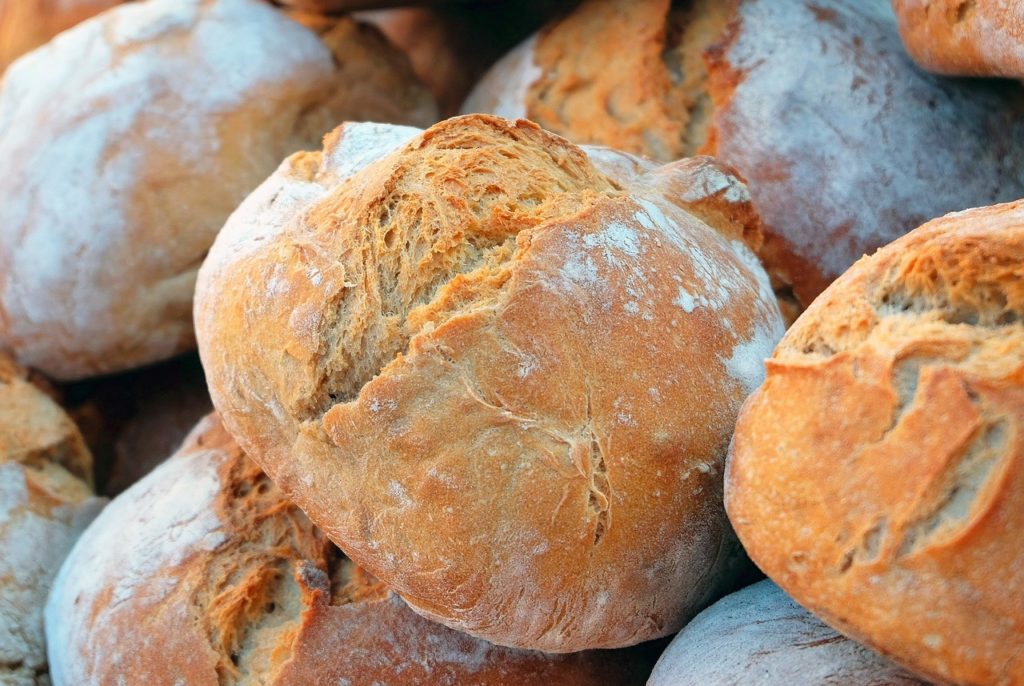 #10 Volunteer and Donate to Your Local Food Pantry
We are so fortunate not having to worry about having a full holiday dinner for our friends and family.  However, the idea of having endless dishes and full bellies is foreign to many families around this season.  I recommend volunteering and donating if you have any time.  By connecting with the families who come in it makes you more connected to your community.  The holiday season does consist of indulging and receiving presents, but expressing gratitude and giving shouldn't be overlooked either.
I hope you enjoyed this list and you try to incorporate some of these into your holiday season!
References
Featured Image: Photo by Anna Sommer from Pexels
---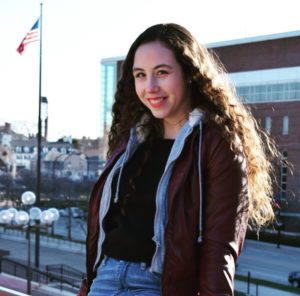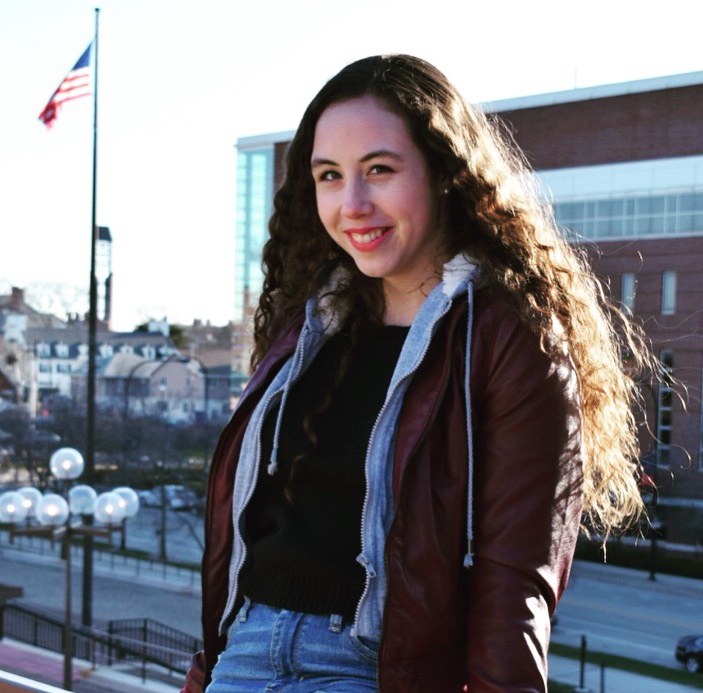 Eileen Foerster | Linkedin
Eileen is an undergraduate at the University of Illinois in Urbana-Champaign, with an interest in food product development.  She is the recipient of the Moroz Learning Assistantship for the  2019-2020 school year, and is currently developing a food product in the pilot plant with the end goal of being implemented in her school's dining services.  Outside of the classroom, she can most likely be seen leading the Association of Food Technologists Club, at a group workout class, or baking away the stress of a busy school week.  She also likes to explore new coffee shops around the area, and loves going to farmer's markets during the warmer months.