It's time again to showcase all the awesome things YOU do to make your local chapters, and IFTSA as a whole, such wonderful organizations.  If you want to show off what your chapter has done in future posts like this, make sure to send highlights to your Area Representative.
Over the next few months, IFTSA geographical area will be hosting their annual Area Meetings, and some of them have some great events planned that you won't want to miss!
The Midwest Area will host a triathlon-style competition and students will take a food tour of some of the greatest restaurants in Columbus, OH.  The North Atlantic area looks forward to welcoming two new schools to their area, the University of Connecticut and McGill University.  Students attending the North Central area meeting will be treated to a mix and mingle event featuring fare from local restaurants and the Iowa State Food Science and Culinary Science Club, music and dancing, prizes, and plenty of networking!  The Pacific West area meeting will feature a cooking competition and interactive painting activity, and students attending the Southeast area meeting can look forward to a poolside mixer and museum tour.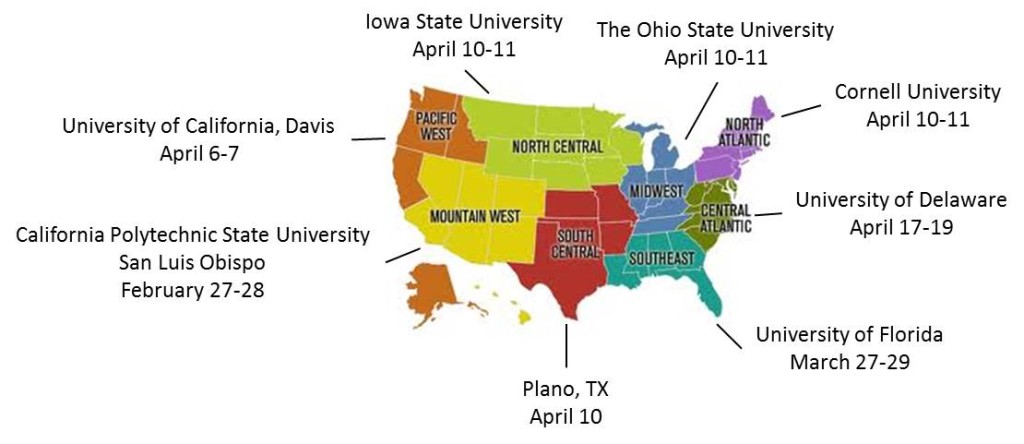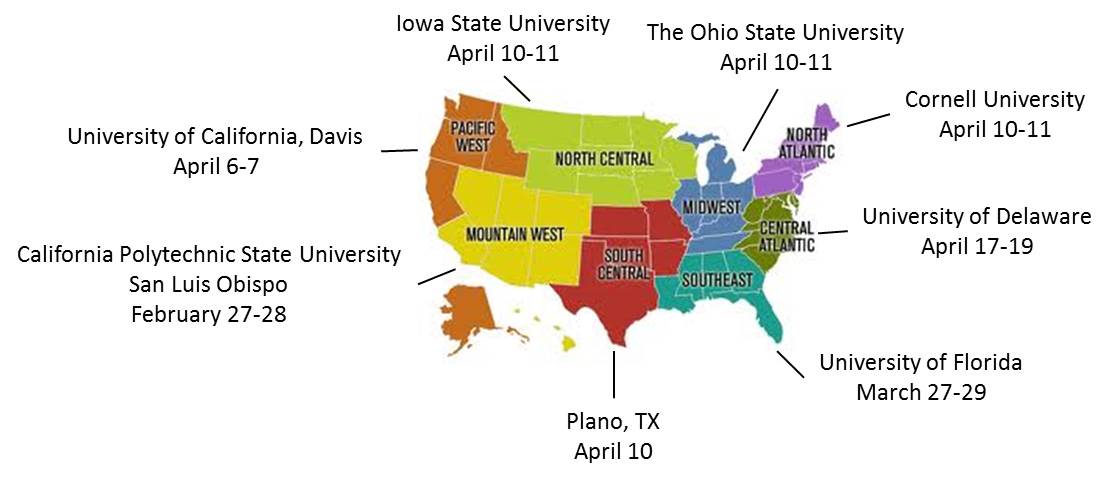 Many chapters have been focusing on service and outreach over the past few months.  Rutgers University introduced over 50 high school students to food science with fun science activities.  The University of Delaware celebrated World Food Day by passing out fruit leather and educational pamphlets with produce purchasing guidelines.  Students from the University of Georgia, Alabama A&M University, Tuskegee University, and Auburn all volunteered at the Supplier's Night hosted by the Southeast Section of IFT.  Many other chapters donated goods and time to their local food banks. Great work everyone!
Fundraising has also been a priority for many chapters.  North Caroline State University sold ice cream at their state fair.  Wayne State University designed and sold t-shirts at their career day. The University of Nebraska-Lincoln baked cookies for Husker Harvest Days and the 2015 Sorghum Board, and Iowa State University sold over 300 lbs of fudge at their dining halls. That's a pretty SWEET deal!
Social events are a must for any chapter! The University of Guelph hosted a fun holiday party at the end of last year, and The Ohio State University celebrated Chinese New Year by making dumplings in their pilot plant.
This is merely a taste of what some chapters have been up to, so be sure to check back throughout the year for more updates!
Be sure to follow and share your activities with @IFT_SA on Twitter and "like" us on Facebook!