The study of the sciences involves a preparation of the mind to think analytically, to respond critically and to reason rationally.  We start off in school with orderly experiments that have little chance of going wrong – remember the Bunsen burners in high school chemistry or the dissections in high school biology? This evolves to more complex chemical purification experiments and suddenly we're leading our own projects. Yet, we're never alone in this overwhelming adventure.  We may not know what lies on the next page of the lab notebook, yet through each experiment we have learned small lessons that have prepared us for the road ahead. It's this ability to problem solve and to act decisively, with little to no information, that other fields of study highly regard.  Whether in the laboratory, on a sales call, or developing a business strategy, your scientific education will take you far.
One year graduated from academic studies, I have a newfound appreciation for the curiosity that drives my desire to learn and the zeal to meet new colleagues.  My initial aspirations of working as a life-long scientist have expanded into that of a senior leader at a Fortune 500 Company.  Here is my advice on navigating your career:
Be willing to say "yes," know when to say "no"
Your manager and coworkers will make requests on your time for projects, volunteer groups, and laboratory responsibilities.  Even when you feel inexperienced, by saying "Yes" you will learn skills that prepare you for future opportunities.  Be mindful you don't overcommit your time and impede your ability to complete your specific job responsibilities, practice saying "no" on small requests.
Find a passion outside your job
You need to find fulfillment outside your job.  There will be days you are ready to quit and days your coworkers drive you crazy.  Don't let your job be the only thing you talk about at get-togethers.  Join a book club, find a gym, adopt a dog, travel, cook, watch football, sing in a choir, play an instrument, decorate your place, go shopping – go, do, have fun!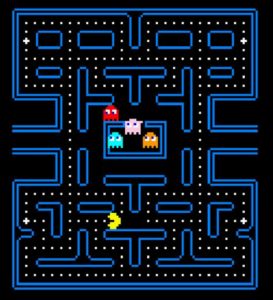 Navigate YOUR career
No longer are you committed to a pre-defined career track, working for the same company your entire career.  Utilize the zig-zag approach to target and gain a particular set of skills.  Vocalize the types of projects you want to work on and be willing to contribute beyond the job description.  No one is going to whisper in your ear and say: "Now is the right time."  As Mahatma Gandhi said, "Be the change that you wish to see in the world."

Connect with those around you, aka "network"
Not sure what you want to do? Is product development or regulatory the right path for you?  While reading job descriptions can be a good start, why not talk to the people already in those roles?  Ask around to have a coffee or set-up a lunch to inquire on someone's career path and what exactly they do in their role.  Always follow-up and thank them for their time, they may even provide additional contacts for you to continue to grow your network.  If you're both involved in IFT, you already have a mutual interest and talking point.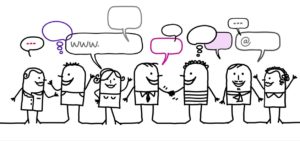 Be honest with yourself
Know when you are happy, know when you are sad, know when you are excited, and know when you are mad.  We all have our work persona, a more professional, controlled version of ourselves. Have a weekly check-in with yourself to review your progress towards goals, your present role and its responsibilities, and your job satisfaction.  If you are unhappy, you can't possibly bring your best self to work.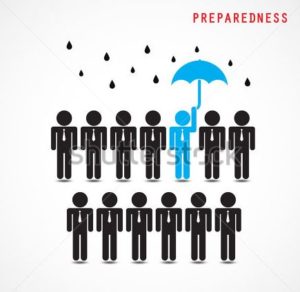 When you don't know, go read about it
You don't know it all.  I repeat, you do not know everything.  You have a fresh perspective and knowledge of a growing number of resources – thank you to the global internet!  It's not only technical books and papers that you will consult.  Be proactive and read about the business world, accounting, marketing, and logistics.
Set goals and hold yourself accountable
When you take time to be honest with yourself, set action items for how you will achieve your goals.  Rather than working towards a generic "Director" role, clarify to "Gain budgeting, marketing, management, and technical sales skills prior to a position of a technical director of a food ingredient research and development team."
Find a mentor, find a mentee
Were you introduced to someone at a meeting and impressed by their presentation? Ask them to coffee.  Follow-up and say "thank you," schedule lunch, and prepare a few questions.  A mentor doesn't need to work in the same group as you, nor do they need to be in the same field of study.  Consider reading a biography of a great tycoon, entrepreneur, or visionary and apply their learnings to the food industry.  These mentors will become trusted advisors, as you can be candid with them in a way that is difficult to do with your immediate team.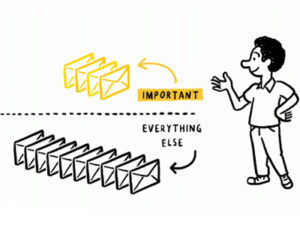 What is your priority?
What is the MOST important thing you need to do today?  Notice it is "What is your priority?" not "What are your priorities?"  Focus your time and energy on accomplishing this single priority.  Once you have done that, you can structure your day accordingly.  This priority may be the phone call you've been putting off, the proposal you need to submit before next week's deadline, or the 'check engine' light on your car.
I challenge you find a quiet place to reflect on your career progress, your future aspirations, and your goals for today, tomorrow, next week, next month, and one year from now.  Write these down, tell a friend, create a vision board, and hold yourself accountable.  You and only you hold the power to define your career.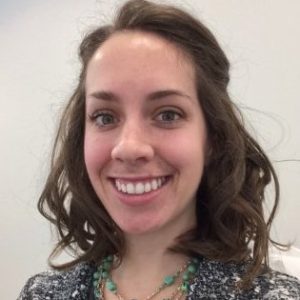 Allison Leibovich graduated with an MS from University of Illinois Urbana-Champaign in Food Science and a BS from Iowa State University in Food Science.  Allison is a Research Food Technologist for Cargill Food Applications North America.  Allison is a member of the IFT New Professionals Task Force and has a passion for IFTSA-member career development.