By: Bethany Richardson
So the semester is over and for some of us (sadly not yet for me) have a little more free time on our hands, so I thought I would suggest a few fun summer books (in addition to Poisoned  and What Einstein Told His Cook that have previously been blogged about on SMF) that food science students might be interested in.
Twinkie, Deconstructed

I received this book as a gift a few years ago and it was the perfect present for a food science student.  The author takes the ingredients from Twinkies and researches each one individually to discover their origin and use in the product.  Even after taking food chemistry and ingredient classes, you might still learn a few fun facts!
Brewing Elements Series
This series, which focuses on different components used in the brewing of beer, gives an in-depth look at how each ingredient functions to make a beverage enjoyed worldwide for thousands of years.  So far, only the Yeast and Hops segments have been released, but Water will be available in November (perfect for your holiday wishlist!).  I gave the first two to my boyfriend as gifts last year, and as a homebrewer he has really enjoyed learning a lot more about the specific chemistry and microbiology of what happens during the brewing process.
A History of the World in 6 Glasses
Another great foodie read, but with a historical twist.  Tom Standage's book investigates how six different beverages (beer, wine, spirits, coffee, tea, and Coca-Cola) have helped to shape our world.  It will certainly make you think differently about some of your favorite drinks!
Denialism: How Irrational Thinking Hinders Scientific Progress, Harms the Planet, and Threatens Our Lives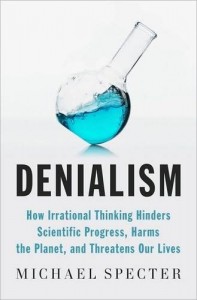 If you attended the IFT Annual Meeting 2011 in New Orleans, you would likely be familiar with the author Michael Specter, as he gave the keynote address.  I was so impressed by his speech that I immediately ordered his book when I returned home from the conference.  Although the book covers topics in addition to those in the food science realm, it was a very insightful read and I highly recommend it.
If you have free time this summer to read for enjoyment rather than school (I will be reading Poisoned after my thesis defense- thanks Thomas!), check out some of these books and let me know what you think.
What other books are on your reading list for this summer?
Photo credits: http://www.twinkiedeconstructed.com/Twinkiewebsite/Welcome_files/Twinkie%20final%20cover.jpg
http://www.amazon.com/For-The-Love-Hops-Bitterness/dp/1938469011/ref=pd_bxgy_b_img_y
http://image4.idreambooks.com/uploads/asset/image/73780/passport_Denialism-How-Irrational-Thinking-Hinders-Scientifi-73655.jpg
http://fromagebob.com/wp-content/uploads/2010/12/6-glasses-cover.jpg
http://1.bp.blogspot.com/-6KrnZFzsutE/T-ISuA_eSTI/AAAAAAAAAJs/k6z1XHfsOT8/s1600/beach_reading1.jpg