These delicious sweets get a bad rep for their ingredient list and rumored unending shelf life. So what are each of those ingredients doing in there?
A food company is not going to add extra ingredients if they don't have a purpose. Financially and logically, that doesn't make sense. In this article, I will explain the purpose of each ingredient in the snack cake, from a food scientist's perspective. I will also be trying one…for the first time.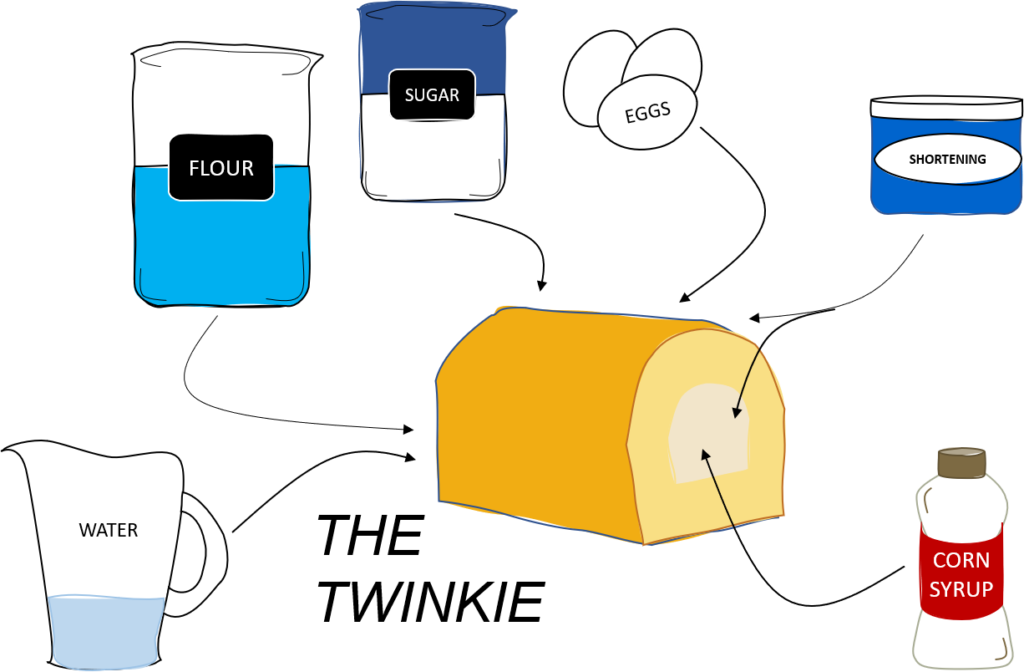 Figure 1: The Main Ingredients in a Twinkie
The Twinkie is made up of two phases, the cake and the cream filling. The ingredient list does not break up the ingredients for these two phases, so I will be hypothesizing where the ingredients belong based on their functionality.

Figure 2: Ingredient List of a Twinkie
Bleached enriched wheat flour
The wheat flour makes up the bulk of the Twinkie. It provides the gluten and starch that lead to the cakey structure. The flour is bleached, meaning that the carotenoid pigments (orange/yellow) in the flour have been oxidized (no longer orange/yellow). This is part of the natural aging process of flour but can also be done with chemical processes (Igoe, 2011). This flour is also "enriched", meaning that vitamins and minerals were added. These vitamins include niacin (Vitamin B3), iron in the form of ferrous sulfate, thiamin mononitrate (Vitamin B1), riboflavin (Vitamin B2), and folic acid (Vitamin B9). Adding vitamins and minerals back to the flour helps make up for those lost in the germ and bran of the wheat kernel during processing.
Sugars and sweeteners
The Twinkie includes three sweeteners, sugar (sucrose), corn syrup and high fructose corn syrup. Sugar is likely what you are used to seeing in cakes. Sugar is of course used for sweetness, but also binding water in the Twinkie. The sugar molecules like water and want to hold on to it. This helps improve the shelf life by preventing the Twinkie from drying out. Sugar also reacts with the protein and allows for browning.
Corn syrup is made up of glucose (another sugar), provided by breaking down the starch in corn. High fructose corn syrup is made by using an enzyme called isomerase, which converts the glucose into fructose. Fructose has a similar structure but is sweeter than glucose. I would guess that the corn syrups are in the filling. This will create a smoother texture than crystalline sugar. Adding the high fructose corn syrup in addition to regular corn syrup creates a sweetness more similar to sucrose or table sugar. Corn syrup solids are also added in a small amount and likely contribute to sweetness.
You will also notice some additional dextrose present in the ingredient list. Dextrose is the same as glucose and could be added for a variety of reasons. The cake is already sweet enough, so I would hypothesize that it is added to help with browning in the cake to create the beautiful golden color.
Animal and Vegetable Shortening
Shortening is a tenderizing agent and makes the cake moist (Conforti, 2014). The shortening used in Twinkies is made from tallow, hydrogenated tallow, cottonseed oil, and three emulsifiers (mono and di-glycerides, polysorbate 60, and lecithin). Tallow is fat that comes from beef. Hydrogenation is the process of adding hydrogen atoms to the oil to break any double bonds. This makes the fat more solid at room temperature. The mixture of tallow and cottonseed oil creates a plastic fat, kind of like softened butter. When this type of fat is incorporated into the cake, it helps to trap air bubbles and give the cake volume (Conforti, 2014).
The three emulsifiers work together to help incorporate the fat into the other cake ingredients. Cake batter is mostly made up of water and water-soluble ingredients. However, water and oil do not mix. These emulsifiers are kind of like water and kind of like fat, so they associate with both. This helps to keep the mixture together, so the fat does not separate out.
This shortening also makes up a large portion of the cream filling. The fat is used again to trap air and make the filling fluffy.
Eggs
Eggs are a normal part of any sponge cake recipe. Eggs have surface-active proteins that help wrap around the air bubbles and keep them stable. The incorporation of air into the cake makes it light and fluffy. Eggs also add additional water to the recipe. The yolk includes a large proportion of fat which can impart richness. The yolks also contain lecithin and other emulsifiers (we will talk about emulsifiers in a bit). Eggs are also structural. When eggs cook, they firm up due to the denaturation of proteins. These firm proteins help maintain the structure of the cake.
Water
Water is needed to help hydrate the gluten strands and is involved in the gelatinization of starch. Starch is usually packed into small, dense granules in flour. When water is added these balls swell, kind of like a sponge. When the granules become larger, starch molecules can leak out of the granule. Gelatinized starch can provide viscosity (thickness) to the batter. Water is also important for dissolving solid ingredients in the batter, such as sugar.
Thickeners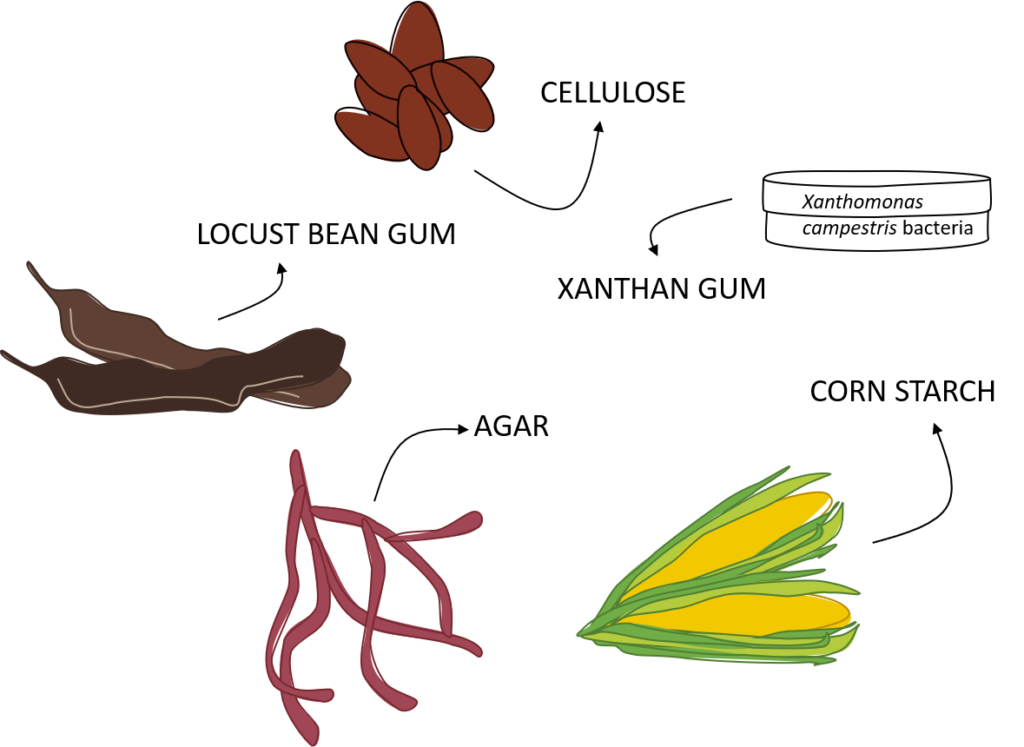 Figure 3: Types of thickeners. Agar is a gum extracted from seaweed. Locust bean gum comes from a bean. Cellulose is the main building block in plant materials and can be extracted from multiple sources. Xanthan gum is produced by fermentation by the bacteria Xanthomonas campestris. Corn starch is made from corn and can be modified in multiple ways by heat and chemical means.
Multiple thickeners and gums are used in Twinkies in both the cake and the filling. These include agar, locust bean gum, modified corn starch, corn starch, cellulose gum, and xanthan gum.
In the cake, these gums could be used in part as fat replacers. They provide thickness and mouthfeel in a similar way as fat. More likely, these gums and thickeners are used in the filling for the same reason. They help to create a thick and smooth cream-like center. Thickening the cream mixture also helps to prevent separation of the oil and water phases because the ingredients have less mobility.
Why so many thickeners? Each thickener has its own strengths and weaknesses, but together these ingredients are more functional and beneficial for the product. For example, locust bean gum is combined with xanthan gum to form an elastic gel that can be beneficial in the filling (Tic Gums, 2017) .
Emulsifiers
Emulsifiers are used to help mix hydrophilic substances (like water) and hydrophobic substances (like fat). The emulsifiers used in Twinkies are soy lecithin and sodium stearoyl lactylate. The lecithin is likely found in the cream center to help stabilize the fatty filling. Sodium stearoyl lactylate (SSL) is often used in cake to help better disperse the air bubbles. Air is also hydrophobic and tends to merge together to create large air bubbles. The SSL separates the air into smaller, even bubbles throughout the cake and give better mouthfeel.
Leavening Agents
In order to leaven a cake, chemical leavening agents are used. In Twinkies, baking soda, sodium acid pyrophosphate (SAS), and monocalcium phosphate (MCP) are used. The baking soda is a base, and the other two ingredients are acids. When the acids react with the baking soda, they produce carbon dioxide that leavens the cake. MCP reacts mostly during mixing and can help create small air bubbles or nuclei in the cake. SAS then reacts during baking and helps expand these air bubbles and make the cake rise.
Other ingredients
Ingredient
Use
Calcium Carbonate
Both are used as fillers in baking powder and could be included in other ingredients already. Additionally, could be a source of calcium which may have a synergistic effect with some of the gums and an effect on protein stability.
Calcium Sulfate
Disodium Phosphate
Protein stabilizer, possibly in the cake
Whey
Whey protein is surface active and can wrap around air bubbles to keep them stable in the cake or filling.
Glycerin
Added to keep the cake moist over time and improve shelf life.
Salt
Provides flavor and interacts with gluten.
Sorbic Acid and Potassium Sorbate
Anti-microbial agent that keeps the cake from getting moldy.
Barley Malt Extract
Added for flavor
Corn Grits
Added for texture
Natural and Artificial Flavors
Added for flavor
Enzymes
Added to improve the mechanical properties of the flour.
Yellow 5 and Red 40
Added for color
After writing all this information about the ingredient functionality in a Twinkie, I was a little hungry. After 23 years…I tried a Twinkie for the first time. And, it was pretty good! The pumpkin spice flavor is perfect for fall.
Disclaimer: This article is in no way affiliated or sponsored by Twinkies or Hostess Brands.
References:
Conforti, F.D., 2014. Cake Manufacture, in: Zhou, W. (Ed.), Bakery Products Science and Technology. John Wiley & Sons, Ltd, West Sussex, UK, pp. 565–583. https://doi.org/10.3362/9781780444536.007
Igoe, R.S., 2011. Dictionary of Food Ingredients, Fifth. ed, Springer US. Springer, New York. https://doi.org/10.1007/978-1-4419-9713-5
Tic Gums, 2017. Video: Food Gum Blends [WWW Document]. ticgums.com. URL https://www.ticgums.com/news-a-events/gum-guru-blog/1520-gum-blends-video.html
---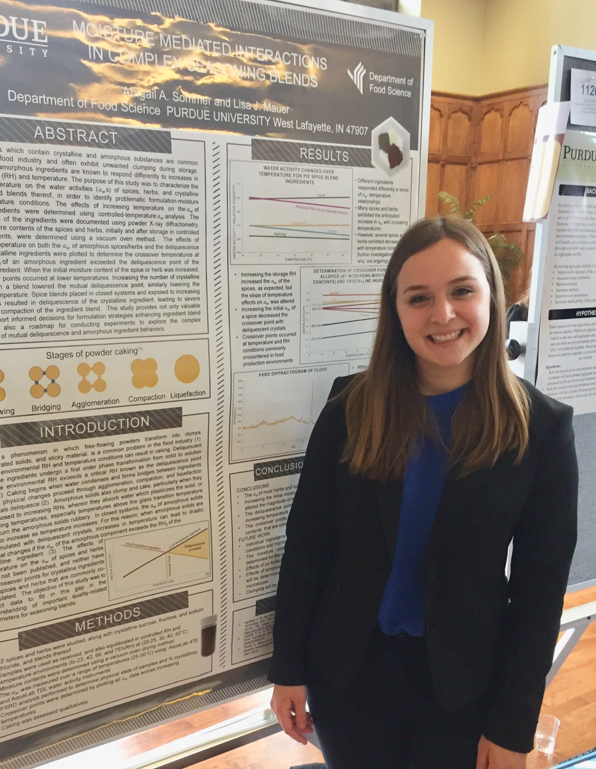 Abbie Sommer | Linkedin | Website
After graduating with a B.S. in Food Science from Purdue University, Abbie decided to move one state over to pursue a Masters from Ohio State. Her research is focused on soy-based functional foods for use in clinical trials. When she's not making thousands of soft pretzels (for science, of course), you can find her training for half marathons or experimenting in the kitchen. Recently, Abbie has developed a passion for sourdough and treats her starter like a child. She also has a recipe blog (Sommer Eats) as well as an Instagram account (sommer_eats), where she posts somewhat healthy but always delicious recipes.